Apple Watch metal Band now available for buy, Third party apple watch metal band you can replace daily for wear in party, Function and Suitable for your clothing. Best stylish, Lightweight steel metal more durable for rough and tough use, compared to Apple watch Leather band [38/42mm] and Watch rubber band [38/42mm]. 
High-quality metal strap and Band improve your personality compare to Sports band. Apple is giving the option for replacing band in just secure press lock back side of the apple watch face, So why we left the chance of succeeding with the other third party band for Men/Women.
we are happy to help you, submit this Form, if your solution is not covered in this article.
Best Apple watch metal Band for 42mm/ 38mm made from Steel and Golden layered
#1. Steel Apple watch Band for 42mm/ 38mm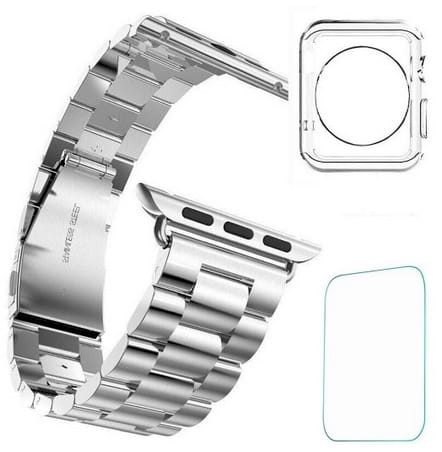 High quality, Best designed and classic buckle Apple watch band strap fill good when you replace the band with this. Stainless Steel metal, the Complete solution with Screen protector and Watch case give more protection against dust and Water. Self-adjusts belt length with band pin remover tools with this kit is free of cost.
FOR USA: Buy now 42mm ($44.00) and 38mm ($44.30)
#2. Loop Stainless Steel Apple watch Band 42mm/38mm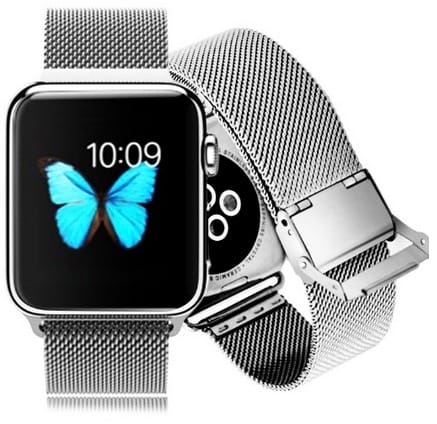 In the category of the loop type best apple watch band, here is the third party with the band for you, So now you can replace with it and make your watch always look new. Comfortable to wear, Good looking and best lock security system make you free when you wear on the wrist. With a lifetime metal warranty, the Adjustable strap will be perfect for your wrist size.
FOR USA: Buy now 42mm and 38mm ($34.99)
#3. MOTONG Apple watch Band for Edition and Sport watch
Best stylish watch band build your personality by Exp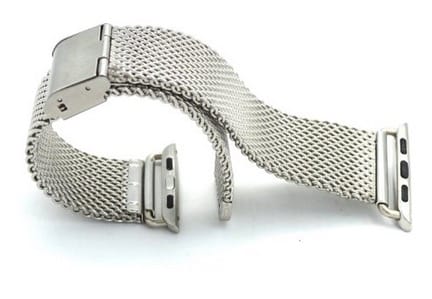 erienced this band. Fully compatible with Watch, Sports and Edition category. Made from the high-quality metal material.
FOR USA: Buy now 42mm ($29.99) and 38mm ($29.99)  
#4. Golden polished Apple watch Band: Stainless steel
Make your watch look like edition (Gold 18 karat). Gold polished over steel band available for 38mm and 42mm. Premium material never frustrates in future when you will use for daily use. Totally unique design and look computer to other third party apple watch metal band in this list.
FOR USA: Buy now 42mm and 38mm ($81.99)  
Top best in Their party Apple watch Metal Band made from Stainless steel, high-quality Metal, Gold layered band and strap for your Apple watch, Sports and Edition.
Jaysukh Patel is the founder of howtoisolve. Also self Professional Developer, Techno lover mainly for iPhone, iPad, iPod Touch and iOS, Jaysukh is one of responsible person in his family.
Contact On: [email protected] [OR] [email protected]