Last Updated on Jun 5, 2023
Landscape or portrait mode (auto-rotate iPad screen orientation) is helpful whenever you are typing messages and emails from your device. But you don't need it when you are using it in presentation, walking, or sleeping position because official portrait or landscape direction can change your Screen's views and orientation. But iPadOS can manage or access a complete control center from the lock screen, home screen, or on launched apps.
In all cases, you must swipe the Screen to the bottom from the top-right corner. After accessing the control center, you can see the rotation lock icon in the first row of the CC on all iOS 10 or earlier models, while redesigned control center In iPadOS or later iDevice, you will get above the Screen Mirroring and next to the DND icon (half-moon).
Here's the iPadOS Screen orientation explained. Let's learn in this post how to use Screen orientation on your any iPad.
Everything about Orientation lock screen rotation and unlock screen rotation on Apple's high-resolution retina display.
Turn off auto rotate screen Orientation on iPad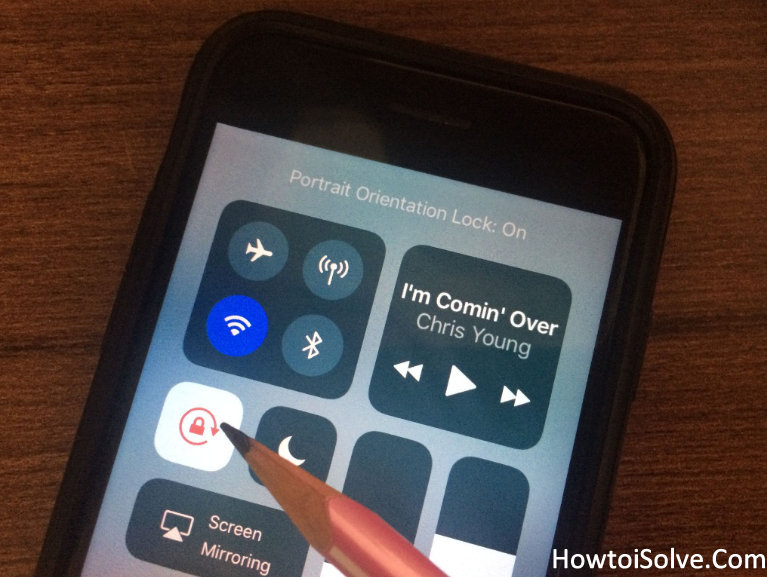 By default, the brand-new device comes up with the unlock screen rotation. But sometimes, the user knowingly or unknowingly locks the screen rotation. And so it creates a special issue like can't watch YouTube videos or other supported videos in landscape mode. In more, Screen Orientation Lock kills certain 90-degree features in iPadOS. One of them is handwritten text in the messaging app.
Hence, you will have to unlock the Screen Rotation lock to get your features back. If you are fresher or have no idea how to open a screen lock key for new iOS 12 or later, then go with the following guide.
---
Note: Make sure Control Center is on for access within Apps
Go to the Settings
Tap Control Center
Turn the Access Within Apps toggle ON/Green.
if you want to access the Control center, you must turn the toggle ON.
Go to Settings –
Tap Touch ID & Passcode or Face ID & Passcode
Now Turn the Control Center on Lock screen toggle ON/Green.
above all settings are set up ON, then go with bottom steps:
To disable the auto-rotate screen on your Apple phone, tablet, or audio player iPod, you must summon the swiping menu. And to operate the rotate screen feature, the control center is only a unique setting in the entire ecosystem.
Step #1. Let's swipe up from the bottom of the display to access Control Center.


For iPhone X and later all models Control center can open – by swiping down from the top-right side corner.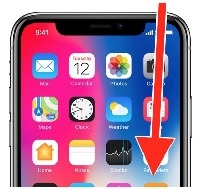 ---
Proper solution: Fix Customize Control Center items won't Work iOS
Step #2. Tap on the screen orientation toggle looks like the orange color. You will get a little message that says "Portrait Orientation Lock Off."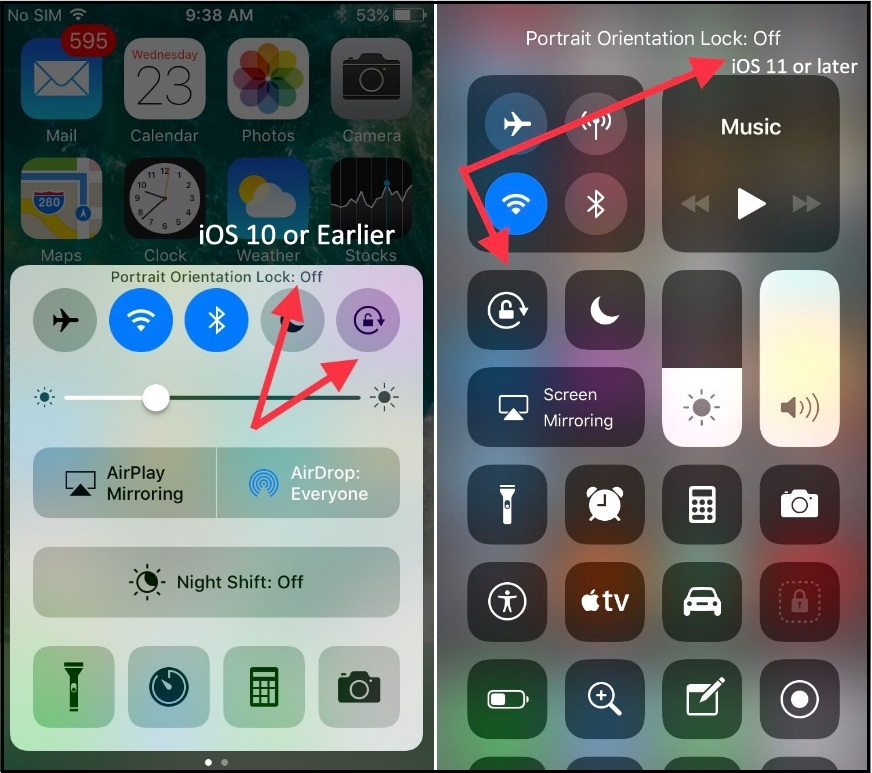 That's it!
Don't Miss – How to Customize Control Center iOS.
How to Activate/ Turn on Screen Auto rotation on iPhone, iPad, iPod
Are you encountering an annoying automatic screen rotation glitch on your iPhone? Don't worry. We will advise you to get rid of the self-rotating display screen.
Step #1. Pull up the control center from the bottom of the screen.
Step #2. Tap on the Screen orientation toggle; you can see the message "Portrait Orientation Lock ON," same appears in the example picture.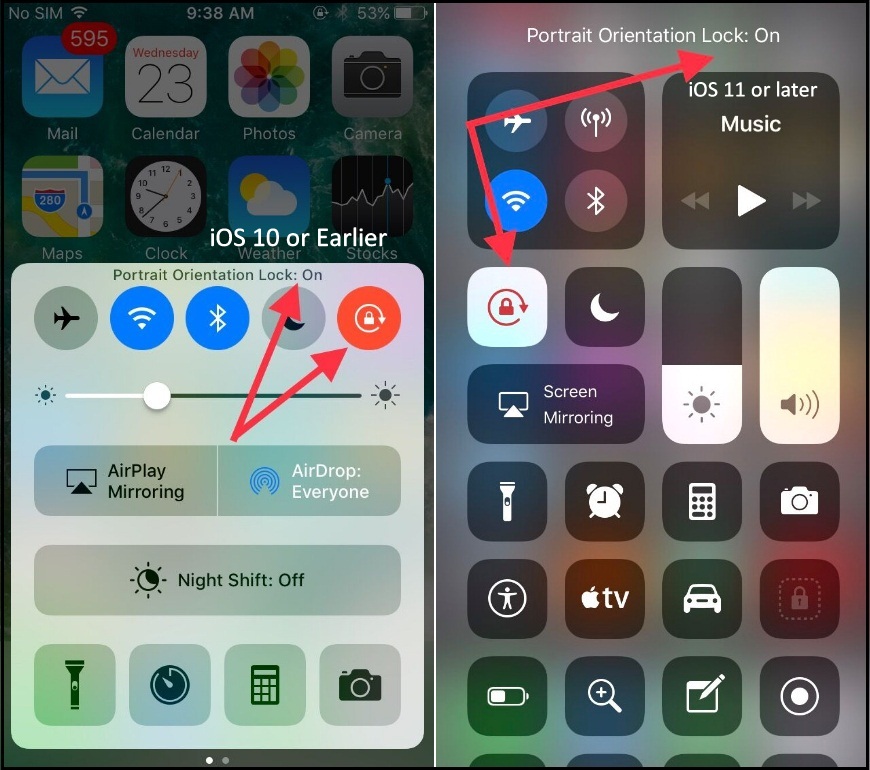 Brand new feature iOS 11 – How to use the one-handed keyboard on iPhone in Landscape Mode
Turn off Screen rotation on iPad Pro, iPad Air, iPad Mini
Know about iOS keyboard Rotation on your iPad. Then it would be best if you had to Screen rotation lock on your iPad Pro, iPad Air, iPad Mini, and iPads. Just launch. Swipe up a menu from the bottom of the screen. And tap on the Screen rotation icon that looks below the given screen.
Also Read: – Fix iPhone Screen Freezes after iOS 16 update
Turn ON Screen rotation on iPad Pro, iPad Air, iPad Mini
Ever you notice your iPad screen won't let you landscape mode to watch videos or typing notes on the Smart Bluetooth keyboard? Make Sure that Screen rotation is turned ON. The Screen Rotation lock icon is located at the control center to activate screen rotation on your iPad.
Extra Tidbits
Apple's 5.5-inch display models are not limited only to watching Videos in landscape mode. Even though all bigger screen iPhones can rotate the Home screen too. If you are ever facing problems, likely the iPhone home screen won't rotate, then let's close look at the bottom steps to fix.
Home Screen not rotating on iPhone 8/ iPhone 7 Plus/ iPhone 6S Plus/ iPhone 6 Plus
Fix #1. Set your iPhone display into Standard Mode instead of Zoom Display. Get here how to display zoom out on iPhone.
Fix #2. iPhone Stuck in landscape not working or stuck
Restarting your iPhone will help you to fix your Screen rotation issue.
In iOS 11, you can now restart the iPhone without using the Power button.
I hope that you got all the answers. However, if you need further assistance, then email us, we will help you asap. And hmm, It doesn't matter if you're able to apply this solution for All iPads (iPad Pro, iPad Air, iPad Mini), and iPod Touch.
Don't miss sharing your feedback in the comments. We are glad to serve you much more with other Apple products Apple Watch, Mac, and Apple TV.