Last Updated on Jan 8, 2022
In this article, you can get the best out of best iPad mini, iPad Pro Case with Hand Strap with all sizes included iPad pro 11 cases with a hand strap, iPad pro 12.9 cases with a hand strap, iPad 9.7″ case cover with hand strap, ipad 7th generation case with hand strap. Due to the iPad being in a different size, we categorized it based on the iPad model and Size; maybe your selective case manufacturer is not available for your iPad model, So you can try another alternate iPad model case.
All the cases are affordable in price and freshness. Try this new and best in design iPad rotating case hand strap. Care your device ultimately when in your hand, on a rigid locking system compatible with all hand sizes. Color option is available for all below reviewed best iPad Hand Strap Case.
You Might Also find it helpful: Best iPad Stand for Counter.
List of the Best iPad mini, iPad Pro Case with Hand Strap
Also, get – best iPad Mini 6 Accessories that Mus Have in 2022
#1: Oenbopo iPad hand strap case 360 view: Swivel iPad Pro
Would you please not take a chance to fall down the precious device from your hand when working in it or moving to another place? The features of this case are 6 Colors options, 360 Degree Screen rotation on the palm, Flexible back strap comfortable to carry on one hand for a long time. Fabulous plastic material is very durable and easy to install without lost parental features of the newly designed iPad Pro 12.9″.
Buy now from here: iPad Pro 12.9 inch
Get here – iPad Pro 11 hand strap holder case
#2: Elastic grip on Back iPad Strap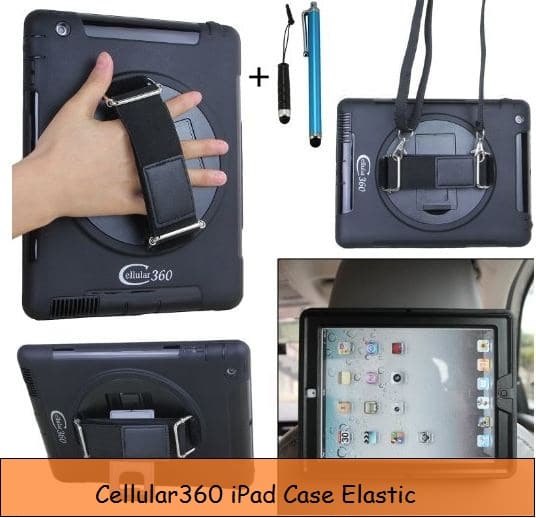 Adjustable belt, not convenient people can try elastic grip belt. Flexible grip automatically adjusts on any side hand; for public use or family members, this one is the best option among other iPad Hand Strap Case. 360 Degree rotations, Kickstand back stand also available.
Buy Now Cellular360 – Get here Apple iPad 10.2 inch case – Get here iPad pro case for 12.9 and iPad Pro 11-inch.
#3: Supfive iPad 2/3/4 hand strap case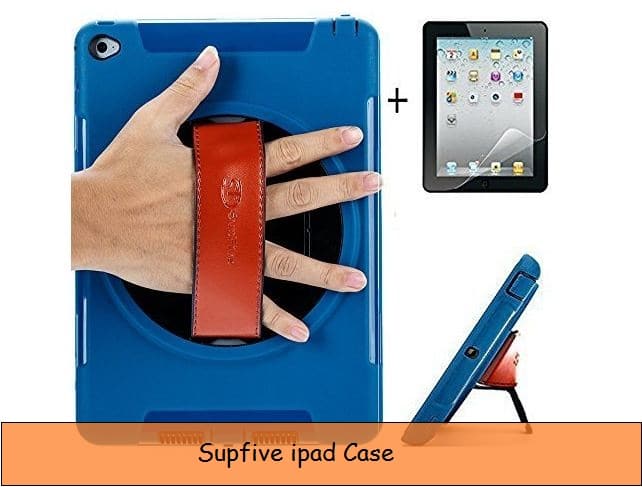 Durable pure leather back strap and Premium high-quality Retina display hard plastic material case for iPad security grip in your hands; there is no chance to grip out. Kickstand iPad case is perfect for viewing experience for video or presentation. Three professional color options, 360 degrees back strap rotation, easy to display screen in portrait or landscape mode.
#4: Macally iPad Hand holder and Stand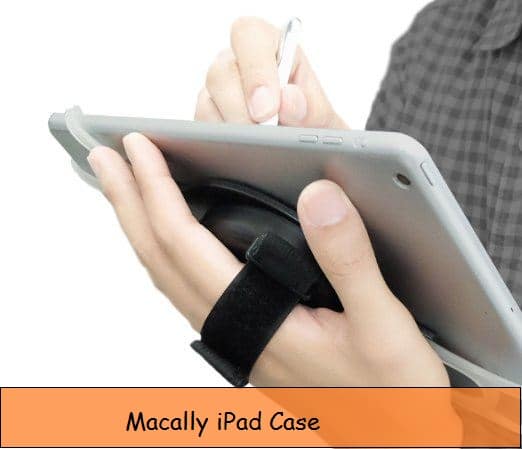 Most of all, iPad screen sizes are compatible with this dual-function iPad strap holder and stand. This holder is fully adjustable to your iPad body by flexible, rugged rubber grip on the corner edge and Velcro hand strap grip your palm tightly.
All iPad model sizes are between 7″ to 10″ screens. iPad Mini 2, iPad Mini 4, iPad Air 4, iPad Pro 9.7 inches.
Don't miss to try, Available on Amazon
#5: iPad mini, Durable iPad hand strap case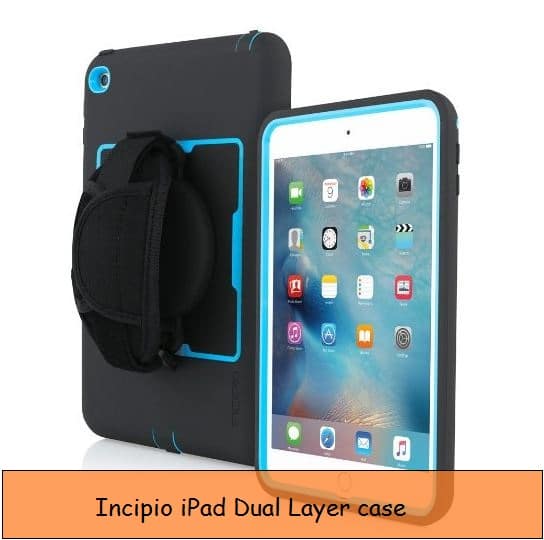 Durable, Double layers iPad case for iPad mini 5. This case is well known in tech for the protection and back heavy wide grip for carrying a long time and designed for protection from dust and chemical on the side input port. More to know to get it below link. The detachable back kickstand works like a stand-on hands-free experience.
Above are gifted cases in top iPad Hand Strap Case compatible with iPad Mini, iPad Air, iPad Pro 9.7, or iPad Pro 12.9 inches.
we are happy to help you, submit this Form, if your solution is not covered in this article.