🗓️
July 20, 2023
By ✍️
Jaysukh patel
Get here the best iPhone travel planning apps for solo and Group travel planning apps. It's a roundup after the successor of a good travel app for iPad and amazing Hotel booking apps. Let's now enjoy your next vacation using travel planner iOS apps.
Mostly there are two breaks (summer and Christmas holidays) in a year, and most folks want to go on a long tour. But, if you're thinking to go on an abroad trip then you might need the help of a tour guide. However, you can use several best iPhone travel planning apps that can be helping you discover good places nearby you. So let's see below What is the best app for trip planning?
Best Travel Apps that Travelers Should Download
1: TripIt Travel Organizer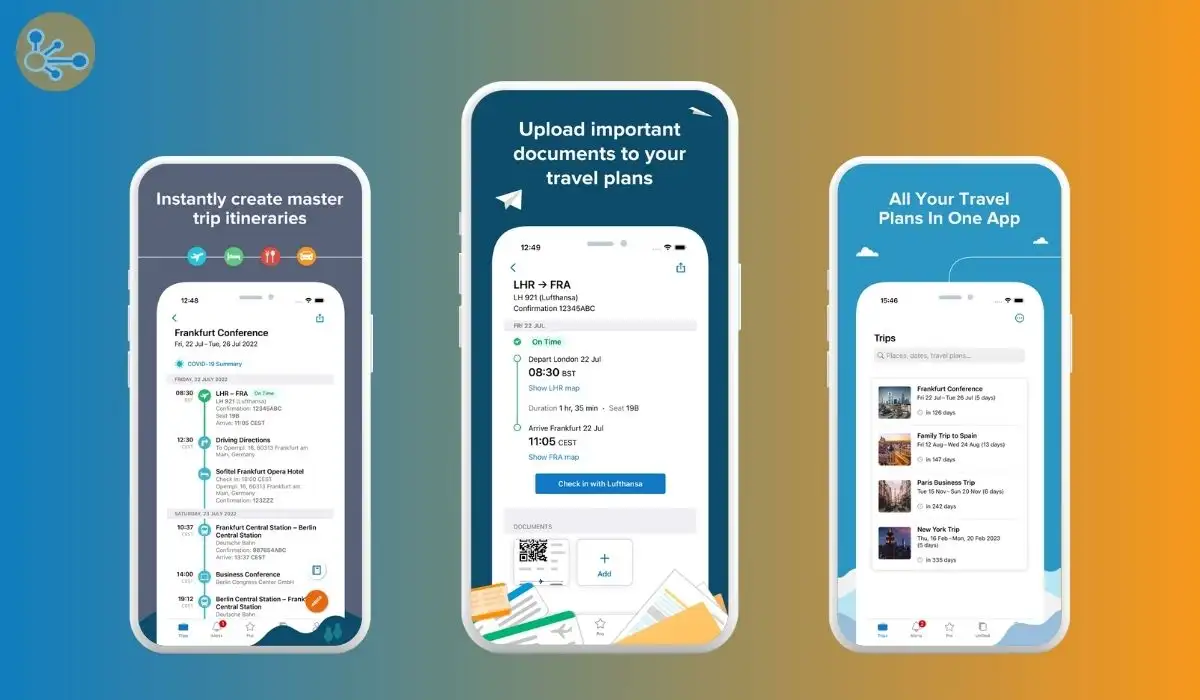 TripIt is a free iPhone and iPad for the Trip Planner. It can make all of your trips and destinations well organized and the long drive trips very easy, even in the unknown region. You can Add and Edit your plans manually and get many more features. It's the number one travel organizer app out of the seven best iPhone travel planning apps. Control and manage all the to-do things that we need while traveling not to miss any beautiful places and food.
2: Kayak (Cheap Flights, Hotels & Cars)
KAYAK is the best travel planning app for iPhone if you don't know where to go, which places to visit, what are the best hotels to stay, flight timings, and most importantly, it can do everything at genuine rates. Easily book your flight without the need to enter personal information or credit card details repeatedly; it has a price forecasting feature that saves a lot of money if you have decided to travel on particular data. You can extract the travel information and details from the Emails, which lets you manage reservations of flights, hotels, activities, and itineraries on the go. KAYAK works on Apple Watch and iOS devices, via the web.
3: Google Translate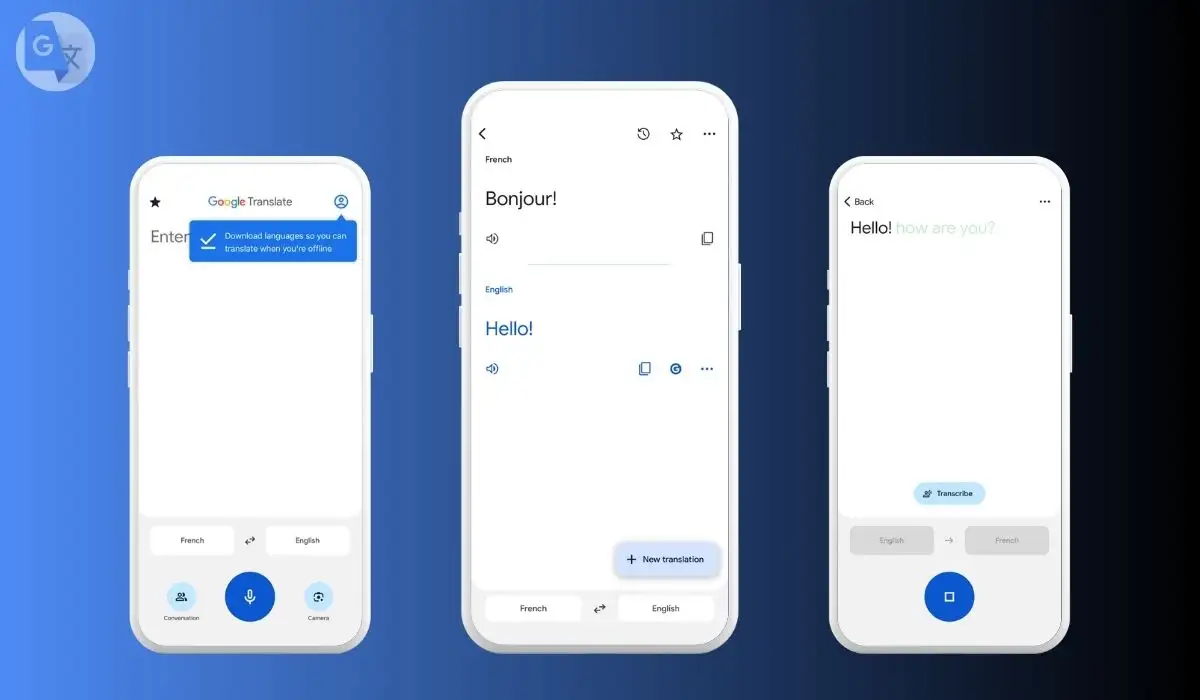 When you travel outside, use the Google Translate app for urgent translations. It translates between languages from text, photos, and voice recorders. Also, an instant camera translation facility can translate text in photos by pointing your camera. So, translate into different languages and improve your language with Google Translate. Try this free translator app now!
4: Uber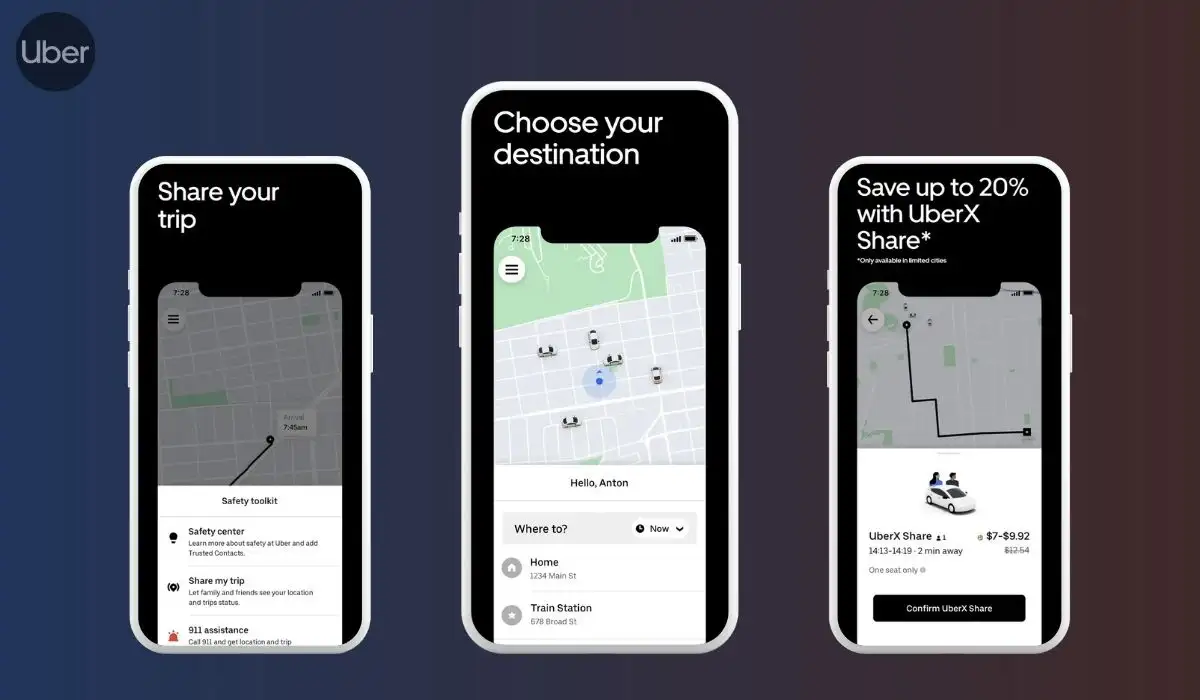 Find a ride from anywhere by requesting a ride with the Uber app. With this app, user can pick their ride anytime, anywhere. You can connect to the driver through the Uber app. The Uber driver will pick you up and drop you to your destination. After that, make payments through the Uber app. So, let's download and open the app, enter the place name wherever you want, and book an Uber ride with exciting offers and price estimates!
5: TripCase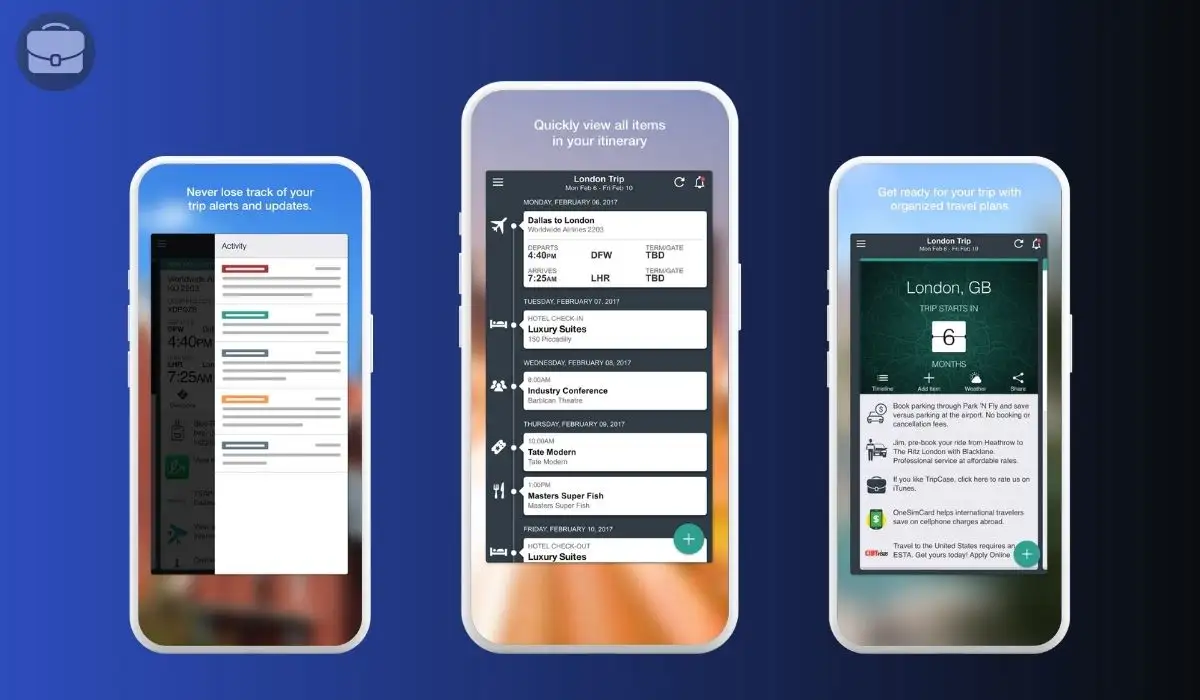 TripCase organizes all of your trips, locations to visit, best hotels, affordable flight fares, car rentals, and the entire trip efficiently all in TripCase. This app can also share your trips and plans with your friends and colleagues or with whomsoever you want to share and keep them updated with the schedule. Add, Edit, or View your itinerary, the destinations, locations, and to-do list on the go, to remember them later.
6: Google Maps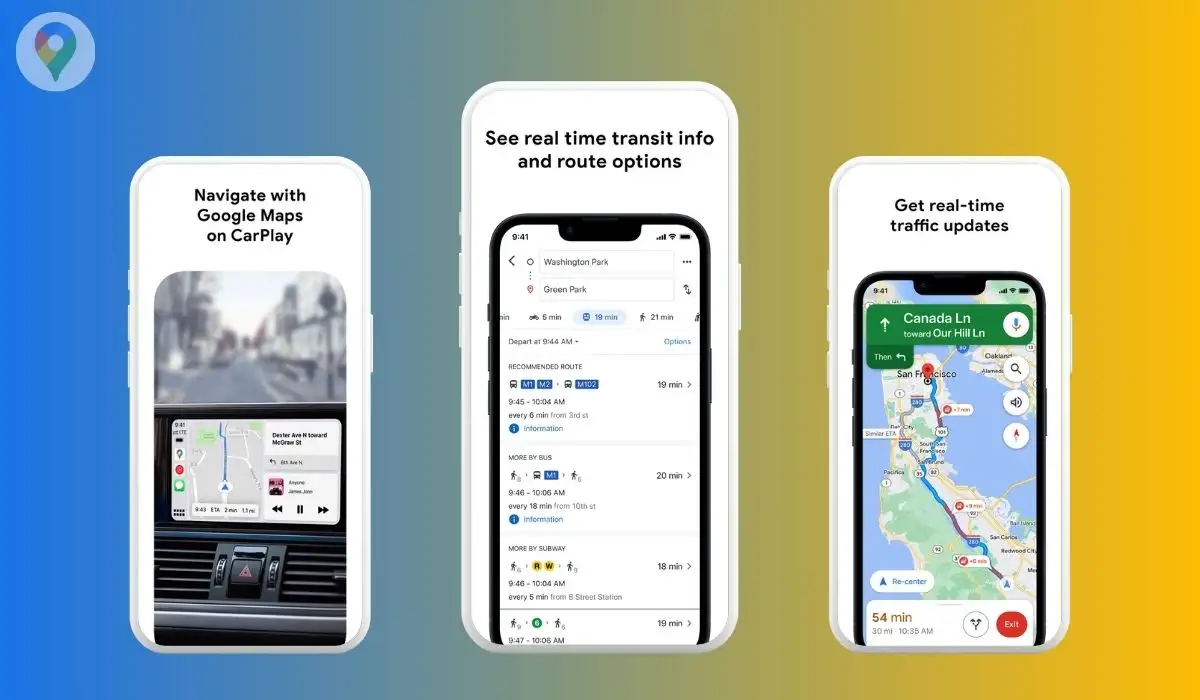 Google Maps is a navigation app that helps you find the best route you need to go. It uses automatic routing to check traffic and the latest information on various businesses. This app helps you search nearby grocery shops, schools, colleges, hospitals, etc., and place online food orders & receive delivery. Google Maps provides real-time transit to catch up on your ride. Overall, Google Maps provides real-time traffic updates, GPS navigation and supports navigation with CarPlay.
7: Roadtrippers
Plan your road trip using the Roadtrippers app and follow turn-by-turn navigation. Roadtrippers provides in-app RV GPS trip planners and maps to discover millions of places such as national parks, hotels, scenic points, and more. This app is free and offers in-app purchases to upgrade the app. So, let's collaborate with friends and start your trip with travel guides, custom map styles, and offline maps. You can use the best iPhone tripod to capture your adventure moments during road trips.
8: Hopper – Flight & Hotel Deals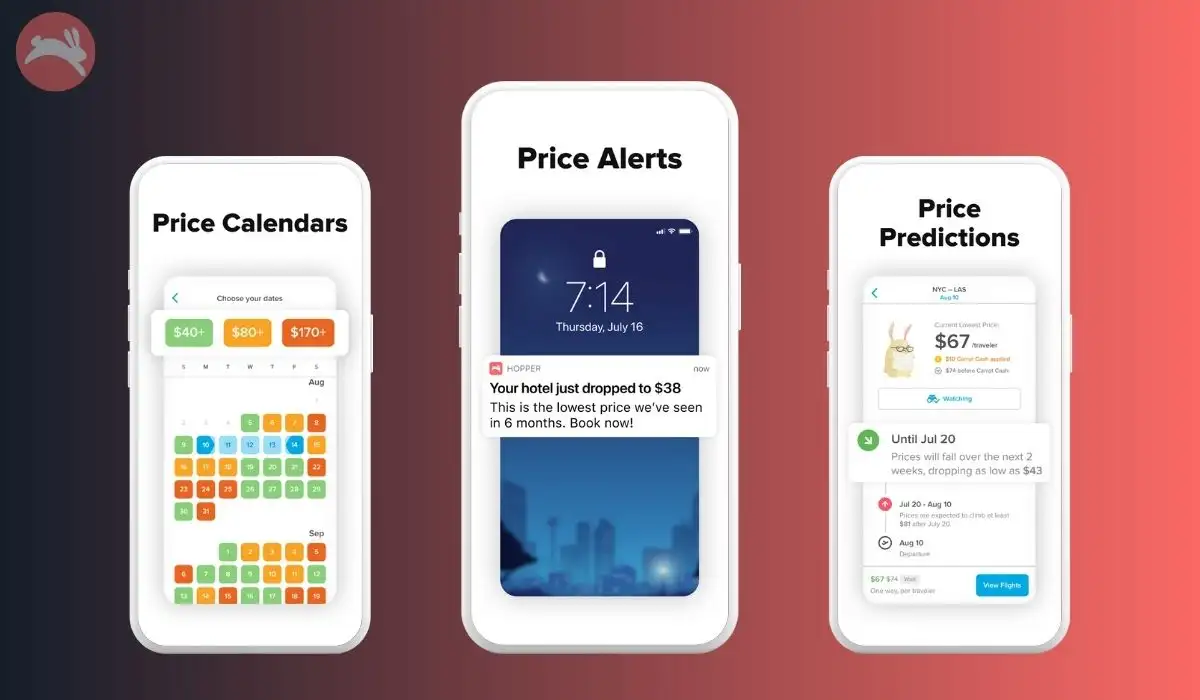 Hopper's other app that could find you cheap and affordable travel deals anytime. With the advanced prediction algorithm, the Hopper app shows you the price for hotels, and flights with high accuracy and recommends whether to book or not with a notification. While booking flights and hotels from apps; is risky when the app developers or managerial staff are improper. But Hopper has a great community, ready to help anytime with flight bookings, hotel bookings, and more to save time, and that's why it is the best business trip planner app.
9: Hotel Tonight
Book travel deals with the Hotel Tonight app and find your favorite weekend stay. Travel to top-rated hotels and enjoy your dream vacation or business trip. Select the high-rated hotel and book for upcoming visits in advance. It might take only 10 seconds to book a deal you love. The important thing is that the money you paid when booking will not credit to the hotel account; it will be received only when you check-in. So, let's find the best deals and unlock daily deals by downloading and using the Hotel Tonight app.
10: Airbnb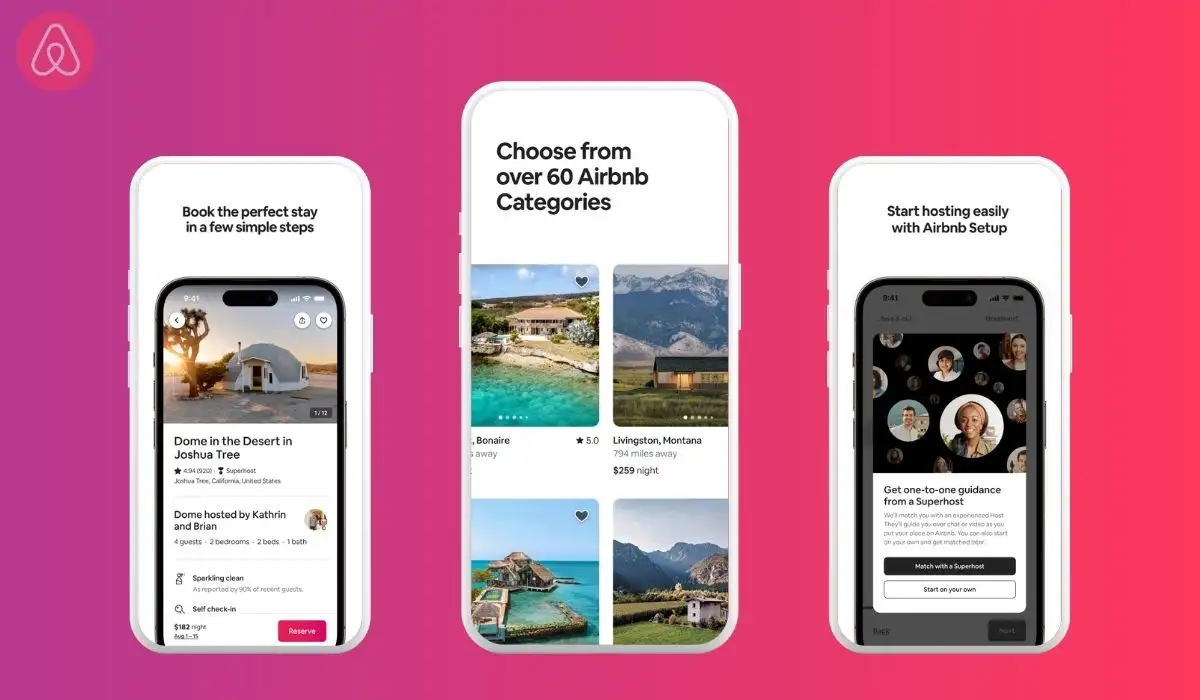 Find vacation homes, apartments, castles, and more using the free Airbnb app. It is an online marketplace to find your perfect stay for your trip. There are different filters available to book homes. This Airnb app has all your necessary trip details in one convenient place. So you can view or share travel details with your friends and family. You can get one-to-one help from Airbnb community support about booking via phone, chat, or video call. Download the Airbnb app from the below link!
11: PackPoint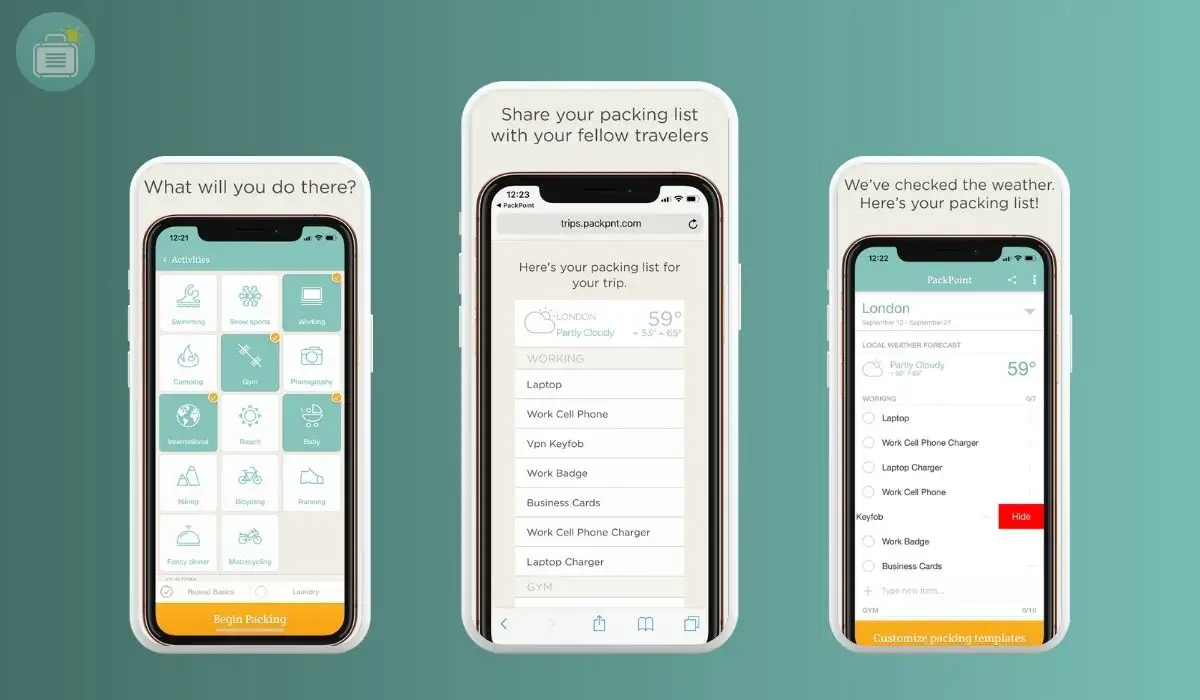 PackPoint is the best new packaging list app for travelers. PackPoint helps you to organize a personalized packing list. It is a handy app during the planning stage, during and after traveling. So, if you like the planning stage, use the PackPoint app for a customizable packaging list based on your travel needs. Download this excellent, lightweight app for free from the below link.
13: Skyscanner
Book through the Skyscanner app and find the best flights for you. It doesn't matter where you are- search for flights, hotels, and more worldwide. You will able to compare prices from all your favorite travel booking sites. Everything is free in this app. In addition, the filter search feature quickly finds the right flight that fits you. So, guys, what are you waiting for? Also, check out Best Travel Accessories for iPhone.
14: Yelp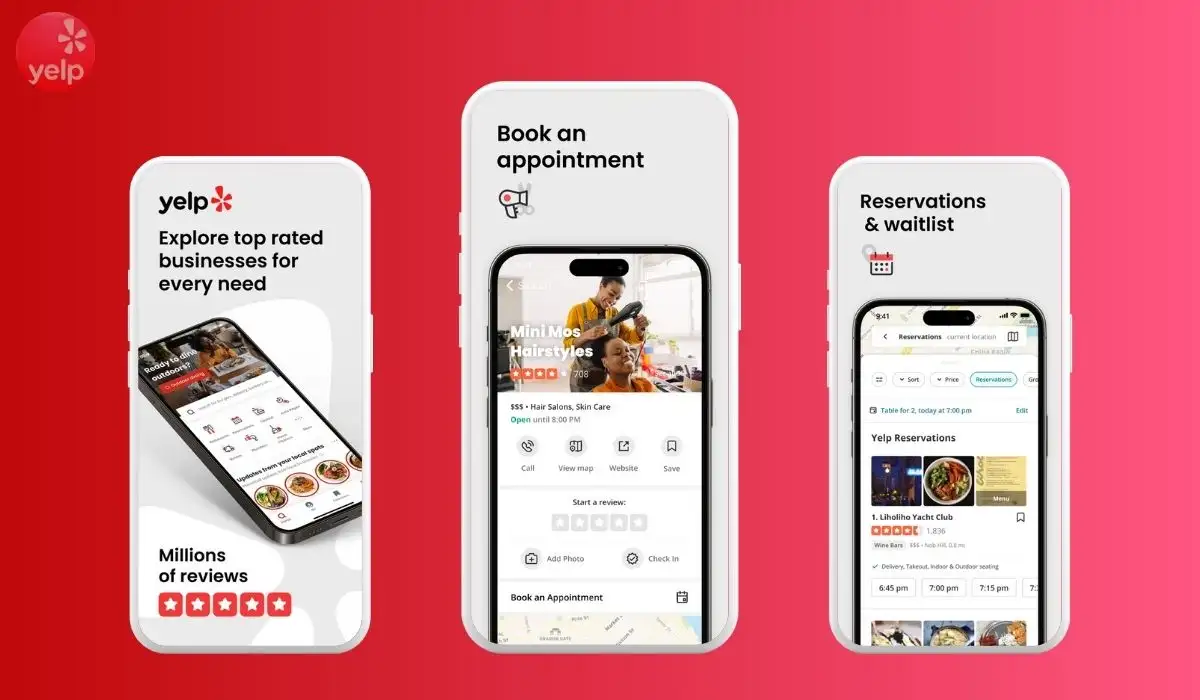 Yelp app allows users to rate and review local businesses. Users can search by category, such as price, location, and more. It guides you to find the perfect place to shop, drink, relax, and eat. You can find the nearest food court and search for nearby businesses, services, and other professionals. Also, you can read expert reviews for particular business searches and write reviews while you visit individual businesses.
Do you have any other best All-in-One iPhone travel planning, Saving apps? Please share in the comments.