Last Updated on Sep 14, 2023
The Latest iPhone XS Max metal bumper cases are here. The reason behind the exceptional look of the iPhone XS Max is the mixture of glass with stainless steel. Since it has glass on the back and no doubt it is impossible to purchase the same iPhone XS Max once it is broken. so we have collected the finest Best metal bumper cases for iPhone XS Max, which will definitely safeguard your device.
The fact is after covering the iPhone XS Max with the protective case; it ruins the amazing texture of the device. To overcome this issue we have made a list of metal bumper cases for iPhone XS Max with a clear back panel. Hence you have got military-grade protection without hiding the beautiful appearance of the iPhone XS Max.
Also Buy:-
5 Top best iPhone XS Max Metal Bumper Cases
---
1. DTTO Case iPhone XS Max Metal Case
This is #1 in Best iPhone XS Max Metal Bumper Cases To give all-around protection to your iPhone XS Max DTTO Case is the best choice. This case is designed with TPU material which is ultra-slim and offers a non-slip grip on the edge. Although it has a Metal luster edge for better protection and a stylish look.
If you use the wireless charger to charge the iPhone, with DTTO Case, there is no need to remove it. It won't make your iPhone bulky as it is light in weight and fits perfectly in iPhone XS Max. Moreover, if you are looking for a minimalist clear case with the metal bumper for iPhone XS Max here, it is.
Click here to buy Doto Phone case
---
2. Vproof, Best iPhone XS Max Metal Case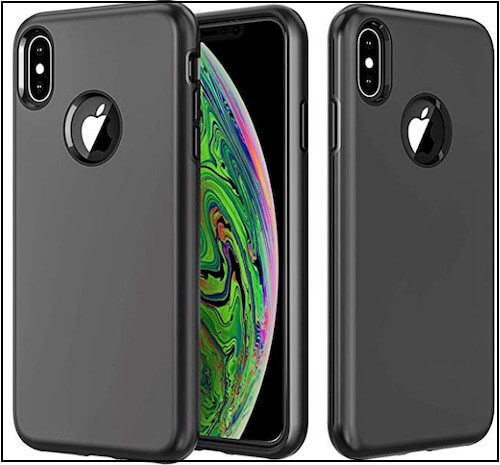 After buying this case, many people said this is the perfect case till now they have got for iPhone XS Max. It is not easy to trust in cheap cases if you want to give real protection to iPhone XS Max. Even after it is a heavy-duty case, it will not increase the weight in your pocket and will secure with non-slip and its flexibility.
Enjoy True-Depth camera, ports, speakers, and sensors even after applying this case on iPhone XS Max. Give a try to one of the best iPhone XS Max bumper cases 2019 model.
Click here to buy Vproof Phone case
---
3. RANVOO, Best Metal Case for iPhone XS Max
RANVOO designed this case for the persons who really get stuck with their iPhone and playing games all day. This case doesn't contain any back cover; it has only a metal aluminum alloy hard frame to absorb the bumps without damaging the body of the iPhone.
The metallic frame looks sleek and elegant with solid protection and the most important is it maximizes heat dissipation. The innovative texture allows you to use every facility equipped in iPhone such as a Camera, Speakers, Ports, etc. with no disturbance.
Click here to buy RANVOO phone case
---
4. X-Doria, Protective Metal Case for iPhone XS Max
X-Doria has manufactures the military-grade machined metal protective case for iPhone XS Max to prevent hard damages from high drops to even the concrete floor. Its clear-back Polycarbonate shield enhances the look of the iPhone XS Max along with the same security.
When your iPhone experiences any shocks it will simply absorb by raised lips of the cases to prevent scratches and screen damages. Multiple colors are available to make yourself comfortable with one of the best for you.
Click here to buy X-Doria Phone case
---
5. ESR, New Metal iPhone XS Max Bumper Case
ESR's SGS certified military protection provides incredible performance with sturdy metal kickstand support. This combination is fantastic along it also has raised edge all around the screen and extra protection to the camera lens in included too.
You don't need to remove this case if you are using the wireless charger for iPhone XS Max. It will not hide the real shining of your iPhone and improve the look of the iPhone with its clear color.
Click here to buy ESR Phone case
Also Buy:-
This is the right time to share this awesome best iPhone XS max Metal Bumper case with your friend to help anyhow. You can also get here Best iPhone XS Max Bumper Case list