🗓️
September 14, 2023
By ✍️
Jaysukh patel
Get Here The right place to get the world's best iPhone XS Max Metal Bumper Cases. The newly launched iPhone XS Max will surely take you on a thrilling voyage with its all-new functionalities and top-notch design. Loaded with best-in-class and cutting-edge features, this device deserves complete fortification from any accidental damages or bumps. Know the detailed features for Each New Cool iPhone XS Max shock absorber frame case for Guys and Girls. That guaranteed about top Protective phone cases for iPhone XS Max.
While the full-fledged covers will surpass the overall look of your phone, how to make sure that your device is fully protected while being naked? The answer to this is bumper cases. These cases are cool while they snap your phone from the edges, revealing the overall back and frontal look. Also, get Best Thinnest phone case for iPhone XS Max
We have created a list of must-have bumper cases that will keep your protection game up while retaining the overall attractiveness of your smartphone.
Also Buy:-
Cool Best iPhone XS Max Bumper Cases List:
The iPhone XS Max Bumper Cases Covers: Phone Cases boasts the beautiful appearance
1. i-Blason Clear Bumper Phone Case for iPhone XS Max:
There's just no bumper case more functional like i-Balson. It fortifies your phone from shocks and dings, resists scratches, and enables your phone to charge wirelessly. Its polycarbonate back reveals the beauty of your phone while its front shield circumvents any cracks on display. in short, this phone case is a highly defensive smartphone cover.
---
2. ZHK Bumper Case for iPhone XS Max:
If you are seeking a transparent look with a soothing color, then the ZHK bumper case is a good pick. Get amused by the nakedness of your device with this stylish case.
The clear plastic back is surrounded by the firm and rubbery lining and is totally scratch resistant. Since the edges are fabricated with TPU material, there's no chance that your phone will get damaged easily.
Place Order to buy phone case on Amazon
---
3. Ringke Transparent Bumper Case for iPhone XS Max:
Check out this beautiful bumper case from Ringke. This case comes along with a scratch-resistant PC and snaps snugly around your iPhone XS Max. The TPU grip is easy to handle and remains clear throughout its entire life. Sleekness and shock absorbing are some of its capabilities that are worth appreciation. If you own this case, you will get a new experience with a classy undraped look. Buy and get all-around protection with minimal bulk.
---
4. Comsoon Bumper Case for iPhone XS Max: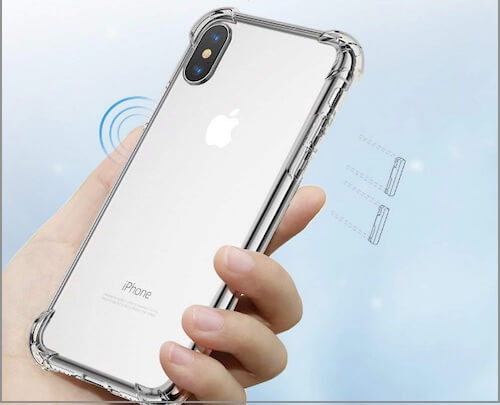 This exceptional case from Comsoon is see-through and has an anti-pale capability. It's a superior and minimal bumper case that shields your iPhone from accidental bumps and drops. The crystal clear back body lets the authentic look of the phone shine while keeping dust and scratches away.
Its precise cuts fit perfectly, and all the buttons are easy to access. All the edges have a patina in them while the corners are made with in-built cushions. So your device always remains safe in this extraordinary iPhone XS Max bumper case. The phone case is wireless charging friendly.
---
5. TOZO Ultra-thin Bumper Case for iPhone XS Max:
Your phone is assured to have a high level of protection if you are going with TOZO iPhone XS Max bumper case. It has a matte texture that feels good to touch and has anti-glare protection for reduced reflection. This fully armored case is insurance for your smartphone. The camera and port cutouts are pretty clean and fit in smoothly which is a bonus. The last point is to be noted, and that is this iPhone XS Max case is the world's thinnest phone case. [Get here more iPhone XS Max thinnest Cases]
---
6. Cutebe Shockproof Bumper Case for iPhone XS MAX: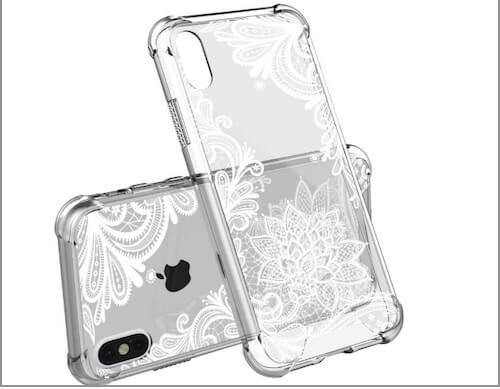 Hate using cases? Well, you won't after getting an overview of this product. Investing in this protective case is worth every single penny as it doesn't hide your phone. Instead makes it super appealing while preventing any bumps and scratches. Printed & Designer look is Favourite in Best iPhone XS Max case for Girl.
It doesn't make your phone buttons harder to press as the lining layer is a bit mushy. You get the added benefit of eco-friendliness and no toxic fragrance as this case is manufactured with eco-friendly materials and provisions zero harms to your health.
---
7. IVSUN Shock Absorption Bumper Case for iPhone XS Max:
Giant phones are more prone to drops, no matter how firmly you hold them. This sleek case from Vproof tackles is dropping issue flawlessly, all thanks to its raised corners. The Phone case is light in weight and is made of top-grade PC material. You can show off the original style of your phone anytime with this bumper case.
This Cheap iPhone XS Max Bumper case
---
8. JETech Bumper Cover for iPhone XS Max: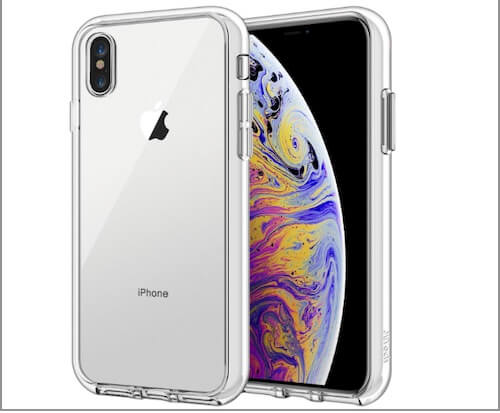 This case is a perfect partner for those who are always in a hurry. Fabricated with PC and TPU, this case has excellent drop protection. All the bezels are raised so there's no chance your phone will be vandalized.
All the four corners are shock absorbent, and the precise cut-outs fit perfectly on the camera and charging port. This case comes with a lifetime warranty card inside the packaging.
Place Your Order on Amazon – $9.99
---
9. SunStory Glitter Case for iPhone XS Max:
SunStory is the perfect mix of sleekness and toughness. While this case is infused with a glittery back, it doesn't mean that your phone's protection is compromised. The case material is made from PC and is durable at its best. Along with this, you will be bestowed with scratch resistance and the 30-day warranty.
Most Beautiful iPhone XS Max case for Girl and Party
Place Your Order on Amazon – $9.98
---
10 OUNNE Clear Bumper Case for iPhone XS Max:
Although iPhone XS Max is waterproof, what about a case that takes it to the next level? Along with full armor, this case makes your phone protective against splashes or rain or even a plunge in the house sink.
This case has surpassed a water test for 30 minutes, and that's more than amply. It comes with a considerable 1-year warranty and supports wireless charging. The list of the iPhone XS Max Bumper Cases is not complete without this clear bumper case cover.
---
Wrap up
iPhone looks best when it's completely naked. But, why compromise with protection when you can gift your phone a bumper case?
You can use any of the mentioned iPhone XS Max Bumper Cases to get the well-provided protection for your device.
Also Buy:-