There is many essentials software for Mac OS; Best Mac cleaner Software is one of them. Due to installing universal apps, duplicate files, folders, a similar database in the alternate partition, recent data history, all things you have to do delete also that apps you do not use Such as application, software, and files. Drag and trash the unused apps on your MacBook Air, MacBook Pro, or iMac hard drive.
Leave those all things, and stay willing to download the best Mac Cleanup for your Mac OS X. it can deeply clean iTunes and iOS temporary files, download folders and mail cache, delete junk files after uninstalling the apps from your Apple laptop or Desktop need just one click to speed up/ Boost Mac. Go beneath and choose one of the apps from given other Mac cleanup utilities.
Don't Miss: Best Must have Mac Software.
The Best Mac Cleaning and Optimization Apps
#1. CleanMyMac 3 – Mac Cleanup Utilities
The popular software for you to clean your Mac and Speed up work, the ingeniously powerful application for keeping your Mac Clean as well as free of files that slow it down.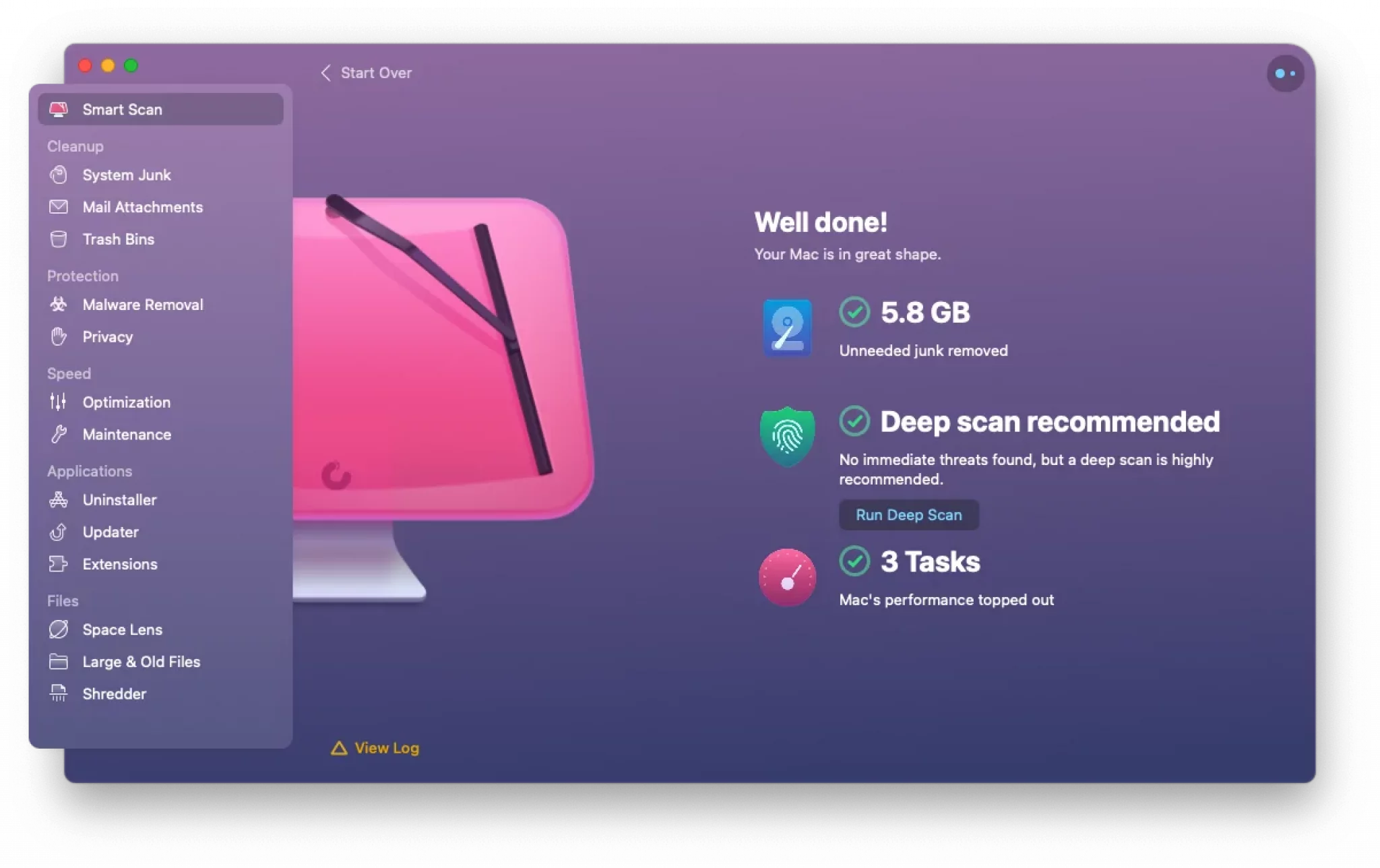 App simple features give you easy to use interface, fun to clean your Mac, Do an iPhone cleanup to optimize your iPhoto library, Delete large or Forgotten Files. Get myself a review for CleanMyMac 3 is here.
Download Now: CleanMyMac 3
#2. Mac Cleaner Software by Movavi
Movavi Mac Cleaner is a handy and effective tool for OS X systems that will help you tidy up your MacBook, iMac, or any other Apple computer. Unlike Windows, the Mac OS has no registry, nor is there an uninstaller for most apps.
That's why unnecessary files left over from different applications, even after uninstalling, can take up disk space and slow your computer down. You probably don't even know these files exist, but they are still there on your hard drive!
Anyway, don't worry. Mac Cleaner can find and permanently delete these files, so your system runs faster. It's the best cleanup utility for every Mac user.
Download Now: Just USD 29.95
#3. MacBooster App
This app clean up deeply Mac System in a secure way. The software is straightforward to use and to help you, free up more hard drive space and protect your System against potential threats, malware Since enhancing your Mac speed likely a new Mac.
Moreover, it keeps your Mac away from phishing attacks, viruses, Spyware as well as online threats while feeling safe about your Personal Data. Honestly, this is the best Mac cleaner software.
Download Now: For 1 Mac – use this [coupon code – FD561C8EB2] and Save 5% on real price.
Download Now: For 5 Mac pack – use this [coupon code – 4AB38AC0EF] and Save 5% on the real price.
This couple Software is capable of giving the best performances. Just leave your reply which one app would you prefer to buy from above given best Mac cleaner software for macOS Mojave, High Sierra, macOS Sierra, macOS X El Capitan.
#4. DaisyDisk- Disk Cleaner App for Mac
What does DaisyDisk do? Every day, while surfing over the internet, our Mac downloads random files, some are useful while others are just occupying useful storage. Lastly, you'll receive a notification Mac running low on storage. A couple of folks will delete useless files to create storage, whereas, professionals would fear to remove any file, thinking that the file might be important and later plans to buy extra storage which could be Cloud Storage or External Hard Drive, which definitely costs much more than buying DaisyDisk Cleaner App for Mac.
With the help of DaisyDisk, you will be able to differentiate between the files that you need to keep and what are files to be deleted. All you have to do is, open the DaisyDisk app on Mac, and run a scan on Mac. Directly go to the large files section and check that file and if it is a junk file, then directly delete it.
You might be thinking, why buy DaisyDisk, all this information can also be fetched by Mac. The reason is, Mac won't run a deep scan and find large files that are holding huge storage on your Mac.
#5. App Cleaner & Uninstaller
If you are an App person, who needs to install new applications just to test them or work on them, but forgets to delete or remove their documents and data, broken support files, remove preferences files, and more, App Cleaner & Uninstaller is there for you. Basically, App Cleaner & Uninstaller deletes the app safely along with their additional data, which consumes storage unknowingly.
Besides, it also manages the extensions, disables startup programs, and turns off all the startup apps and programs that are unnecessarily occupying the space.
What App Cleaner & Uninstaller Can Do for your Mac?
Uninstall Mac Widgets
Turn Down Mac Startup Programs
Clean Screensavers
Disable and delete browser extensions and plugins
Remove Preferences and other unnecessary files that left behind when you uninstall applications on Mac
Disable MacOS Launch Agents
Deletes macOS Install Files and much more
Buy App Cleaner & Uninstaller at $19.90
#6. Data Genius 5
Drive Genius 5 is another best Mac Cleaner Software that could be worth buying in this year. This software has complete control over your Mac's Hard Drive. You'll get to use 18 powerful features to clean up the Mac, without losing any important files. Repair the damaged files, create new partitions, delete present disk partitions, edit them and also hide, so ultimately, Data Genius will give you the power to change and organize your Mac real quick.
Moreover, you can clean up the Mac and speed up with this tool. Download and use the basic features of Data Genius for free. And if it fits your requirements, then buy the premium version of Data Genius 5.
Download Data Genius App for Mac
Get More Software for Mac