Last Updated on Jul 7, 2021
Get full reviews of the best Video Editing software for Mac because today, many people want the best and intelligent software that can fulfill their expectations without damaging the system. Along with new innovative software, one of them is video editing tools, which are now getting advanced and easier to use for non-professional enthusiasts.
we are happy to help you, submit this Form, if your solution is not covered in this article.
Mostly, YouTubers and professionals use this tool to upgrade the video and make it better. Every year new formats come, which results in storage saving and improved performance of the system. Advanced features, user-friendly, easy interface, affordable, etc., are some excellent video editing software traits.
Top Best Video Editing Software for Mac, MacBook: Quickly Edit and Manage Photos/Videos on Mac
Apple iMovie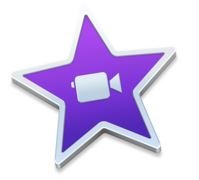 iMovie is exclusive software that comes with every new Mac OS free of cost. The latest update of iMovie has a lot more features like audio editing, movie trailer, one-step function, and many more. Besides, you can share video clips directly to YouTube or send videos to iPhone or iPad in just a few minutes.
When you first start editing on iMovie, you will feel quite uncomfortable, but you will be the master of this software after some days. Somehow Mac users also love this software; it is better to use this rather than spending money on other software. Wondershare Filmore is the alternatives to the iMovie app.
Download iMovie from App Store
Filmore Wondershare [20% off use code: E08B314C52]
Avidemux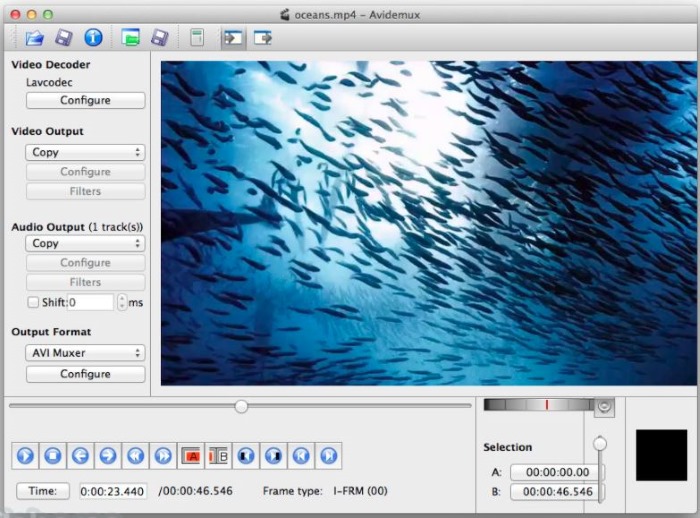 Avidemux is intelligently designed to cut and filter the videos with enhanced picture quality only. The software supports different OS platforms like Mac OS, Linux, and windows. Besides, you can edit videos, pictures, or audio with all the major formats such as MPEG, MP4, AC3, ASF, AAC, JPG, and many more.
The design of this software is user-friendly. Anyone new to this can handle this easily.
Blender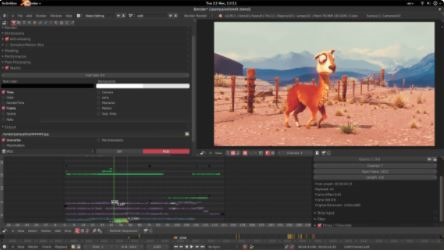 Blender offers smart 3D graphics application that is why it is leading software. However, it consists of a lot more advanced features such as powerful character animation tools, Python for embedded scripting, modifier-based modeling tools, and a node-based material and compositing system.
The software can be useful for professional editors for texturing, creating an interactive 3D app, non-linear editing, rendering, skinning, etc. An attractive background on the front page will never make you feel bored, although it will make you an enthusiast for it.
HyperEngine-AV
HyperEngine-AV is the best free video editing tool specially made for Mac. The software can perform a bundle of activities like organizing video, edit, export video and audio, creating the slideshow, and much more.
To give superior audio resolution, it consists of 12 studio qualities regarding Arboretum's Hyperprism audio processor. Show credits, title, karaoke lyrics, sub-titles, and other texts with unique text features. Besides, you can also edit fonts, change color, scroll direction, alignment, and style with this.
Download HyperEngine-AV for Mac
Adobe Premiere Elements
Adobe is a prominent platform for editing purposes, whether it is video editing or audio editing. So get the best out of Adobe, create and edit amazing videos to attract people towards you. It automatically organizes videos in a sorted manner so that you can find them quickly.
Smart trim enables you to combine the best video moments and creative techniques such as bounce-back effects. Make your video stylish by adding themes, titles, various effects, and transitions, or by this, and you can create a picture collage to make the best memory throwback. After creating and editing the videos directly, you can share them on YouTube, Vimeo, and Facebook.
Lightworks
Lightworks holds the top position for editing non-linear videos. Today the light works network has grown enough, and professionals also prefer this. Two different subscription packages are made available, so as per your requirement, you can choose one. Both the pro versions are summoned up with professional as well as for home use.
Edit videos, audio, and pictures quickly and share them on your social account like YouTube instantly. Undoubtedly it has no drawbacks or any negative response from the user, so keep your video library upgraded with new editing tools.
DAVINCI RESOLVE 14
DAVINCI resolve is used in the film industry and TV shows because it makes your work easy and faster. However, it is also growing incredibly in audio software, and now they are focusing much on fulfilling the needs of TV artists to make things impossible possible.
Numerous tutorials will help you understand the basics of this software, so you don't have to search for every tool. Enjoy hundreds of latest features, and mainly it is designed for colorists and editors. Differentiate your video from others with creative editing, multi-cam editing, speed effects, transition and effects, and advanced trimming.
Download Davinci Resolve for Mac from App Store
Also useful: Get the right chaise for the best iMac for video editing. If you are looking for iOS, then get here the best Video Editing Apps for iPhone and iPad
Share this list of Best Mac Video Editing Software with your friends and family via the social sharing button below.
For those users who would like to convert Video on Mac, we offer this top Video Converter for Mac.