Last Updated on Dec 3, 2020
Keep away dull time with the excellent Best puzzle games for iPad and iPhone. Millions for the Game app available in App Store for iPhone, iPad, and Mac desktop. But Best that you can't find on the long list. That time you don't have any experience with the new game that might be west your time. So you have to check revues and suggestions coming on an app.
That point listed Brain/ puzzle game feel very crazy after played once. So don't miss out any of excellent game that has been suggested by my lovely friends likes you.
Top Best Puzzle Game for iPad: iOS (Mind Game)
#1. The Room Two
This best for your high configuration iPad and iPhone that's you have iPhone. No, any doubt, Due to Game base it requires iOS 11 or later.
This game aware 3D gaming experience that was never you feel on other puzzle games for iPad, iPhone, or iPod touch.
Check more about and Download Now ($2.99)
#2. Cut the Rope
A unique game for all folks, who want just enjoy the game from smooth, medium to hard level. Bizarre concept by Chillingo Ltd, cut the rope give limited tap and swap on a string for pass level.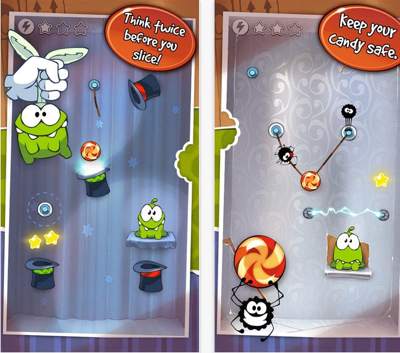 This award-winning game in top game nomination on iTunes store.
Buy from Store now ($2.99)
#3. Mountain Valley- Puzzle games for iPhone
Make perfection with an art game that very comfortable in iPad (The big screen) also on iPhone 11 Pro Max, XS Max, XS, XR, X, iPhone 8 (Plus), iPhone 7 (Plus), iPhone 6S+, iPhone 6 and 6 plus.
The positive response to web popularity on Mountain Valley gives fantastic entertainment as a Puzzle game for iPad.
Available in store now ($3.99)
#4. Aces Traffic Pack Classic
Boost your memory power with clean and comfortable user interface trained your mind on each level time to go. Anyone can play any time personally or group for a challenge with the partner in the group.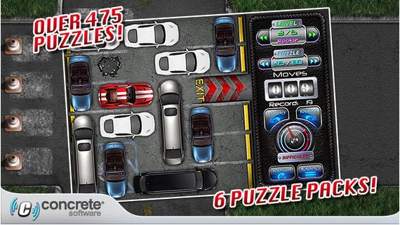 Earn and use hints when you need to solve level amazingly built by developing. Readout more features, an updated story about this game on below link.
Get From Store now (Free)
#5. Threes! – Puzzle games for iPhone
The award-winning game as a Game of the year, People look this game from the top best puzzle game as a complement of Candy Crush Saga.
This game also proved best for iOS.
#6. Hoplite – Puzzle games for iPhone
Earn points by moving your finger on the perfect spot over the Map. Then you are eligible for the next level after reach near to unlock step. And Go ahead without any limitation.
These all are best-suited games for your age, also for iPad and iPhone devices. From the top millions of free and paid most downloaded puzzle game for iPad in a couple of years.