Last Updated on Oct 5, 2021
Find the best Qi Wireless Chargers for iPhone that Supporting. Wireless Charger is available for your Car Desk, Simple Pads, as a Car Mount holder, or for Work Desk. Apple officially prepared New iPhone models with Wireless QI Charging stations supported. So we have the best in Performance Wireless Charging pads for iPhone that care, Protect your iPhone's Battery like Apple AirPower [Still not Available]. Get Detail reviews of the complete list of the best world-class Wireless technology.
This Wireless Charger is used for Multipurpose and is compatible with other companies' smartphones. So you can share with your Family, Friends anywhere and Anytime.
Also Buy:-
The Best Wireless Charger for iPhone Under 50: Worth Money Value
Here is the Best iPhone QI wireless charging Pads, Also Power Protection wireless charging pad for iPhone easy to move on Travel, Bag, Pocket, or Car for Navigation. Seriously wireless charger working is fantastic. Intelligent people are using it for multipurpose.
1: The Anker Wireless Charging Station
It is compatible with iPhone 13. It is the best fastest wireless charging which is 2X faster. The premium design has LED indicators and has a non-slip pad for simple and convenient charging. The advanced safety has multi-protect options that ensure temperature control, which protects it from overheating and has surge protection. Another essential feature has short circuit prevention.
All this comes with a power port, 3 feet of the micro USB cable, and a warranty card. It gives you the best and fastest results you ever notice.
Order Anker Wireless Charging Pad
2: Belkin Boost Up Wireless Charging Pad – Apple: Under 100
It is compatible with iPhone 13 and many other Android phones. The 15 W Qi wireless charging pad on a flat surface. The matte surface grips it very well for the device. The charges effectively through most of the case covers. The embossed ring present on it shows the charging area, and it includes the adapter with a hardwired cable.
This wireless charger gives you the fastest charging, and it gives you all the safety to the user and to the Device you are charging by the Temperature control and a lot more.
3: Mophie Wireless Charger
This wireless charger is compatible with iPhone 13 series, supported by the Mophie case cover. In addition, the wireless power and other QI-enabled devices.
The magnets align the case for the charging, and the wireless charger's base gives the best charging every time. Moreover, it is light in weight and easy to carry and use whenever needed, and safe to use.
4: Samsung Wireless Charging Pad
It is compatible with Apple phones and Android phones, and other Qi-compatible devices. It is portable and has a very eye-catching look with ease in use during the charging also.
The Qi is certified by the WPC, which supports wireless charging on the entire Device. In addition, the package includes a wireless charging stand, a fast charge wall charger, and a user manual with a warranty card.
Check Samsung Charger for iPhone on Amazon.
5: Samsung Charging Station
This is the best Wireless charger compatible with iPhone 13 and other all models, and all Android mobiles. It can charge two devices at the same time. The Qi is certified by the WPC, and it is a built-in pass-through USB charge port.
The iPhone Qi charger is portable, easy to use and handle, and safe in use and the base of the charger is smooth that will not damage your phones, and it also controls the temperature of the charging device.
Check Samsung QI Charger Price on Amazon
6: Yootech Base Station for Charging
The Yootech is an innovative wireless charger that allows you to charge your entire Qi device, and it is portable to use. It charges wireless, and it is compatible with all Qi receivers.
In addition, it is compatible with iPhone SE 2020, iPhone 11 Pro Max, iPhone X, iPhone 8, iPhone 8 Plus, and other iPhone models and Android devices.
Check Yootech Charging Pad Price on Amazon
7: Woodpuck Wooden Wireless Charger
It has a distinctive look compatible with iPhone 13 and other iPhone models and the Android series. It gives you the casual look of bamboo, which fits the surroundings perfectly. The solid and sturdy body and the wireless charging are built-in. Moreover, the woodPuck hides your micro USB pocket and makes the Qi technology more discreet.
It prevents the device from overheating and gives signal alerts in inefficient placement. It is easy to use and portable and safe for your device. It is a fantastic Qi charger Apple.
Wooden Pad Charging pad on Amazon
8: Tylt Wireless Charging Stand for iPhone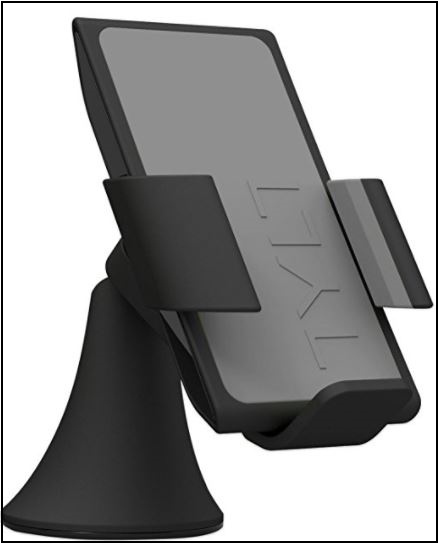 It offers you 1 Amp charging for all the Qi-compatible devices. The microgel suction at its surface stuck to any solid face. It can charge two devices at the same time. You even don't need to remove the case and cover.
It has fully adjustable for any viewing angle, so you can enjoy whatever you like during the charge. It is compatible with iPhone 13, and It protects your device from overheating and gives you the best and fast results.
9: iOttie: iPhone Wireless Charger under 50
The wireless portable Qi wireless car charger is compatible with iPhone 13, and other Android devices, which are Qi-certified. This Qi wireless car charger gives you a one-touch look with mounting systems that look at your device with a holder. It also gives you a micro USB charging cable and a dashboard pad. Moreover, it controls the temperature of the charging device and gives you the best and fast results.
Your iPhone is running iOS 15 and having a problem with Heating while Charging. Fix iOS 15 battery life issues.
Also Buy:-
Above all are verified best wireless charging pads for iPhone. Select your choice and Share with your Friends these Best Qi Wireless Chargers for iPhone 13 or old iPhone models.