🗓️
July 21, 2023
By ✍️
Jaysukh patel
We have seen many users switching from the Mail app to the official Gmail app due to the lack of restrictions and incomplete features like Attaching photos to email or sending an email with large file attachments while composing new Mail compared to plain HTML embedded or Text. By the way, through the Apple mail app, but after iOS, the mail app becomes much more useful than ever before because of possible of adding attachments to Mail on Apple native mail App.
So today, here I'll teach you how to add a file in iPhone mail. Learn a step-by-step guide to sending an email with attachments with an Apple iOS device.
Note: you can only add a file in the mail attachment from the iCloud drive; now, the iCloud drive is a default app on your device's home screen. Now, iCloud Drive switches to the new Files app in iOS.
Apple's mail app is a common app for checking out all mail services (Gmail, iCloud Mail, Third Party mail from your domain)
Steps for Add Attachment to Mail for iPhone, iPad, iPod Touch
Step 1: Launch the Mail app on your iPhone.
Step 2: Choose accounts; Select, which mail service wants you to use. Here for iCloud.
Step 3: Tap on compose mail from beneath the screen. Touch and Hold on Black space in your Mail Body area. and see the option, for Attach File by swipe option. In Addition, we can also add Scan Document, Insert Drawing [Signature].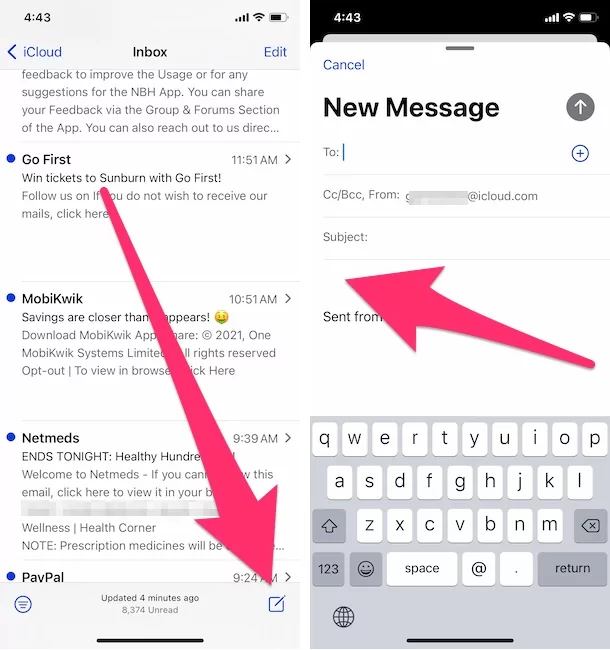 New Feature – draw in the body of the email

Step 4: Now, you can send a file attachment in the subject.
Step 5: Tap there and hold for a second until you see an option to add an image/ video or change text style and size. Scroll to the right to tap on the arrow icon on the pop-up option.
Step 6: Next, Tap on Add Attachment to choose/ Browse the desired file, Weight to upload the file to Mail.
Step 7: Once, you're done!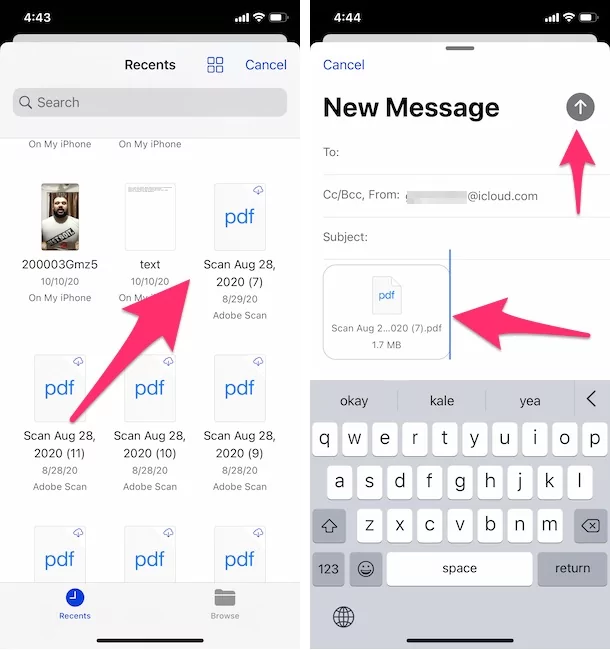 You can email an attachment to the Mail app on your iPhone, iPad, or iPod Touch.
Apple didn't say how much size file you can send/ upload in Mail like Gmail has a maximum of 25MB.
Don't Miss – Fix iOS Mail App issues
Thanks, Apple, for giving such an improved and very-needed update in the Mail App to sending/Add attachments in Mail from iOS devices iPhone, iPad Pro, and all iPads.)