Last Updated on Nov 10, 2020
Usually, most of the users think that using Volume buttons they are controlling the ringer volume of iPhone, in reality, it is not true. Instead, with Volume buttons, they are controlling System Volume of iPhone XS Max/XS/XR. Due to this unknown change sometime we missed important calls. This change was made with the iOS 11 version.
we are happy to help you, submit this Form, if your solution is not covered in this article.
So to turn up the ringer volume in iPhone XS Max/XS/XR you have to follow few steps mentioned below and then only you can turn up the ringer volume in real.
Alternatively, you can find and set boosted sound ring on your iPhone using these free apps to download iPhone ringtone free.
We Define what to do?
iPhone ringtone is silent or play too low.
Step #1: Go to the "Settings" app.
Step #2: Select "Sounds & Haptics".
Step #3: Lastly, drag the slider to the right side under the Ringer & Alerts section and turn up ringer on iPhone XS Max/XS/XR.
However in some situation, if you want to lower down the ringer in iPhone XS Max then follow the same above steps and drag the slider towards left.
---
How to adjust ringer volume in iPhone XS Max/XS/XR with volume buttons
Alternatively, there is one more quick way to increase ringer/ringtone volume on iPhone XS Max/XS/XR. That is you can also control the ringer volume using the Volume buttons. But only when if you enable the Change with Buttons, you can manage the ringer volume only when your iPhone is not playing any audio, else the Volume button will control the System Audio.
To set your Volume buttons to control your iPhone XS Max/XS/XR ringer then follow the steps,
Step #1: Launch "Settings" app.
Step #2: Tap "Sounds & Haptics".
Step #3: Toggle on the "Change with Buttons".
From now on, you can control the ringer volume in iPhone right from the Volume buttons only if any other audio is not playing on your device.
---
A ringtone is turn off or not playing
Check the side mute/unmute switch, If the orange mark on switch appears that means your iPhone is mute and switch is on position.
Keep it off, to get ringtone sound for incoming ringtone call or message alert.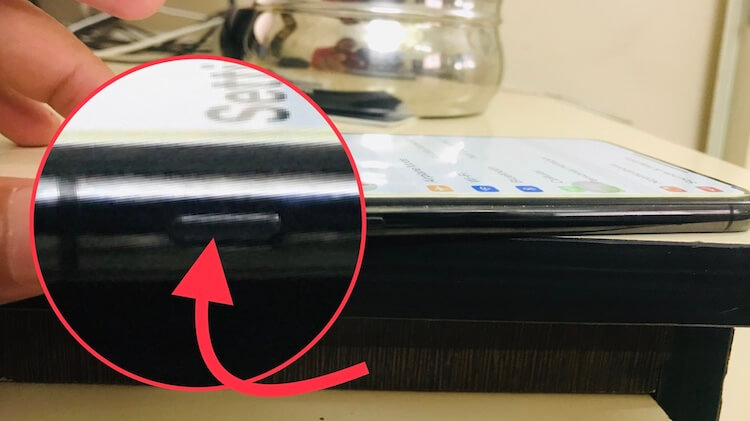 Having a big issue, then you can restore your device to factory settings or get free help from apple service nearby you. Book appointment to get fix hardware issue or software problems that you can't figure out.
Spread this help with your friends via social account. if we really help to you. Also follow us on:Facebook, Twitter or Google Plus.