🗓️
November 28, 2023
By ✍️
Jaysukh patel
iTunes is the only single interface for all Apple fans to move any data. That works for all Apple devices and Your Desktop or Mac. Some of them face serious problems like iTunes crashing while open, iPhones won't connect, not showing up in iTunes, and taking too long to detect. So, millions of people are moved to third-party software or Tools But do not always use them. You must have to fix this problem in alternate ways.
Here I identify common problems and mistakes that we should repair first, then balm to apple. Otherwise, all the things are beautiful for you.
Steps for iPhone not showing up in iTunes: During iOS Upgrade
Solution 1: Update iTunes
Install iTunes version should be Up to date with the latest version. Check on Mac iTunes > Check for Updates or on Windows Help > Check for Updates.
Solution 2: Unlock Device & Trust
First, unlock your device screen using Touch ID or Password and Accept trust on a connected system, Tap on Accept from Verification popup on iDevice.
Solution 3: Check your Lightning Cable
Check the USB cable working, Connect Another device, or Try with another USB lightning cable.
Solution 4: Restart your Both the Devices
To Force Reboot iPhone 8 and iPhone 8 Plus or later –
Press and Quickly Release Volume Up button,
Press and Quickly Release the Volume Down Button,
Press and Hold the Side Button until you see the Apple logo on the Screen.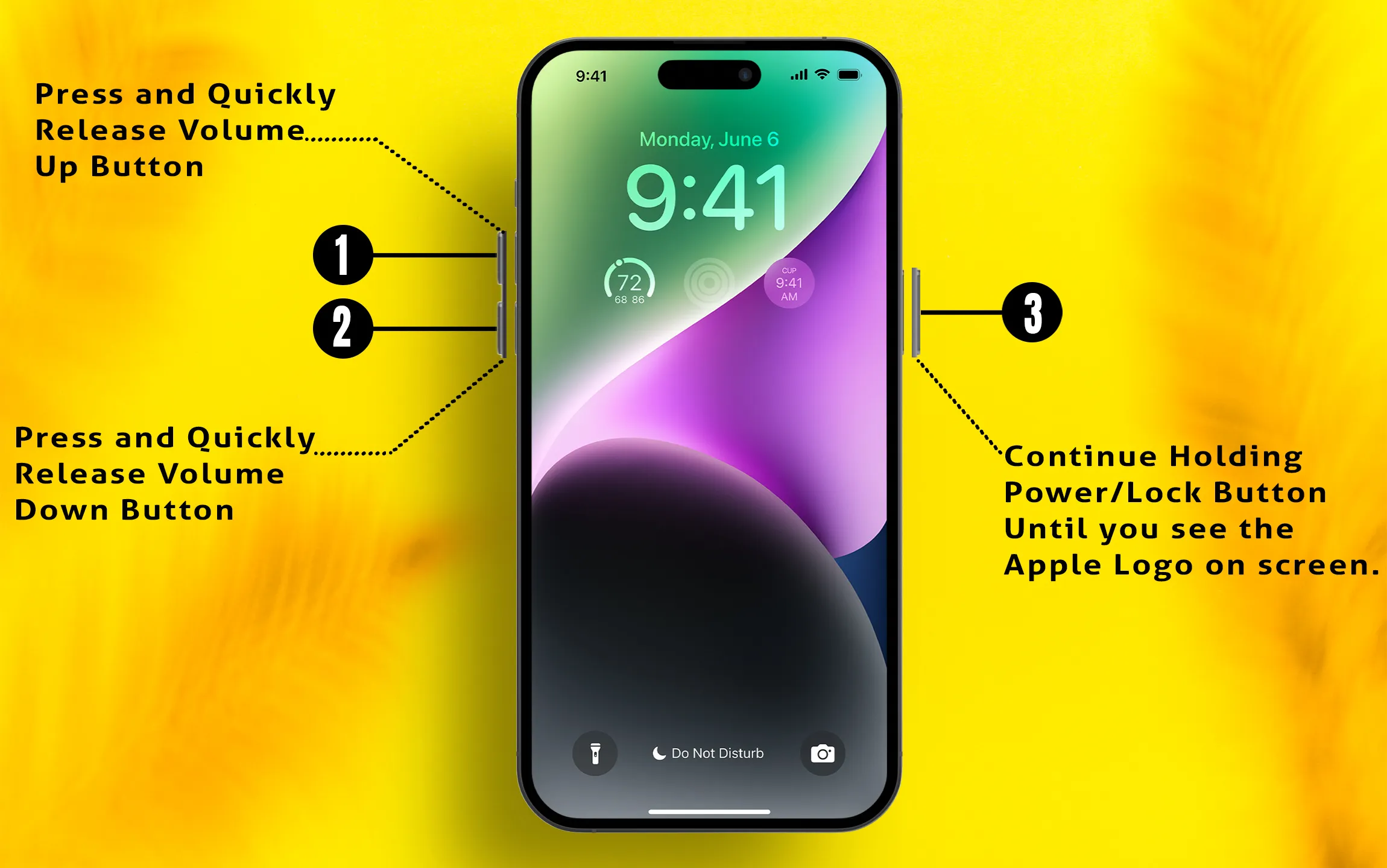 Restart (Press and hold the Sleep/ Wake button until you show the Apple logo) or Force Restart (Press and Hold the Sleep/ Wake + Home button until you show the Apple logo). Force Restart (Press and Hold Sleep/ Wake + Volume down button) has also been changed to Mac/ PC and iDevice
To Start the iPhone, press the Side button again until the Startup Apple logo is on the screen.
Solution 4: Apple Support
Repeating the same problem in the future, again and again, contact Apple support in-store.
Solution 5: Windows PC
Check Apple mobile device Driver installed on the system. Find "Device Manager" from the Bottom box, Under Universal Serial Bus controller > Apple Mobile Device USB Driver. If you found a down arrow there, first update the mobile device Driver manually.
Solution 6: Check USB Driver on Mac:
Go to Apple Logo on Mac, Press-Hold on the Option Key from the keyboard & Click on Apple Logo. or (Use Spotlight Search and Find the System Information)
The first option in the Menu bar is "System Information…" above system preferences. Click on it.
Select "USB" from the side pane, Under the USB device, Tree check iPhone shows in the tree. If not, then contact apple support.
Solution 7: Check and Update Driver on Windows PC or Laptop: Window
Here's a Video Tutorial on How to do that.
More troubleshooting and help will be updated here on iPhone not showing up in iTunes while connecting over USB.