Last Updated on Aug 3, 2023
Are you hunting for a way to Add/upload your Instagram Stories with location? Then, here you're perfect. Instagram launched a new feature to its Instagram Stories called ''Geostickers''. It works on location-based and very simple to use after shooting your Instagram Stories on Apple iPhone and before sharing with your followers, you can add Geostickers, as well as colorful text and pencil to draw the overlay on video or picture. Try the following steps and be master to use Geostickers in Instagram Stories on iPhone.
Keep remember: You must have iPhone location service turned on. To access your location when you are exploring Geostickers.
Here Complete Steps to Use Geostickers in Instagram Stories on iPhone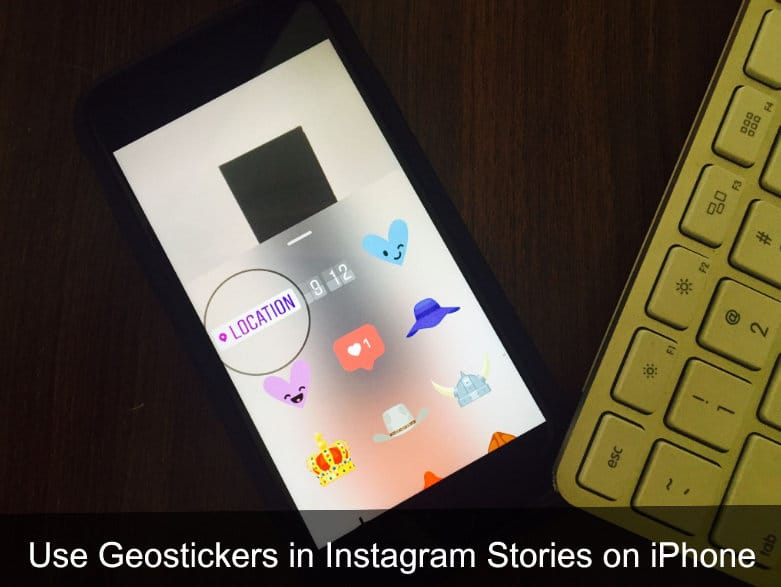 Step 1. Launch Instagram App from your iPhone Home screen.
Step 2. Navigate Home icon on the bottom navigation bar and Tap on Your Storey tab appear on the left-upper side on the screen.
Step 3. Now tap on the Recording button to get started video after shooting that.
Step 4. Tap on a smiley emoji square icon, for more information you can see our given picture.
Step 5. Select location sticker, you can adjust it anywhere by moving your finger on the screen. (to add a specific location, you can use a search bar to find a famous location around the world.) we can use more Tags like Poll, Hashtag, Questions, Countdown, and More.
Step 6. If you want to add text and other stickers, then you can be added as you like.
In the end, tap on the arrow icon to share your Instagram Stories to your followers and connected friends.
There is not any limitation to add Geostickers so that you can add as many stickers as you want. To make your Insta Stories much impressive, you can adjust stickers size, placements, and combine and pair with using other creative fancy tools.
For example, no matter where you are in New York, you will see Neighborhood and landmarks. As per the Instagram site, still, only three cities have Geostickers including New York (United States of America), Jakarta (Indonesia), Sao Paulo (Brazil), and recently added Stickers for Japan and Korea help celebrate graduation, back to school and cherry blossom season.
Okay, Enjoy Friends, by a similar way new Instagram Stickers pack, Instagram Emojis daily, and make your Instagram live Video and Stories more attractive.
Bottom line –
The Geostickers is to be synced with a location page. Therefore, people who are watching your stories can tap on that sticker to see the location screen. Don't worry; your stories won't show up on the location page itself.
You might don't know how to Save Instagram Photos into camera roll to see offline and share with your Whatsapp, Facebook, and Snapchat followers and friends.
Hey Instagrammer, what other features you most like on the iOS photo-sharing Instagram app. Thanks for reading us on to use iPhone Instagram Geostickers.
Get daily new tips on howtoisolve.com to walking with new features of social networks. You also find us on Facebook and Twitter.