Last Updated on Jul 12, 2023
The speakers of the iPhone are capable and adequate to shake your workspace, but it can't be done without the help of iPhone Volume Booster tools for your genius Apple smartphone running with the latest iOS. Now it's time to get the most out of your iPhone speaker with more bass, increased volume, and clear sound quality on the iPhone.
Note that if you feel distortion while playing music loudly, turn the volume down, or it will harm the iPhone speaker. Also, we can't guarantee you that playing songs with high bass and high volume speakers will be safe; it may ruin. So Download and install these iPhone Volume Booster Application programs carefully from Apple App Store and with precautions.
Best Apps That Can Boost your iPhone Volume
1: Bass Booster Volume Boost EQ
Bass Booster is an all-in-one music player app with full control to improve sound quality. It works when you stream, download from the cloud, or listen to the radio. It allows you to directly access your iTunes library. You may download from your cloud storage, Wi-Fi transfer, or files on your iPhone.
It automatically organizes your music, lets you create playlists, and save favorites. It is a full-featured music player with AirPlay, Sleep-Timer, Shuffle, and more.
Pros
Powerful bass booster
10-band equalizer with over 20 presets
2: Louder Volume Booster
Louder Volume Booster easily increases the volume of your audio and video files. You no longer need to use low-quality audio and can adjust the bass volume. It boosts the volume of your files up to 1000%. The app is designed to amplify the sound of low-level audio files. It requires you to pay a small amount to use it fully.
Pros
Produces louder sound
Maintains sound quality
3: Volume Booster – Equalizer FX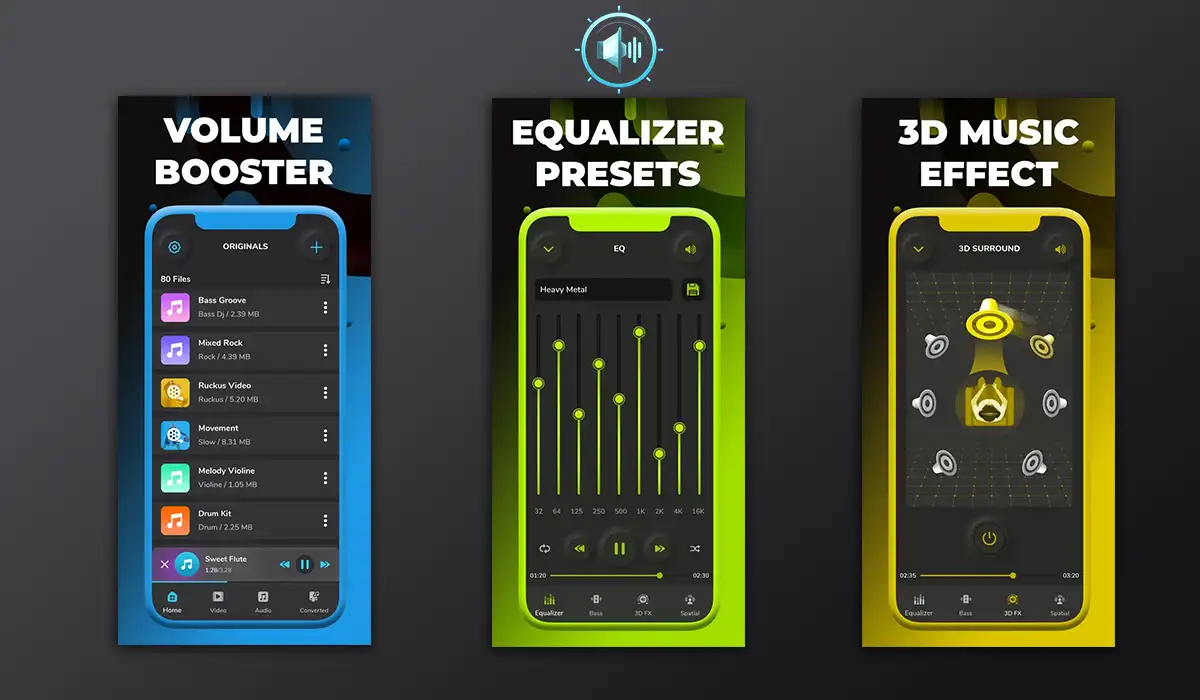 Volume Booster improves your music with a pro 10-band equalizer and powerful bass volume booster. It lets you adjust sound effect levels and frequency and improve the sound quality with bass boost, virtualizer, and equalizer. It has an equalizer FX with a rich sound effect system, 10-band equalizer, and customizable presets.
It works offline and has a 3D surround system with 8D effects. Customize the sound quality of music tracks from your iPhone/iPad/iPod Touch music library. Also, import music from the Files app and iTunes music library using a shared folder.
Pros
Amp Audio FX + Bass
Equalizer + Volume Booster
4: Equalizer+ Music amp & Podcast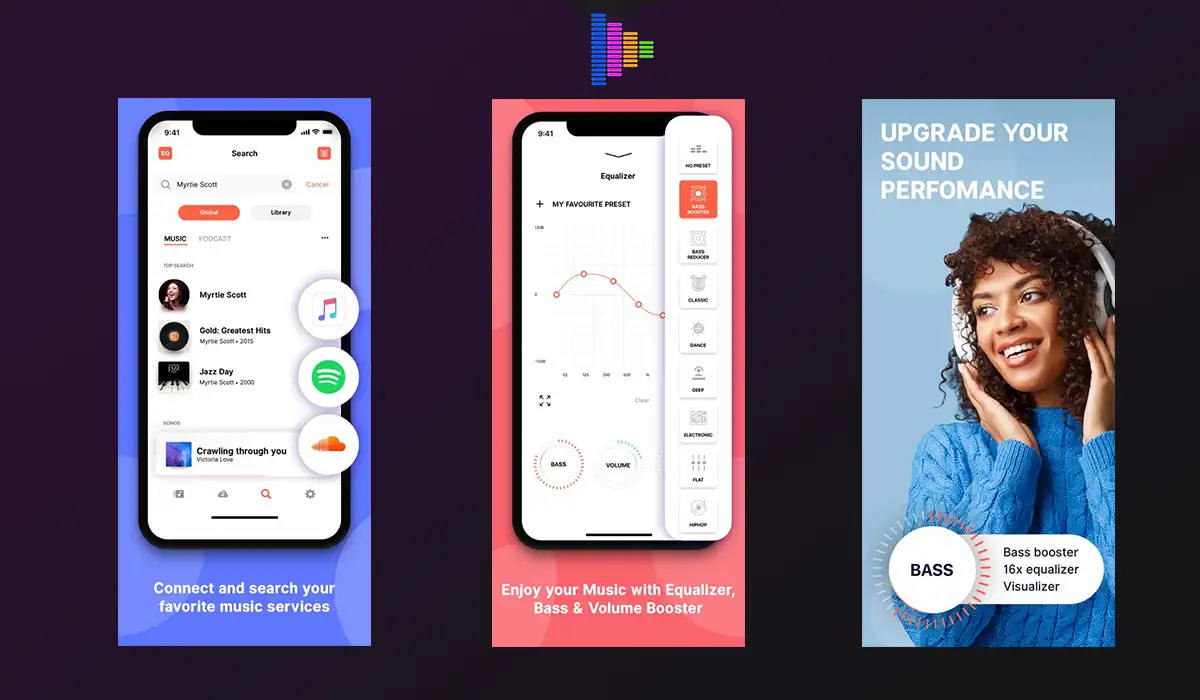 The Equalizer+ works on iPhone as a volume booster to control Bass, Volume, and other music acoustics. So if you are looking for the best volume booster apps for iPhone XR & earlier, the Equalizer+ would help you do it.
Once you install this volume booster app on your iPhone, you can access all the audio files and manage to play them much louder than the default sound. It's time to customize your iPhone music with the volume booster app for iPhone.
Pros:
Delivers better audio quality.
It can also be used to control car music.
You may also play music in the background and access the app in the background.
5: Boom: Bass Booster & Equalizer
Boom bass booster & equalizer app for iPhones redefines your way of music listening with a bass booster, customizable 16-bit equalizer, and handcrafted presets. It also offers a 3D surround sound to let you feel your tunes on headphones. Access multiple media libraries, stream 40K radio stations and podcasts, and get support for files and car play.
Pros:
TIDAL with Boom
Beautiful, user-friendly interface
You guys, please share with us what iPhone volume booster you liked most.
Do you know or have recently used any tool to make your iPhone volume louder? Then tell me in the comments. Your single sentence will become helpful to our other readers like you!!
Thanks a lot.