If you are a developer, then you will need to know how to download the MacOS beta on Mac. The Beta version for development is made available before it is publicly made available. The developers can take advantage of the newest features of that update before releasing it worldwide. The developers can modify their apps or different platforms so that can correctly work on the new macOS version.
Users must have a developer account to download the macOS developer Beta beta profile. A unique developer ID is used to identify them. Before installing beta software on MacBook pro or, you must take backup.
Attempting to download and install the software update on MacBook Air could make your device unstable, and it may consider out of warranty.
System Requirements:
The beta version would be available to download on your mac only if your mac is running on MacOS X 10.8 or a later version. See the full list of MacOS Ventura Compatibility list
4 Easy Steps to download macOS 13 Ventura Developer beta 5 on your Mac or MacBook Pro, or MacBook Air
Note: First take backup using Time Machine,
Go to the Apple Menu
> System Preferences
> Time Machine
> Turn Time Machine Slide ON
> Select Backup disk
For saving the backup before start Upgrade macOS.
Step 1: First off, you need to download the macOS Developer Beta from the Apple Developer download page after you log in to your account. or Download from here without a developer account.
Get macOS Ventura Profile Without a Developer account,

Don't have a developer account and want to install macOS Ventura [134kb file size], then Request you to download it from a third-party website or Get help from the forum to get macOS Ventura Profile and install it on your Mac. We can't share macOS profiles because of privacy reasons.
Step 2: Now, click on that downloaded file and follow the pop-ups to install the macOS developer beta access Utility.
Package file [.pkg] will be download and saved on the local disk. Run the installer and start downloading the setup file. If this package gives an error white, we download MacOS. Restart Mac, Open, and Check-in Mac App Store.
Step 3: After installation gets finished, it will be presented with macOS beta in the Mac App Store. There hit the Download button to start the installation of the beta.
Step 4: Now, whenever new developer betas will be available. It will show a notification in the Software update under Mac's System Preferences.
New macOS Ventura Setup file size if 12.5 GBs. So keep enough space on Mac before the download start.
Setup Popup will appear on your screen; otherwise, find the setup file from Finder > Applications folder or from launchpad.
Start Installation,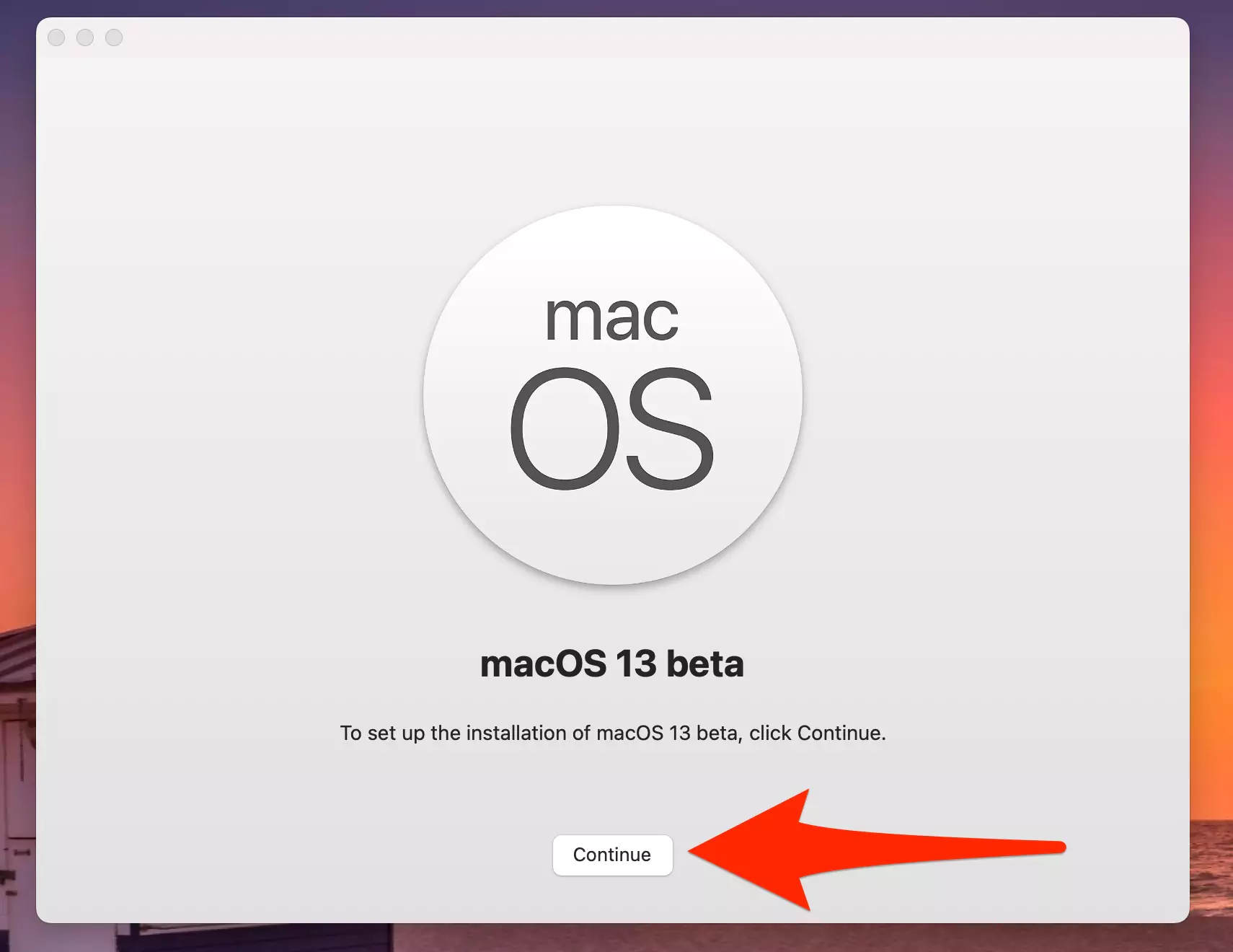 Additionally, if you find any bugs, you can report them on the Apple Bug Reporter on the developer webpage. Moreover, if you have some queries in your mind, then you can get some information from the Apple Developer Forums.
Download and Install macOS Ventura Developer Beta Without Developer Account
Open Safari Browser, Go to

https://betaprofiles.com/

, and find the macOS 13 Beta profile. Click on the install button.
Download and install the macOS Ventura profile on your Mac. and Download the macOS Ventura setup file. and follow the on-screen options.
This developer's macOS 13 Beta is unstable. You can remove or Downgrade macOS Big Sur.