🗓️
March 28, 2023
By ✍️
Jaysukh patel
Unlike iPhone, iTunes is also causing multiple errors like iTunes Error 0xE80000A When Connecting iPhone on Windows 11. This error is commonly faced and fixed by dozens of people till now. Due to this error, iTunes won't detect the iPhone, and you won't be able to transfer files from iPhone to the computer or Mac without any Thir-Party Softwares.
If you find out troubleshoot helpful then let us know in comments, it will be very grateful of you. Moreover, you can contact us if you have any query regarding iTunes or iPhone.
Troubleshooting tips on iTunes Error 0xe80000a on iPhone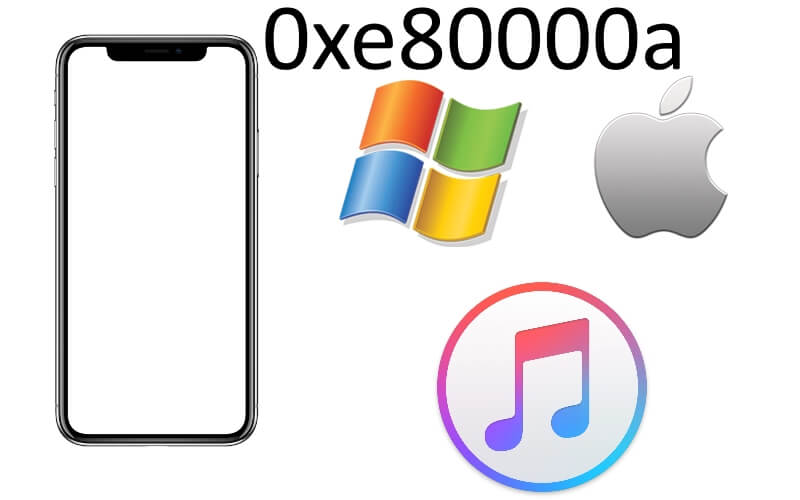 ---
Fix 1: Update your PC
Since the problem is with iTunes that is installed in your computer, begin troubleshooting by updating the computer to the latest version. There are different options to fix through which you can update your Windows PC such as visit the Microsoft Official Website and check if your computer is eligible for an update or not. Or else you can update the Windows from the "Update & Security" section located in the Settings.
---
Fix 2: Disable Security Software on your PC
If you have installed security software to prevent malware or corrupt files from your PC, then it might be possible that the security software isn't allowing iTunes to transfer files and showing iTunes error 0xe80000a on iPhone. For now, try to disable security, and if you are lucky, the issue will get resolved by this action. There is not a common method to turn off security software, so check out the guide of that particular software.
---
Fix 3: Reinstall iTunes
Many people reported that after reinstalling iTunes in the computer, the iTunes Error 0xe80000a on iPhone disappeared. So recommend to try in your PC and get fixed. Once you remove the iTunes from the computer, visit the Apple's Website and download and install the iTunes in your PC.
In case iTunes won't install in the computer then choose Run as administrator, and still, iTunes won't install in windows then follow the steps,
Step #1: Launch the "Run" command by pressing Windows+R.
Step #2: Enter command %programfiles% in Run window and hit "OK".
Step #3: Now, locate the folders namely iTunes, Bonjour & iPod and Delete them.
Step #4: Next, go to the "Common Files" folder in the same window.
Step #5: Click on the "Apple" folder.
Step #6: Remove the folders Apple Application Support, CoreFP, and Mobile Device Support if they exist.
Step #7: Skip to step 13 if your computer is running on 32-bit Windows. If your PC is on a 64-bit architecture, then continue to step next.
Step #8: Open the "Program Files" from the Local Disk (C).
Step #9: Again delete the iPod, Bonjour and iTunes folders.
Step #10: Click on the "Common Files" folder.
Step #11: Open "Apple" folder.
Step #12: Find the Mobile Device Support, CoreFP, and Apple Application Support and delete them.
Step #13: Launch the "Recycle Bin" and right-click and select "Empty Recycle Bin".
---
Fix 4: Update iPhone
If there is any problem with the Windows computer then in the last solution it should get fixed. I assume your issue is not fixed yet, as you have to read this trick. So let's try to fix iTunes Error 0xe80000a on iPhone by updating iPhone.
Step #1: Navigate to "Settings" app in iPhone.
Step #2: Tap "General".
Step #3: Scroll down on a screen to the bottom and tap "Software Update".
Step #4: Wait for a second, if an update is available it will show you to "Download and Install".
---
Fix 5: Contact Apple Support
The last option is to take help from Apple technical team, which will positively resolve your issue. So don't hesitate, contact them as soon as possible.