Last Updated on Jul 28, 2023
Does your Safari browser crash, get stuck while surfing, and take a lot of time to launch and search for the content you are looking for online? If your answer to any or all of these questions is yes, then it is high time you update the Safari web browser on your MacBook. With the launch of new software updates, and improved and more intuitive operating systems by Apple, some of the older applications installed on your computer are not supported by the newer operating systems resulting in the app being incompatible. Therefore, it is best to keep checking for available app updates after upgrading to the latest operating system.
Besides the older version of the Safari browser being unsupportive, one might also want to update their browser to use the exciting and new features included in each app update that enhance the user experience by ten folds. We must keep the applications up to date as Apple's team of expert developers continuously diagnoses and looks for the flaws or cracks in the app's security system and fixes them in future updates. This diagnosis helps safeguard the user's privacy from potential cyber breaches and hackers. This article will clear your doubts and dilemmas about how to update Safari on Mac and install them.
If you are uncomfortable with Safari on Mac, Use these Best Browsers for Mac.
How To Update The Safari Browser on Macs With Different Operating Systems
Since we have discussed the importance of updating the Safari web browser on your MacBook, let us take a closer and more profound look at how to update Safari on Mac via different methods and procedures. We will consider the methods of updating the Safari browser in Macs running on macOS Sonoma, Ventura, macOS Mojave to macOS Monterey, and earlier.
How to Update Safari on Macs with macOS Ventura
The process of updating or upgrading the Safari web browser on recent macOS is similar to that of older macOS with some minor differences. Since Safari is a default system application developed by Apple, one can easily update it by downloading the latest software updates on their MacBooks. Please go through the detailed process in this section to learn how to check for Safari updates on Mac and download them.
1→ The foremost step you must consider is clicking on the Apple menu at the top of the screen.
2→. Now select the "system settings" action in the menu that drops down.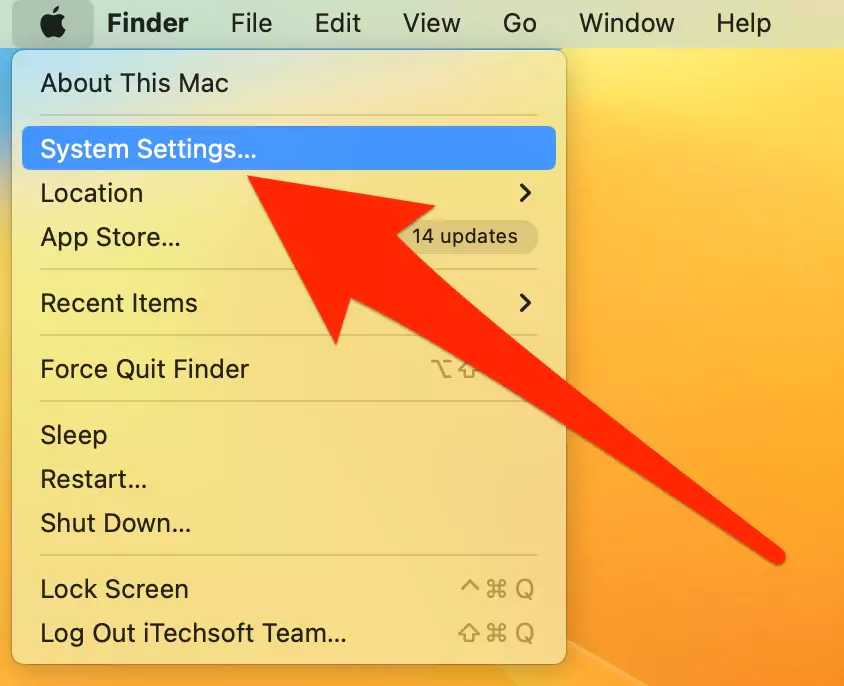 3→. Head to the "General" tab and open the "Software Update" tab.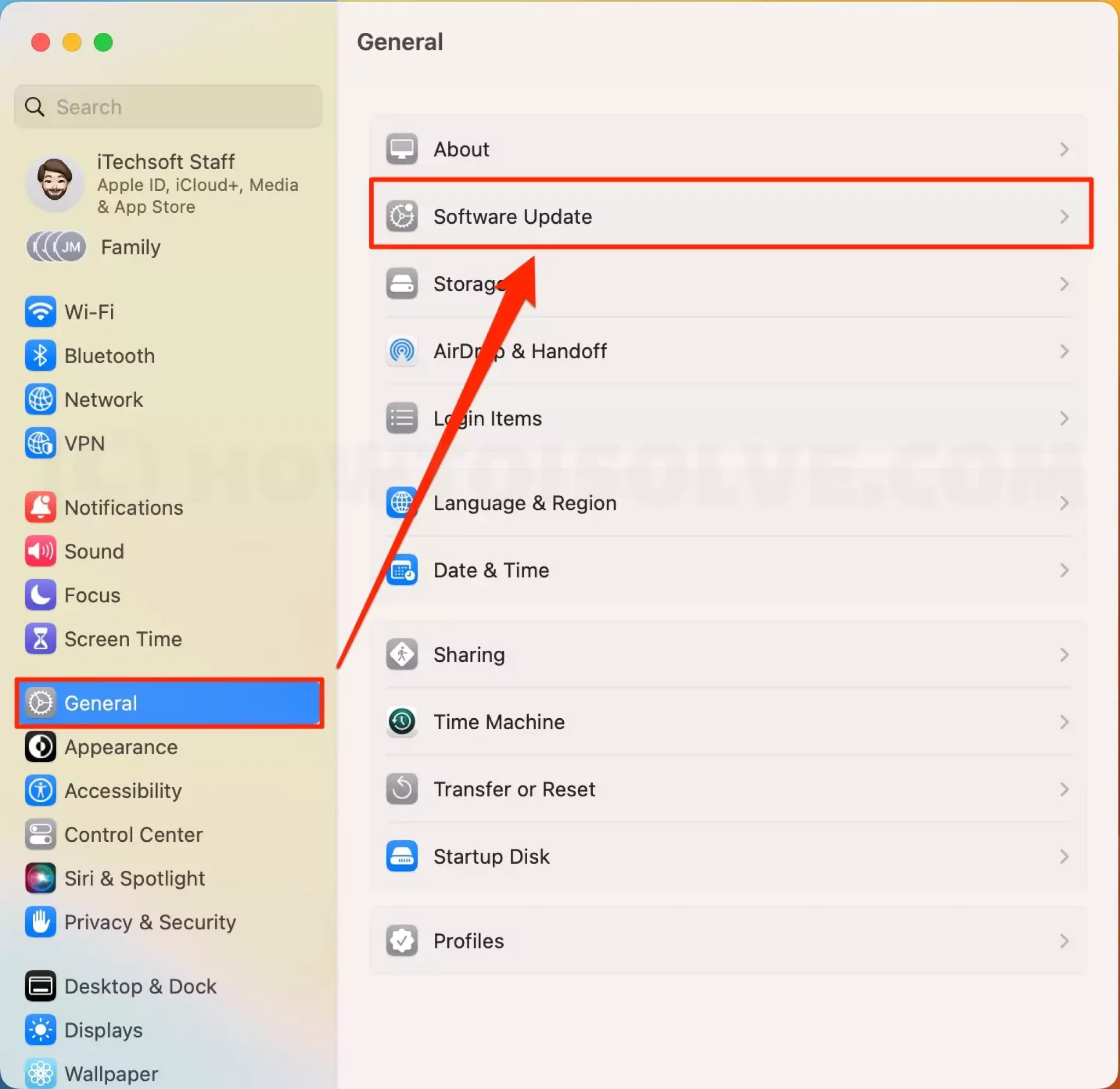 4→. Following that, tap on the "check for updates" button. (do you need to Delete old Downloaded macOS? & Re-download the latest macOS Version)
5→. If you see an available update, download and install it on your MacBook. Also, Enable Automatic updates under the (I) button next to Automatic Updates.
Now that you have installed the software update, the Safari app will also update the latest available version during the software update process. If you are not getting new Updates, Fix macOS Update Not Showing Up on Mac. and sometimes you are stuck on macOS Checking for Updates.
How to Update Safari on Macs with macOS Mojave to macOS Monterey
Suppose you have a MacBook that runs on macOS Mojave or any other macOS up to macOS Monterey, and you are served with a prompt saying, "Safari is out of date" while trying to open a website. In that case, you can check and install any available software updates for your MacBook. By updating your Mac's software, all the system applications, including the Safari web browser, will also get updated and fix this issue. The process below explains how to update Safari on Mac Mini and other Macs with macOS Mojave and later.
1→. Use the touchpad or mouse to click on the Apple menu and select system preferences in the drop-down menu.
2→ After that, go to the "Software Update" tab and allow your Mac to search for the updates.
3→. Then, click on the "Upgrade Now" button if a system update is available.
4→. Give your device some time to download and install the updates and restart when prompted.
After upgrading to the latest software update, the Safari browser will also get updated. If you don't want to manually scan for updates and download them on your MacBook, you can check the "Automatically keep my Mac up to date" option in the software update window. Once this option is enabled, your Mac will automatically look for and occasionally download the latest software and app updates.
How to update Safari on macOS High Sierra or Earlier
Suppose you have an old MacBook that runs on macOS High Sierra or earlier operating system versions, and you are looking for ways to update Safari on an old Mac. In that case, you should no longer fret about it, as updating Safari or any other app is straightforward in macOS High Sierra and any other earlier version of the macOS and can be done by simply upgrading to the latest macOS version. You can take the help of the following procedure for updating Safari in macOS High Sierra and earlier.
1→. First, navigate to the App Store of your MacBook.
2→. Now tap on the "Updates" section in the App Store.
3→. Then, download the latest available macOS update on your computer.
4→. Fill in your Apple ID login information when asked and hit enter.
5→ After downloading the update, go to your Mac's "Applications" folder.
6→. Please search for the update file that you downloaded and launch it.
7→. Click on continue in the pop-up window and check the "I accept the Terms and Conditions of the Software" option.
8→. Choose the location or directory where you want to install the update and hit the install button.
9→. Finally, click the restart button when the system prompts and allow the computer to restart itself. The system or your computer might restart several times, so please be patient.
Now that you have upgraded your Mac's operating system, all the system apps like Safari will automatically get updated in macOS High Sierra and earlier macOS versions.
Keeping your applications up to date, especially browsers like Safari, helps you efficiently and effectively use your time and resources. Almost all of the methods for updating the Safari browser on MacBooks involve the users updating to the newest or latest version of the respective operating system. Still, suppose you don't see any available software updates in the "software update" window. In that case, you can visit the App Store and check if any updates are available for the desired application (Safari, in this case) and download it from there. 
Suppose you download and install the software update and face some issues; you can quickly revert to the previous version by referring to our article on how to revert Safari update on Mac.