🗓️
September 30, 2023
By ✍️
Jaysukh patel
Nowadays FaceTime is receiving more attention after Apple has announced group FaceTime in iOS and iPadOS. Group FaceTime allows you to connect with 32 people at once which is more than expected. It's the easiest way to connect with your friends, family, and colleagues. Most common problems on FaceTime: "FaceTime Waiting For Activation", You "Can't Make a call" or start call then "FaceTime Unavailable" or "FaceTime Failed" on Video or Audio call. Also, check out if you are in a problem with FaceTime audio issues on iPad and iPhone.
But few bugs are becoming big issues to FaceTime users and after updating to iOS. FaceTime is not working after updating iPhone to iOS is the most common line which I have been observing since the latest iOS is released. Here's how you can fix FaceTime not working in iOS.
-: Jump Into this Article for fixes:-
---
→ Fix iMessage Waiting For Activation after iOS 17 Update
→ FaceTime Waiting For Activation after iOS 17 Update or Turning on
---
iOS FaceTime issues: Most Common Troubleshooting problems
Fix 1. FaceTime won't show in your Contact list: Activating Problems
Your Device's FaceTime app is showing the list of all contacts and past Video and Audio calls. But suddenly your partner's FaceTime Failed.
How to check your Partner's FaceTime-enabled on his/her device and say to enable if disabled.
Tap on (i) profile info icon to FaceTime contact list, if there is a FaceTime button and it's visible or clickable, that means you can start FaceTime video call or add in your FaceTime Group video call.
Image (i) + Tap on FaceTime
We can join and connect FaceTime via mobile number or Apple ID. Check and Enable it from Go to the "Settings" > "FaceTime" > "Turn on Toggle for FaceTime". (Wait for few minutes to activate FaceTime on Mobile will show FaceTime Waiting for Activation.. otherwise tap on "Use Your Apple ID For FaceTime".
Fix 2. Check Data Connection: FaceTime Unavailable
Are you not making and receiving FaceTime Calls?
However, if you aren't connected with the internet, FaceTime won't connect ever. Apart, if iPhone is connected to the internet, then poor connection might be a reason for FaceTime not working in iOS. To fix this, simply disconnect Wi-Fi from the connected network and re-join the network. Similarly, it applies to the cellular network.
Don't want to reboot or Restart your iPhone, Turn on Airplane mode from the control center. Open "control center" > "Tap and hold on network card" > "Tap on AirPlane icon" to turn off and On again.
FaceTime Enable on iPhone Settings: Settings app > FaceTime
Enable FaceTime from Mac's FaceTime Preference: FaceTime Preference > Preferences.
Set the Date & Time correctly: Go to the Settings > General > Date & Time.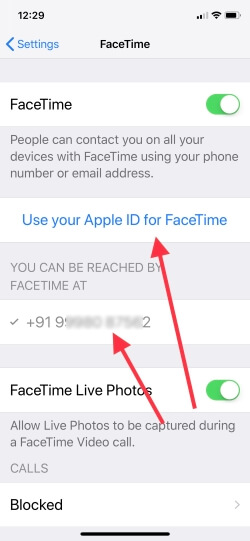 Fix 3. FaceTime isn't ringing or connecting on iOS
After too much wait FaceTime Screen saying: FaceTime Unavailable. Check FaceTime is enabled for Cellular Data.
Some users keep and use data limit usage for Cellular data. Turn off FaceTime use restriction for cellular data.
Go to "Settings app" > "Mobile Data" > Scroll Down and Find FaceTime "Enable FaceTime Toggle".
Fix 4: Restart iPhone or Hard Restart
However one of the best solutions to any problem and one of our prior options are.
Tip For iPhone XS Max, iPhone XS, XR, X, 8 Plus, and iPhone 8
Step 1: Press and quickly release Volume up key.
Step 2: Press and quickly release the Volume down key.
Step 3: Finally, press and hold the side key until you see the Apple logo on the screen. Press the side button to turn on the iPhone.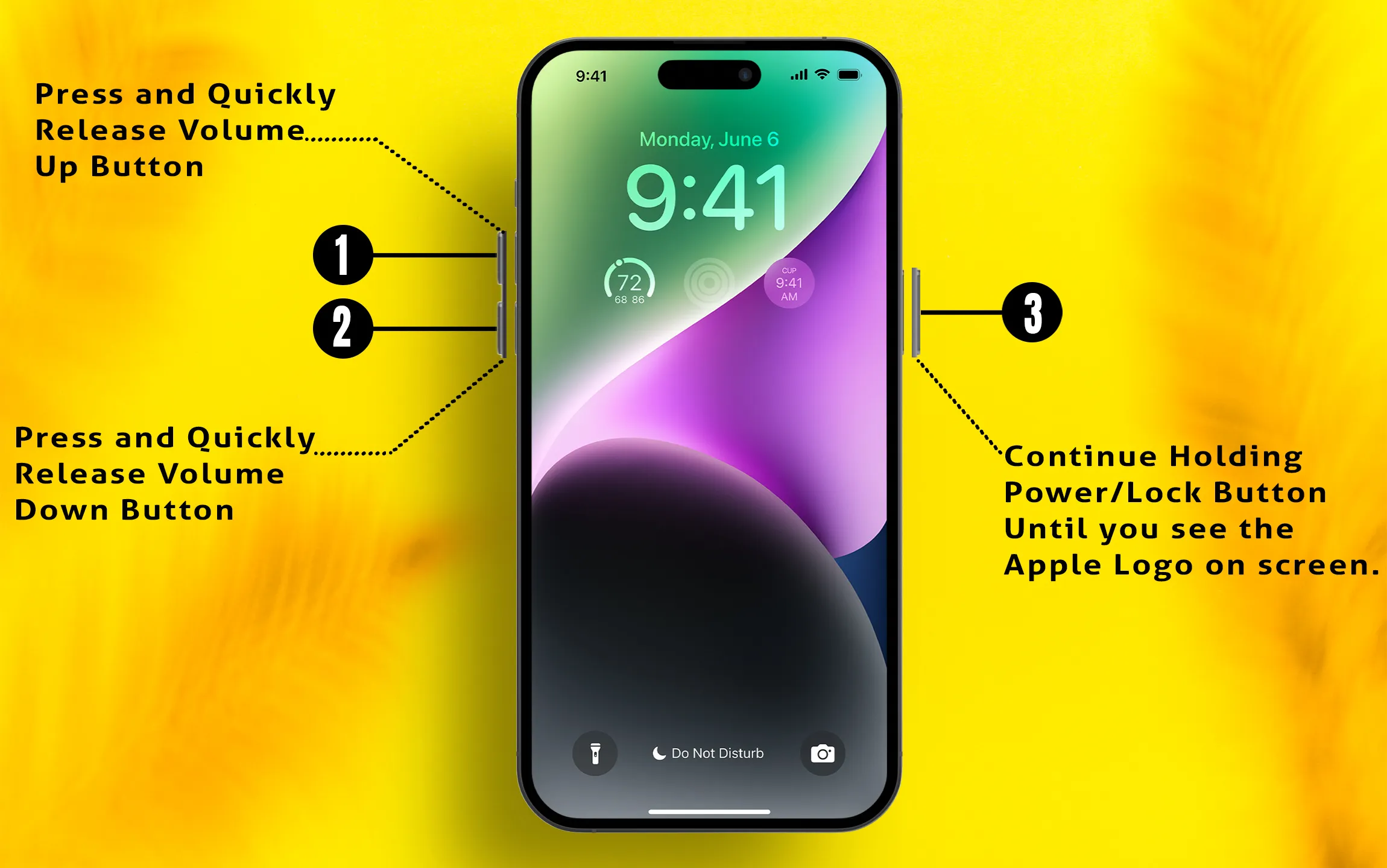 For iPhone 7/iPhone 7Plus
Step 1: Press and hold the volume down button and power button until you see the Apple logo on the screen.
Step 1: Press and hold the home button and power button together and release them when you see the Apple logo on the screen.

Fix 5: FaceTime Stuck on Connecting, Fails and Won't Open
iOS 15 is a faster and smoother OS than ever released yet from the previous version of iOS. FaceTime is Stuck on launch and in the background. Because of the following reasons,

Fix 5.1: FaceTime Won't Use Memoji and Anjimoji
Now we can use Different Face while we are Video Calling. Use Animoji and Memoji on FaceTime is a fun way to talk with our friends individually or In Up to 32 People as a Group video call.
Sorry for the iPhone users who have no True Depth camera, iPhone X only uses FaceTime memoji and Animoji. which use real-time face swape and Stickers on live video.
iPhone 8, 8 Plus, iPhone 7/7 Plus, iPhone 6S/6S Plus iPhone 6/6 Plus, iPhone 5S won't support FaceTime Mimoji.
Fix 6: FaceTime Keeps Crashing
Force Restart your device or Wait for the Next update.

Fix 7: Missing FaceTime App
FaceTime app is not showing on your iPhone Home screen or Spotlight Search
If the restriction is applied for FaceTime to use. Then you will not find the app on the home screen of the search result.
Turn off FaceTime Restrictions: Go to the "Settings" app > "General" > "Restriction" > Enable "FaceTime".
Also Reset Home screen layout, Nested Folder with removed and quickly you can find FaceTime with the app icon. "Settings" > "General" > "Reset Home Screen layout"
for Screen Time users, if Screen Time is set up and on
"Settings" app > "Screen Time" > "Content and Privacy Restriction" > "Allowed Apps" > Enable "FaceTime".
Fix 8: Make sure FaceTime is enabled
Accidently if you have disabled FaceTime or you forget to enable FaceTime, then also it will not work on your iPhone. To use FaceTime you need to enable it.
Step 1: Open "Settings" and tap "FaceTime".
Step 2: Toggle on "FaceTime".
Fix 9: Check a Blocked list
Verify the blocked list of FaceTime; it might happen we accidently add contacts on the block list.
Step 1: Launch "Settings" and Open "FaceTime".
Step 2: Tap "Blocked".
If you want to unblock that number, then click on Edit and tap the Red mark and unblock it.

Fix 10: Make sure you have signed in to FaceTime with the same Apple ID
Check in all your FaceTime accounts that you have signed in with the same Apple ID. To do so,
Step 1: Go to "Settings" and open "FaceTime".
Step 2: There you can check the Apple ID and correct it.

Fix 11: Check Date and Time
FaceTime requires the correct date and time otherwise it will show errors.
Step 1: Launch "Settings" and tap "General".
Fix 12: Check the Phone number
If you are waiting for someone's call and not receiving it, then you must verify numbers on both ends.
Step 1: Go to "Settings" and open "FaceTime".
Step 2: You will find an option like "You can be reached by FaceTime at".
Fix 13: Update iPhone
Group FaceTime is also a new feature for Apple. Probably it might be a reason they are lagging at some point, and facetime is not working on the iPhone. So we would suggest you check for the updates.
Step 1: Go to "Settings" and Tap "General".
Fix 14: FaceTime won't turn off
Unfortunately, we cannot force close the FaceTime app while a video is turned on. First, close the video call after that we can close the app from the App switcher screen.
Apart from the above problem, Still, FaceTime is great for the user experience, Use animoji or Memoji during FaceTime video call or Group Video Calls in iOS or later and MacOS.