There are many iOS users reporting its problem on Apple community about iMessage activation error after iOS 12 update. lots of users won't activate iMessage even after installed iOS 12 public beta successfully on iPhone X/8 Plus/ 7 Plus/6S Plus and iOS 12 compatible devices. So iMessage not Working with all-new iOS 12 with amazing features to use. You can diagnose the iMessage by some indicators and solve the problem "iMessage waiting for activation in iOS 12. When the message is sent through iMessage iPhone will show a blue bubble and if it is not then it shows a green bubble and it will cost you. Message app saying "Not Delivered" and "Force iMessage send as text Message" message status.
The very first step to check the problem with iOS 12 is you should check that the iMessage is not working with a particular contact and if yes then the problem might be on the other end. Or else it is not working with any of your contacts then the problem is in your iPhone.
we are happy to help you, submit this Form, if your solution is not covered in this article.
iMessage Activation takes too much time and Asking when I restart my iPhone, iMessage an error occurred during activation in simple English your phone iMessage won't Activate after iOS 12 update. Let's see straightforward fixes,
Useful Solutions for iOS 12 iMessage waiting for Activation error after iOS 12 update
You have enough balance to send a message from your iPhone to your Carrier Company. Otherwise, Free International SMS service enabled on your Active CDMA or GSM network. If not you can contact your Cellular or Carrier Company in your Country. iMessage is Carrier Based if your Carrier is providing iMessage that it will easy to activate on your Mobile number otherwise the solution is the switch to the other Carrier company.
Note: When you Activate iMessage on your Mobile number, You will be charged with standard SMS rate.
Many times iMessage waiting for activation error occurs due to Wi-Fi connectivity issues. So you should check your Wi-Fi network. if your Phone has weak Wi-Fi then change Wi-Fi network and try again.
iMessage Activation unsuccessful in case of iMessage Down server due to under maintenance by the company. in this case, you should check iMessage System Status
Check, SIM is Inserted or Not? First check your phone number listed in your Phone app. Otherwise, update your profile and number showing on Phone app as a first contact. Go to the Settings app on iPhone > Phone > My Number – Enter Your cell phone number. Go Back to save.
Tip 1: Check Network Connection When iMessage Stuck on Waiting for Activation

is your iOS 12 iMessage not sending from Phone number? Then activate iMessage on your Apple ID as an Address. Go to the "Settings app" > "Messages" > "Send & Receive" > "Use Your Apple ID for iMessage". Once you register Your Apple ID for iMessage, Now from other apple Device you can send free message using apple ID instead of Mobile Number.
Network on WiFi or Cellular disconnecting, The iMessage entirely depends on Wi-Fi network, with good network connection you cannot send messages, or you will be charged by your carrier service. First off, reboot the router if you're using the internet through it. And if it doesn't work then reset the network settings of iPhone.
Step #1: Go to "Settings" and open "General".
Step #2: Next, scroll down the screen and click on "Reset" and then "Reset Network Settings".
This action will clear all the setting you have made related to the network to default settings. still, iMessage waiting for activation label can't go away the continue mentioned workarounds.
Tip 2: Set Date and Time Automatically
After the first step if iMessage waiting for activation in iOS 12 is not solved then try this trick. The messaging apps required the date and time should be set correctly otherwise it will show errors. Better off you must enable auto set date and time in iPhone.
Step #1: Launch "Settings" and tap "General".
Step #2: There you will find "Date and Time".
Step #3: Enable to Set Automatically and also check the time zone.
Tip 3: Enable and Disable Airplane Mode
Turning on and off Airplane mode is helpful when the issues are related to network connections. Simply open the control center and turn on the Airplane mode and after few minutes disable it.
Hint: Fix iPhone No Service after iOS 12 Update
Tip 4: Update Your Carrier Settings
If you are using carrier data and still receiving iMessage waiting for activation, then try to update the carrier settings if available.
Step #1: In the "Settings", open "General" and tap on "About".
There you can update the carrier settings.
Tip 5: Contact Your Carrier or Apple Support
Selected Carrier (AT&T, Sprint, T-Mobile, Verizon, Vodafone, O2 and other in the USA, UK, Canada, Brazil, India, New Zealand and other Countries) only support iMessage free in selected plans. Otherwise, you need to activate using request at Career desk.
You can also ask Apple Support canter to get free help and support.
Tip 6: Disable iMessage and Reboot the iPhone and Enable the iMessage
Now the next troubleshooting tip is reboot the device. Before shutting off the iPhone, you should try to disable iMessage and after that restart the iPhone. To disable iMessage follow the steps.
Step #1: Go to "Settings" and tap on "Messages".
Step #2: In there turn off "iMessage".
How to reboot:
iPhone X/iPhone 8/iPhone 8 Plus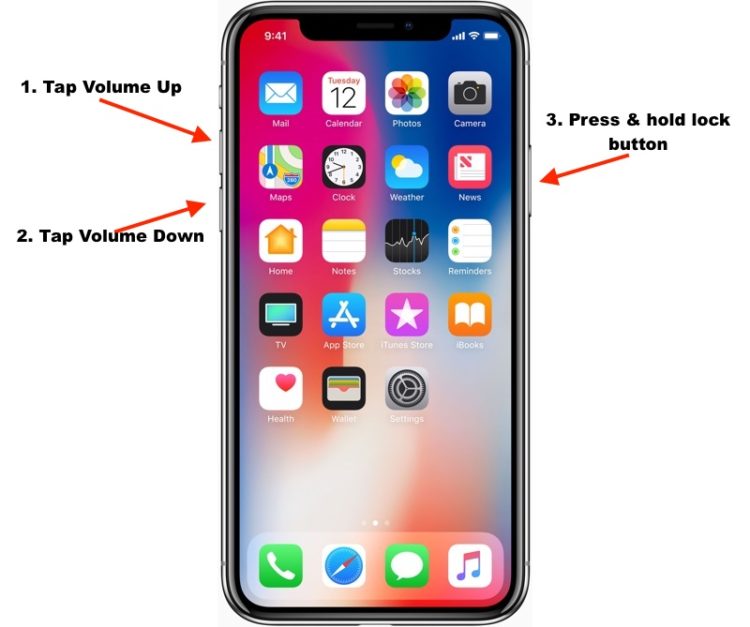 Step #1: Press and release the volume up key.
Step #2: Press and release the volume down key.
Step #3: Now, press and hold the power button until Apple logo visible on display.
After this reboot, the iPhone and again follow the same steps to enable iMessage. Know Reboot or Hard Restart All iPhone models.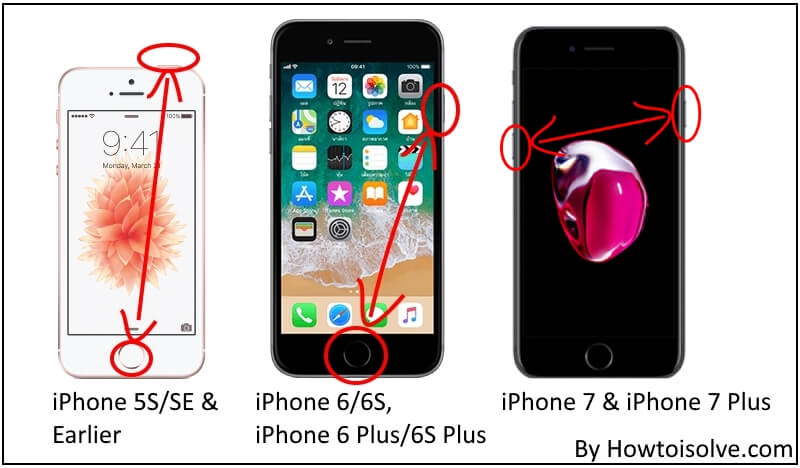 Tip 7: Restore iPhone to Factory Settings
If neither of them works for you, then the last option is to reset the iPhone to its factory settings and try to fix iMessage waiting for activation. But it will erase everything on your iPhone, so it is advisable to take a backup before restoring iPhone.
Step #1: Open up the"Settings" App and click "General".
Step #2: Now, open "Reset" and then tap on "Reset All Contents and Settings".
Setup your iPhone as a new and Restore the last backup to fix internal iOS 12 error.
Premium Support is Free Now
We are happy to help you! Follow the next Step if Your Solution is not in this article, Submit this form without Sign Up, We will revert back to you via Personal Mail. In Form, Please Use the Description field to Mention our reference Webpage URL which you visited and Describe your problem in detail if possible. We covered your iPhone 11 Pro, iPhone 11 Pro Max, iPhone 11, iPhone 8(Plus), iPhone 7(Plus), iPhone 6S(Plus), iPhone 6(Plus), iPhone SE, SE 2(2020), iPhone 5S, iPhone 5, iPad All Generation, iPad Pro All Models, MacOS Catalina or Earlier MacOS for iMac, Mac Mini, MacBook Pro, WatchOS 6 & Earlier on Apple Watch 5/4/3/2/1, Apple TV. You can also mention iOS/iPadOS/MacOS. To be Continued...
Or Downgrade iOS 12 to iOS 11.4 (if you saw error after update iOS on iPhone or iPad).
Hope you get fixed your problem on unable to activate iMessage successfully and trying to fix iOS 12 iMessage Waiting for Activation Error on iPhone X, iPhone 8 Plus, iPhone 7 Plus, iPhone 6S Plus and earlier iPhones.
Jaysukh Patel is the founder of howtoisolve. Also self Professional Developer, Techno lover mainly for iPhone, iPad, iPod Touch and iOS, Jaysukh is one of responsible person in his family.
Contact On: [email protected] [OR] [email protected]