Mail app has too many features that all are awesome. One of my favorites is managed notification for the individual account that I set up in my iOS mail app. also, I can change the preview of notification alert while iPhone/iPad is unlocked or locked. The last time I faced issues with the recently added mail account is not shown notification on the lock screen and not sound.
Check out the screenshot below for the iPhone mail app and what is the importance of each one setting that given by apple. So you don't need third-party Mail app like Gmail, Yahoo, AOL, Microsoft, Outlook, etc..
Ways to Enable or Turn off iPhone, iPad Email Notifications not Showing, Alerting
Test out on iPhone 13 Pro max, iPhone 12 and iPhone 11 Pro Max, XR, Xs Max, X, iPhone 8 (Plus), iPhone 7 (Plus), iPhone 6S (Plus) on the latest iOS 15 and later.
1: Go to the Settings app on iPhone, iPad.
2: Next, Tap on mail.
3: Next to the Mail settings > Notifications.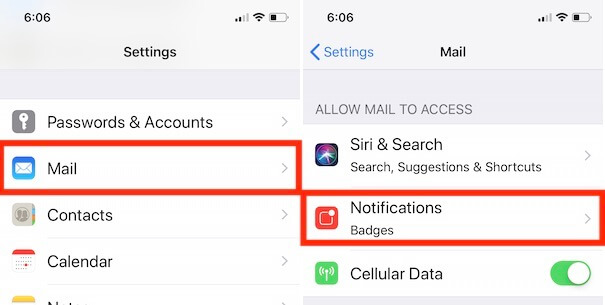 4: Here's the First option is to turn off or turn on notifications quickly for all accounts at once.
Interesting! You need mail notification, But don't want email alerts from the specific account. Just tap on the Account name that was added to the list.
Check out the amazing settings, that are available for all accounts [Here 4 accounts I am using (Gmail, iCloud, SMTP)] individually.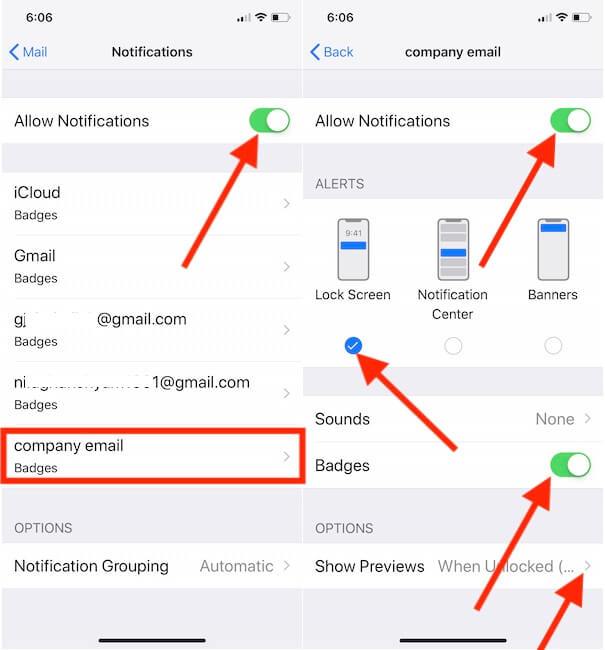 1. Allow Notifications: Completely turn off or on Notifications.
2. Alerts: Select types of alerts on the lock or unlock iPhone screen.
3. Sounds: Sound will catch your attention on New Email otherwise mute by setting it on None option.
4. Badges: Show or Hide Badge
5. Options: [Show Preview – Always, When Unlocked (Default), Never]
More.. Mail app tips and the Troubleshooting guide
Hope you guys understand everything about email Notification on the iOS device, Any Queries kindly share with us in the comment box. Also, Follow us and Subscribe to us on our Social media platforms: Facebook, Twitter & YouTube.