Last Updated on Mar 16, 2022
If you face difficulties while adjusting the volume on Mac, don't worry; you will get the ultimate way to fix Mac volume keys not working (Volume keys F10 for Mute, Volume decrease F11, and Volume up F12 key)in this article. Generally, there are many reasons behind accidently volume keys not working problems like system malfunctioning, keyboard defect, third-party application, and more.
we are happy to help you, submit this Form, if your solution is not covered in this article.
Hopefully, your Mac's volume keys start working after trying our tricks. And in case it didn't, you have to bring a new keyboard or contact Apple Store.
Fix Macbook Pro volume control not working after macOS update
Solution 1: Check Sound Settings of Mac
While you test Turn off Bluetooth on mac if your Apple Mac computer is connecting with nearby Music accessories for Headphones as Output volume.
Before moving to any hard step, make sure the internal sound settings are correctly set.
Visit the System Preferences > Sound > Output tab.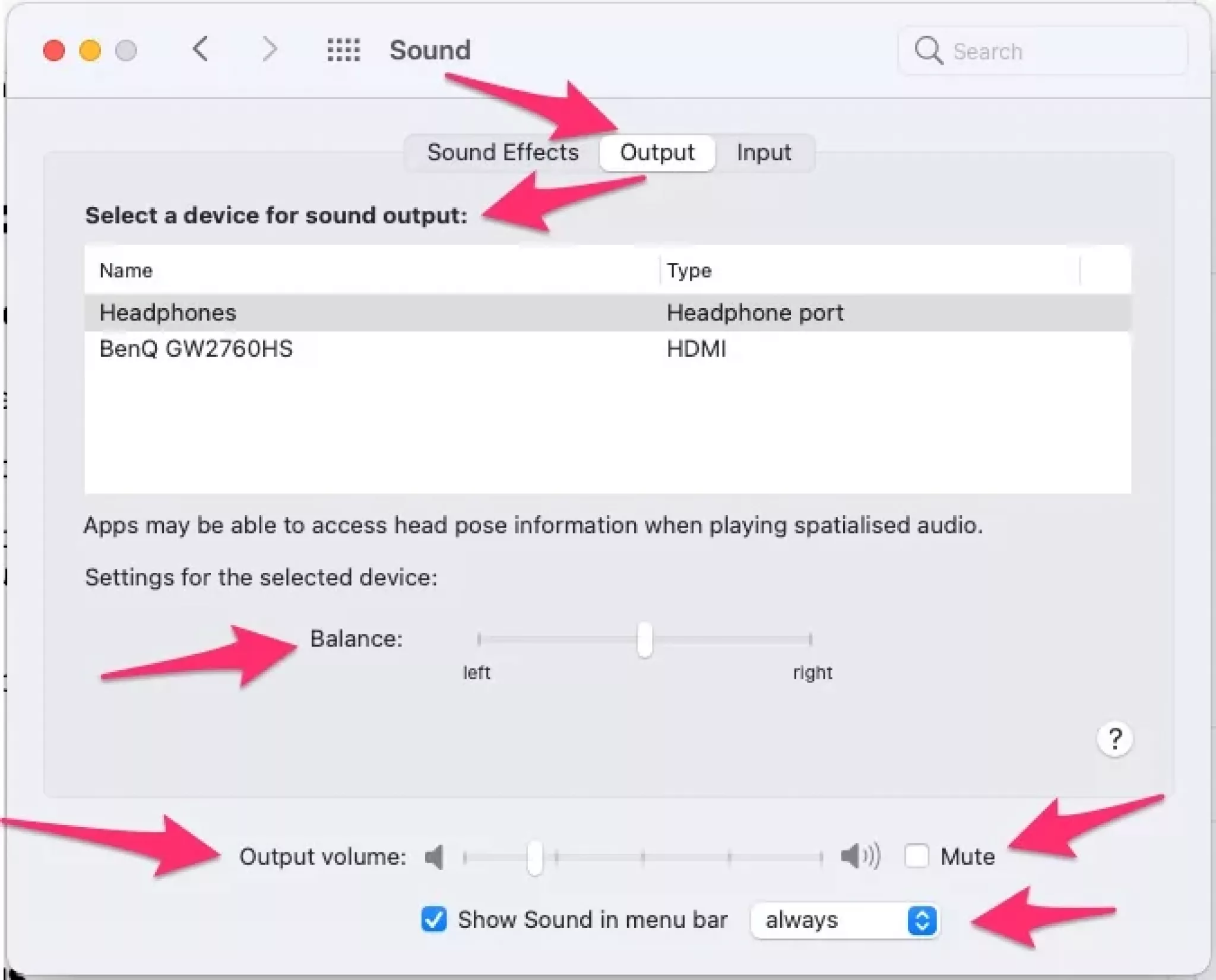 Make sure the Mute option isn't enabled next to the Output Volume. Choose the Speaker as Output speaker from the same window, and if you're using Mac's speaker, then the Internal Speaker must be selected.
If any wireless headphone or speaker is connected to the Mac, it will appear in the Output tab. Still no response? Disconnect all the peripherals from the Mac and then see the Sound works.
Solution 2: Reboot Your Mac
Restarting Mac can help you fix the normal bugs and software issues, click on the Apple logo > Restart.
Solution 3: Check the Keyboard Settings
If Mac volume buttons become irresponsive, then it might be possible by mistake, someone has changed the keyboard preferences in your Mac. So take a look before trying any other thing.
Step #1: Go to the Apple Logo from top Mac menu > System Preferences > Keyboard.
Step #2: There check whether the option like Use all F1, F2…Etc keys as function keys are enabled or not.
Step #3: If you find that this option is enabled then disable it. Otherwise use Fn Key, While use F1, F2, F3, and F10 [Mute/Unmute], F11 [Volume Lavel Down] and F12 [Volume Lavel UP] for Volume control.
Add Volume Shortcut in Control Strip on Touch Bar MacBook
If your Mac has a touch bar and wants to customize the Control Strip with App control on Mac or system control like Volume Up and Volume Down, Mute. Follow the Below steps for Manage Control Strip on Mac Toch Bar.
Go to the Apple Logo from the top Mac menu > System Preferences.
Keyboard > Click on Keyboard.
Now, Click on Customize Control Strip. > To add a new Button in control strip, Use Mouse or Trackpad and Drag it to Control strip from your Mac screen.
That's easy to use and Control volume on your Mac.
Solution 4: Remove Google Music Extension
Google Music extension in chrome can cause Mac volume buttons are not working on your Mac. It is observed that when you download the Google Music extension, it controls all media keys and your iTunes. So remove it if you have it on Mac.
Also Read– What To Do If Your Mac Sound Is Not Working
Solution 5: Reset PRAM/NVRAM
Apple Silicon Mac [M1]: Won't be able to reset PRAM & NVRAM. Just Restart Mac, Becuase M1 Mac doesn't store any data. Follow the Below steps for Intel Mac,
How do I get the volume buttons to work on my Mac keyboard? If the above troubleshooting didn't work for you, then this should fix Mac Volume buttons not working.
Step #1: Shut down the Mac.
Step #2: Press the Power button and then Command+Option (Alt)+R+P keys together.
Step #3: Hold the keys until you hear the third chime from the Mac.
Step #4: Now after the third chime release the keys.
Step #5: Mac will boot as usual.
Try using volume buttons on Mac.
Solution 6: Reset Core Audio
If the above basic tricks don't work, then remove the back-end process that supports the machine's sound system. Then, using Terminal and Mac Activity Monitor, you can force close the audio system of the Mac.
Method 1:
Press command+space to launch Spotlight search, type Terminal, and launch it.
Enter: sudo killall coreaudiod
And press return.
Enter the Mac admin password to complete the process.
Method 2:
Alternatively, using the Spotlight search, open the Activity Monitor.
Type coreaudiod in the search panel and click on it.
Lastly, click (X) to shut down the audio system.
Still, the issue is not fixed then, Turn on Your Mac in Safe Mode, And check the issue is persist with the installed software on Mac.
Solution 7: Contact Apple Support
Unfortunately, if the above-listed solutions don't make Mac's volume keys working, you need to take help from the Apple team. They will help you to fix this issue.
Suppose you feel that your Mac has some hardware issue then, you check Mac Warranty status online or Contact Apple Support and Get free Repair and Replacement as per Apple's terms and conditions.
Also, you can call and Book Appointment at apple genius bar.
Get More Tips for Mac Troubleshooting