Last Updated on Sep 14, 2023Full-on solution about your medium screen iPad pro 9.7 inches. Multi-functional, All Time in use iPad Pro 9.7 Bluetooth keyboard easy to access your iPad pro away from you on your desk or stand. Most of the third-party keyboard comes with Protective custom case, but if you want then remove from case and use just like your desktop or Mac's keyboard. Soft Keys, Fast response time, Auto Setup gift live experience like your real keyboard.
All third-party keyboard cases are perfect for business, sales, and marketing person, on-field job, Also Very Use to for college or school students.
Best iPad Pro 9.7 Bluetooth keyboard with the case, Stand, Small/ Big Soft keys: Reviews
Official Apple's Third-Party iPad Pro 9.7 inch Keyboard (2017 Model)
Apple Smart Keyboard has a smart connector that does require a touch connection between the keyboard and iPad pro always. Now with a third-party iPad pro 9.7 Bluetooth keyboard, the problem is gone. Keep the distance between your iPad screen and Keyboard.
Ottertooth iPad pro 9.7 Wireless Keyboard case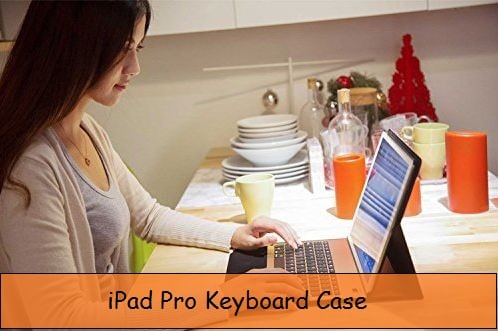 Slimmest and Thinnest Aluminum body keyboard with folio case, Care about security, Protection, Power from built-in lithium battery for continuing use up to 150 hours, iPad Pro case with stand feature perfect for view screen on any angle. Enjoy the real experience with 12 months warranty and friendly customer service.
Logitech CREATE Backlight iPad Pro Bluetooth Keyboard
Smart keyboard use anywhere with no charging requires Most advance technology by apple used in Logitech Keyboard with backlight features. iOS compatible keyboard, with very useful shortcuts, Media control, Sleep/ Wake, Volume control. Woven fabric case perfect for grip and Stay safe iPad Pro inside.
ESR iPad Pro 9.7 Case with Keyboard
Only designed for 9.7 inch iPad pro dimensions, built-in hard clear case with Bluetooth keyboard. Flexible TPU material soft side edges easy to control side button on soft touch. Six months limited warranty for experience the real use of case with keyboard.
Artech Mac Keyboard Layout iPad pro 9.7 inch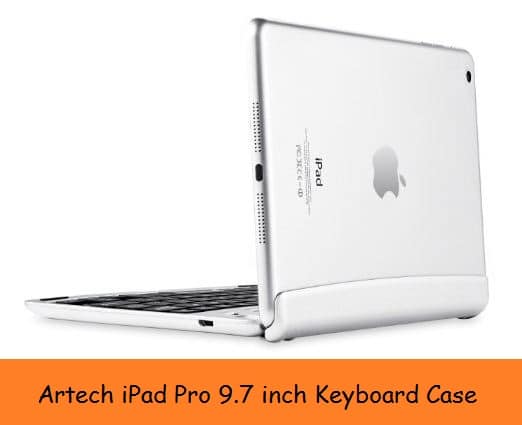 Small compact Bluetooth keyboard now in Mac layout from Arteck, Wirelessly connect the keyboard with easy setup. Hinges for hold your iPad pro compactly, Auto Sleep/ Wake control on use that's saves your keyboard battery life all the time. In more from Artech, USB charging cable, 24 Months warranty, Friendly support.
Above are techie's top best as an iPad pro 9.7 Bluetooth keyboard, Must keep it for less paperwork, Smart and faster way to do work on iPad pro with ease.