🗓️
July 31, 2023
By ✍️
Jaysukh patel
California, USA. Located Twitter alerts its millions of iOS app users what's happening on Twitter. To do it, Twitter has embedded a Push notification feature in its app. You're a Twitter fan and miss even a single push notification alert of your followers or poll or other activities available on the iPhone Twitter app. We can understand your pain. Sometimes you maybe try to disable push notifications for some action due to repeatedly notifications sound, but the notification button looks grayed out. So all about Twitter notification troubleshooting to resolve Twitter Push notifications not working on iPhone, iPad after iOS update. In our opinion, you should follow the ideas given below.
To get a better experience with the Twitter iOS app, consider the latest iOS or latest operating system on your iPhone, iPad, and iPod Touch. If you are still using old iOS earlier, the Twitter app may not update to recent versions. Generally, Twitter gives a separate button to control (enable/disable) notifications for Tweets, Mentions and photo tags, Retweets, Likes, Polls, New followers, Direct messages, Contact joins, Twitter, and Recommendations.
Potential Fixes to Resolve Twitter Push notifications not working on iPhone, iPad
Fix 1. Check out Twitter mobile Notification is Enabled or disabled for activity
For the latest Updated Twitter iOS App: The following steps will help you enable Twitter Push Notifications.
Open Latest Twitter App on your iPhone
After log-in successfully tap on your Profile icon appear upper-left side corner
Tap Setting and Privacy > Tap Notifications
Under the Preferences section tap on Push Notifications
Now, you can customize here all notifications including Tweets, Mentions, and replies, Retweets, Likes, Photo tags, New Followers, Direct Messages, Contact joins Twitter, and much more.
If you can't see the Notifications Settings [] in the Twitter app then make sure App Notifications settings are on iPhone. Open Settings app on iPhone > Notifications > Twitter > Enable Notifications and more Customization for the Twitter app.
Important:- If you are using Focus and Enabled on your iPhone, keep enabled "Time Sensitive Notifications" Time Sensitive notifications are always delivered immediately and remain on the Lock Screen for an hour.
---
Follow Steps to turn on Twitter Push Notification for Old Twitter version
Step 1. Launch the Twitter app on the iPhone home screen.
Step 2. Tap on the ME icon and then tap on the Settings (gear) icon.
Step 4. Tap on Notifications.
Step 5. Choose Mobile Notifications.
Step 6. Now see carefully here notifications for the activities are turned on which you want to get alert sound.
You're done!
Now check out on your iPhone settings app notifications for the Twitter app are enabled.
Open Settings App– Tap Notifications – Click on Twitter – Turn Allow Notifications.
The above ways are okay. However, you don't get a Twitter push notification, then go with the next clue.
Fix 2. iPhone software is the latest
Make sure your iPhone's firmware is up to date. To check out, it goes with the below steps.
Go to Settings App→ Tap General → Click on Software Update
If any update is available, please update it. Then try again.
Fix 3. Uninstall the Twitter app and Re-install it again.
Here's how to delete the Twitter app on an iOS device.
Fix 4. Check your iOS device time zone is okay as per your current living place.
Open the Settings – General – Date & Time – Make sure the option to Set Automatically is enabled.
If none of the above ways cleared your issue and did you find any new way to resolve Twitter Push notifications not working on iPhone, iPad problem? Would you please share it in the comments box? We will permit the correct information as soon as possible.
Twitter Notifications Sound Not Working
Twitter won't send push notifications or sound not working for notifications on Twitter; whatever the issue is, we'll first check and try to change the notification sound for Tweets.
Go to the Settings app on the iPhone.
Tap Sounds.
Under Sound and Vibration Patterns, tap on Tweet and change the sound from there.
Solution 1: Restart iPhone
Rebooting the iPhone will deal with minor bugs running on the iPhone affecting various functionalities of the iPhone like this.
For iPhone 8 or Later,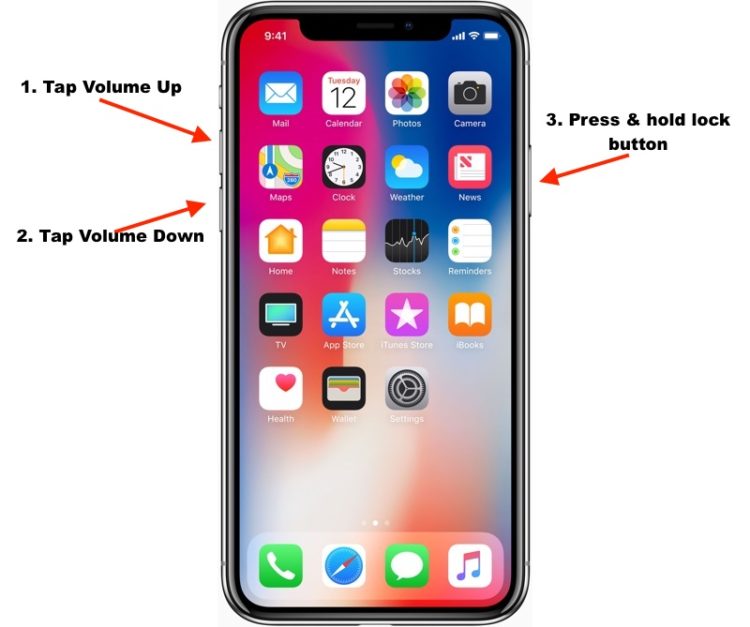 Press and quickly release the Volume Up button.
Press and quickly release the Volume Down button.
Press and hold the Side button until the Apple logo appears.
For iPhone 7, 7Plus,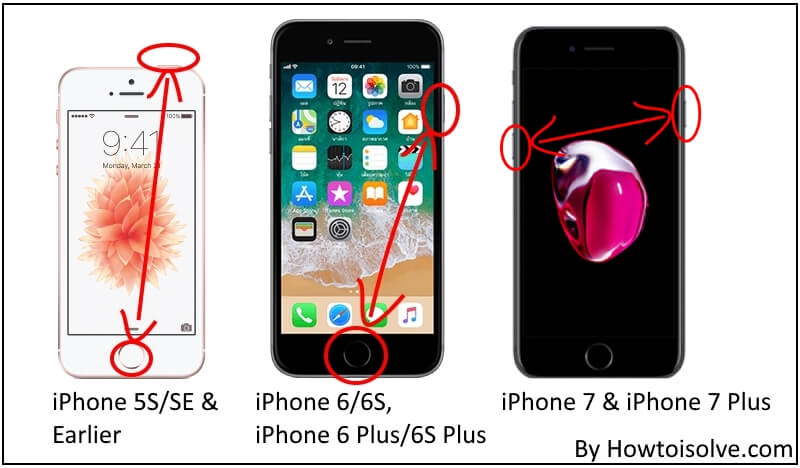 Press and hold Volume Down and Power button for at least 10 seconds until the Apple logo shows up.
For iPhone 6S, 6SPlus, or Earlier,
Press and hold the Home button and Sleep/Wake button until the Apple logo displays.
Solution 2: Update Twitter App
To update Twitter App on iPhone, open the App Store, and tap on your Profile icon in the upper-right corner. Next, scroll down and find Twitter, tap on the Update button. Here's a guide with pictures on how to update Twitter app.
<
Twitter Push Notifications not working Android 2023
Why are my push notifications not working on Twitter? Get answers here.
Solution 1: Check Notifications are Enabled for Twitter
Open the Settings App.
Tap Apps or Applications.
Scroll down to the Twitter App and open it.
Toggle On Allow notifications
Solution 2: Log Out and Log In Back
Push notifications were working correctly, and suddenly it stopped? If that's the problem, then start with this basic workaround.
Go to the Twitter App.
Tap on three horizontal lines on the upper-left corner.
Select Settings and Privacy.
Tap Account.
And hit the Log out.
Restart the device and log in to the Twitter App.
Solution 3: Verify the Push Notifications Settings in Twitter App
If notifications are disabled in the Twitter App's in-app settings, the problem is likely to occur. Twitter has a lot of customization options inside the Twitter App, giving control to its users.
Open the Twitter App.
Hit the hamburger menu.
Tap Settings & Privacy.
Select Notifications.
Tap Push Notifications and turn on Push Notifications.
Solution 4: Update the Twitter App
Go to Google Play.
Tap on the hamburger menu button.
Select My apps & games.
Locate Twitter and tap Update.
Solution 5: Make Sure DND is Disabled on your Device
Often users forgot to disable the Do Not Disturb on the phone and later find out that the notification sound is not working. Do Not Disturb will completely turn off the notifications, alerts, calls unless you've added an exception.
Pull down the status bar and turn off the Do Not Disturb. in iOS 15, The DND function has been inside of Focus Mode.
Solution 6: Clear Cache and Data of Twitter App
This will reset the Twitter App by deleting the cache and data of the Twitter App. Then, you can log back in with Twitter credentials and get it sorted.
Open the Settings App.
Tap on Apps or Applications.
Tap Twitter.
Select Storage.
Next, clear Cache and Clear Data.
Twitter Notifications Disappeared 2023
Twitter notifications disappearing from the lock screen? When you tap on the Twitter Notifications, it'll redirect you to the Twitter App, more precisely to the Tweet or Reply you saw, and tap on the Notifications. Once you're in the Twitter App, the notifications will go away, as you've already seen it.
If this isn't the issue, then make sure to update the Twitter App along with the Software of Android or iOS, whatever you're using.
Twitter Notifications Only on Wi-Fi
Without Twitter Notifications, it's hard to stay updated, with daily Tweets, Mentions, Lives, Retweets, and other activities happening across your profile and the entire world. There are plenty of Twitter users who have raised the issue about the same. Unfortunately, there are a few things to keep in mind when you face this type of problem.
Solution 1: Disable Data Saving Mode
Data saver mode on Android and iPhone saves a lot of data, which many applications consume in the background to update the information regularly. It might be possible that the data saving mode is preventing the notifications of Twitter.
On iPhone: Settings app > Cellular > Cellular Data Options > Data Mode > Disable Low Data Mode.
On Android: Settings app > Connections > Data Usage > Data Saver > Disable it.
How to Turn On Twitter Notifications for a Specific Person
Suppose you don't want to crowd the lock screen with Twitter Notifications. In that case, Twitter App lets you decide and allow notifications from particular Twitter Accounts when they Tweet and starts Live Video.
Open the Twitter App.
Search or open the Twitter Account for which you want to receive push notifications.
Tap on the Bell icon followed by the Following button.
Select your preference from Tweets and Live Videos.
Get Here: