Last Updated on Apr 20, 2023
Apple iPhone is the most secure Smartphone in the mobile world. In the true meaning, the brand keeps its user's data very secure and maintain strength in any situation. Therefore, Apple is one of the #1 mobile makers in the United States and globally. To make more secure ever before let's see this post dedicated to Software iPhone to change or Set an Alphanumeric Passcode on iPhone.
To unlock your Apple iPhone, you have two ways by typing Passcode or Put Fingerprint on Home button for Touch ID – Face ID for iPhone X users and open the screen. So Just Apple gives there are alternate options to create/ set passcode such as Custom Alphanumeric Code, Custom numeric Code, and 4/6 Digit numeric passcode.
Digit Numeric Passcode takes less time to unlock your phone compared to an alphanumeric passcode cause you will have to type on-screen keyboard. So inherently, it is stronger passcode for iPhone than numeric digit passcode. For those users who needed more security then set custom alphanumeric Passcode is a better one. Here I will share with you how to set Alphanumeric Passcode on iPhone and to run all latest iPhones. And to secure your iPhone or iPad with a strong alphanumeric.
Guide to Set An Alphanumeric Passcode on iPhone, iPad
Step 1. Go to Settings App on your iPhone Home screen.
Step 2. Navigate Touch ID & Passcode.
Step 3. Tap on turn Passcode ON.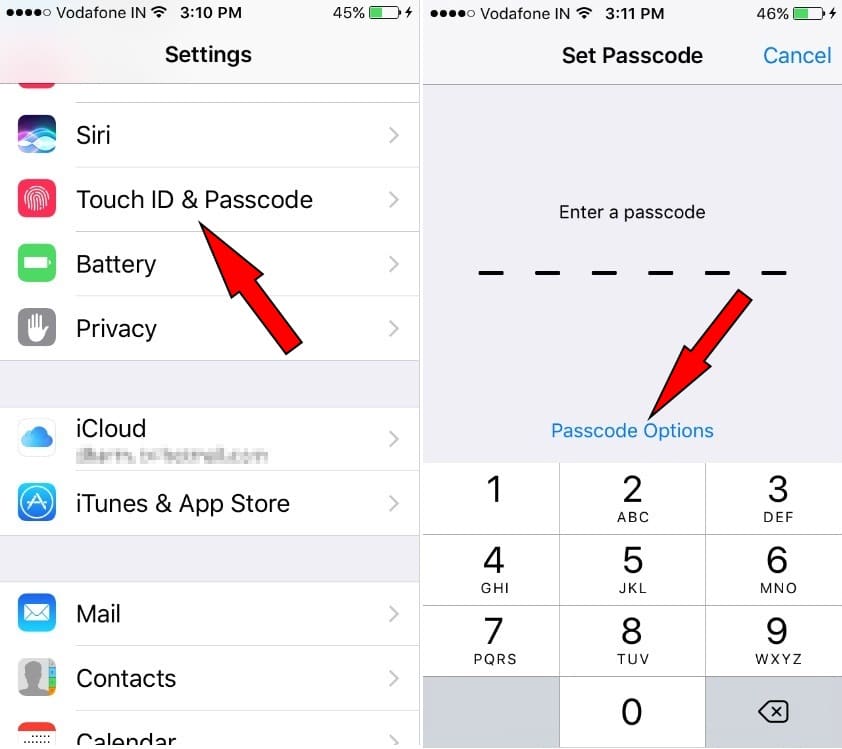 Step 4. Now you will have to tap on Passcode options; You'll be prompted screen.
Step 5. Choose Custom Alphanumeric Passcode.
Now let's enter you're wanted long and secure Passcode and tap on Next, Again enter your New passcode for verifying.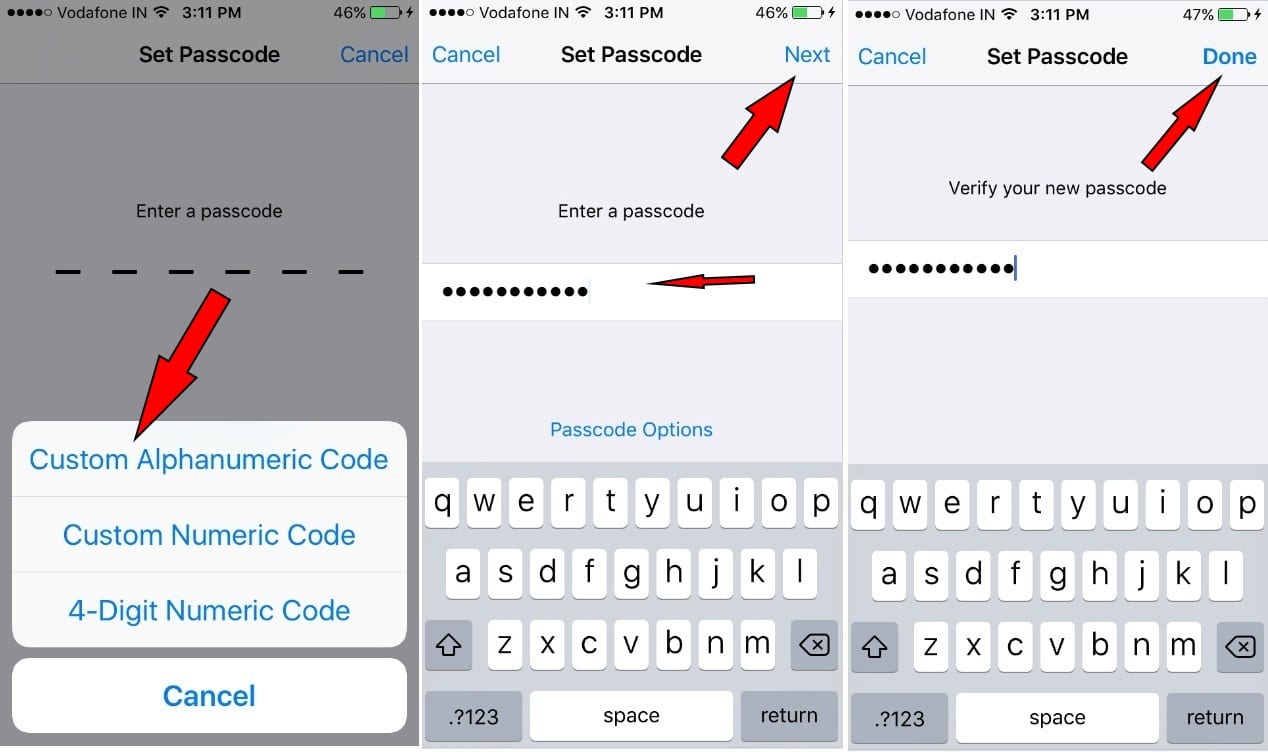 Tap on Done.
That's it.
For iPhone users who unlock iPhone through the 4 or 6 digits numeric passcode and want to change/ get Alphanumeric Passcode on iPhone, Go with following steps.
Go to Settings – Touch ID & passcode – Enter passcode – Scroll down the screen and Tap on Change passcode – Hit on Passcode options – and go with above-explained Step 5 until the end.
You're done!
Please Note: Meanwhile you'll be prompted Use new Passcode as iCloud Security Code? Then take Use same Code. or you wanted to keep the security system as it is then select don't change security code.
In the end, you can anytime change your iPhone passcode. If you faced any problem during change passcode or Set Alphanumeric Passcode on iPhone, please do express it in the comments box.