Last Updated on Jan 24, 2023
iPhone user appreciates apple pay Because of the comfortable, secure payment system from Apple now available at most of the retail store that accepts apply pay, Apps and Now on Web. Apple pay is cardless, Details free payment system once you made apple pay set up on iPhone with your Credit card. But some users are experienced and hesitating on Apple pay not working from iPhone or Apple Watch as well. For those all people I would like to help with below possibility may be disturbing or interrupting your payment process.
Follow the troubleshooting guide yourself, in that you doubt most of your cases. Here I am forcing to you, from the personal experience, Friend's story, and online forums I discovered helping points.
Why is Apple pay not working in Apps, Retails store, or Web?
Keep your Device near to NFC Reader: Due to security reasons and restart, fastest connectivity between Bluetooth NFC reader and your device, you should keep your machine near as possible Next to verify your payment with scan your Touch ID fingerprint on the home button, Use Face ID. (These rules are applicable to iPhone and Apple watch as well)
Check Apple's System Page [Apple Pay & wallet must be Green]
something about an Apple Pay & Wallet outage, due to system under maintenance possible your Apple pay payments doesn't work right now. Let's check Apple's system page.
if service is in working mode, you can see the green button, a red triangle denotes service is outage.
For example, in the below screen, you can see Apple pay & wallet in outage condition. hence, you will have to wait until the service comes back in active mode.
perhaps, system page shows the service is completely in working mode, albeit, the feature is not working, let's do continue to read the troubleshooting given below.
Turn on Face ID/Touch ID for Wallet & Apple Pay
We can use Face ID/Touch ID for authentication purposes that might be iPhone Unlock, App Store Purchase, or Wallet & Apple pay. Keep Face ID/Touch ID enable from your Device settings,
Open settings app on iPhone > Face ID & Passcode > Enter your Phone Passcode > use Face ID for "Wallet & Apple pay" toggle.
Apple Watch users have to Press Side button two times for Pay with Apple pay.
Restart your Device: From old fashion solution, Restart or Force restart your iPhone/ Apple watch that will work in most cases. This former tip reconfigures your device by killing all older processes and connections.
Try on another Apply pay reader: After two to three apple pay payment efforts, you should change payment windows or cabin, then try at another Apple pay reader device.
Touch ID deleted in Past from Device: For security reasons, Apple Remove cards from apple pay automatically on delete or remove saved Touch ID/ Disable Touch ID. Ensure that you didn't.
For iPhone X users: get here fix Face ID not working on iPhone
Restore iPhone: Apple fixed, but you still affect this problem on after restore device your card could not be added. Then manually add cards. Go to the Settings > Wallet & Apple Pay > Add Credit or Debit Card.
Contact your Bank, Enable your card for apple pay: Your banks are not approved in Apple pay payment system, Check it here to see the full list.
If yes, Please contact your bank and request your card support for apply pay use. or you Will get the error "Your Issuer Does Not Yet Offer Support for This Card"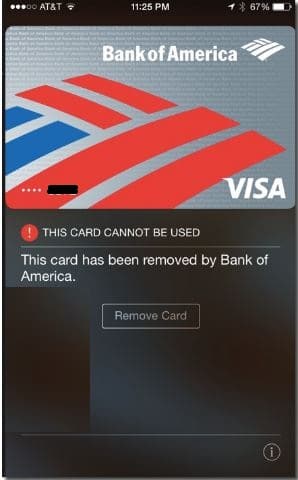 Delete old card and make new setup: Remove old saved card From Settings > Wallet & Apple Pay > Add Credit or Debit Card.
Why won't Apple Pay Work on My Apple Watch
Make sure you have set up Apply pay Cash on your Apple Watch and Enable for Use Apple Watch "Enable sending and Receiving money in Messages on Apple Watch". Also, Check the Added Card in your Apple Watch is Active and Not Blocked.
Open Watch App on iPhone, that's paired with your apple watch.
Under the My Watch Tab > Scroll to "Wallet & Apple pay" > Enable Apple Cash toggle. and Also Review, Payment cards on your Watch.
If you wish to change the Default card for Transection for your apple watch then set it under the Default card option.
If you wish to do Payment on Mac using Apple Watch then Enable the toggle "Allow Payments on Mac".
To Get Apple Pay Notification on your Apple Watch screen, Select Mirror My iPhone under the notification section.
That's all about Apple Pay settings on apple watch and start making payment using apple watch for Mac or On Nearby NFC Reader.
We can also manage Card on Apple Watch Wallet app, Go to the Apple Watch Home screen [Press Digital Crown button] > Find and Tap on Wallet app see your Cards, and Wallet.
Apple Watch Double Click to Pay Not Working
To make Apple pay Payment on your Apple Watch Through the app or Hold near a reader, Your apple watch ask for Double Press double-clicking in the Side button.
Sometimes, you need to do another try because double-clicking should be quick enough. If you are not comfortable then, you can change the Watch Orientation for the apple watch and do it easily and quickly as your apple watch ask.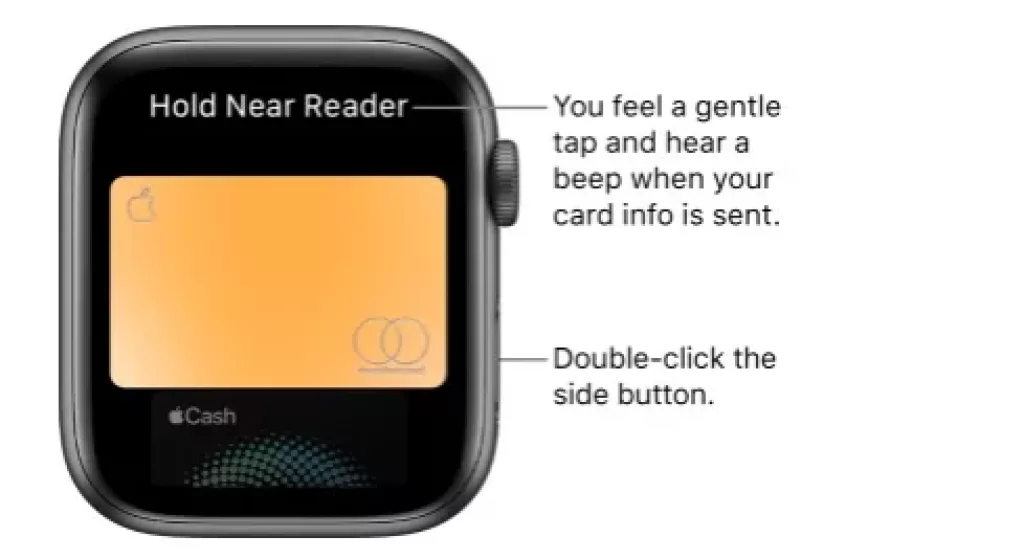 Otherwise manually Follow the Paying process,
Open the Wallet app on your Apple Watch [Move to apple watch home screen by a press on Digital Crown button].
Scroll the digital crown button, and select a card to make a payment, Hold your apple watch near to reader and Press the Side button two times.
If your apple watch doesn't make sense then you have to restart your apple watch and try again.
Press and Hold Digital Crown button and the Side button at once until you see the Apple logo on the screen, and Wait for your apple watch to turn on automatically. [Press and hold the Side button if it's not turning on].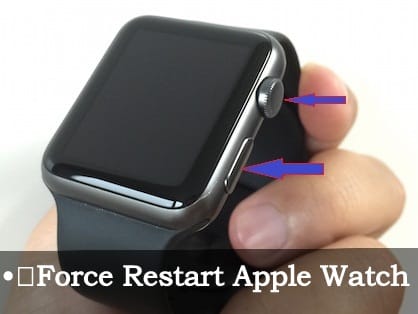 Try again.
Apple Pay Not Showing on Apple Watch
Apple pay is managed from Watch app settings, and that's a Built in-app. So you will get it on the apple watch home screen. Might be your Apple Watch running on old WatchOS or Wallet app icon changed on Apple watch.
Try the Below solutions,
Update your Apple Wach to the latest WatchOS. Identify Wallet app on apple watch home screen. [Press the digital crown button and move to apple watch home screen, Settings > General > Software Update > Download and install]
Erase all apple watch content and settings. On your Apple Watch Move to the Apple Watch home screen [Press the digital crown button] Settings > General > Reset > First Try Reset Home Screen Layout or then Erase All Content and Settings.
Apple pay is available but "why doesn't apple pay work on my watch" Apple pay or Apple Pay cash is not available in your Country or Your Bank or Card doesn't support.
Apple Pay Not Showing on Mac
Apple Pay is now supporting All Apple devices via Website or App. And user can make payments through the Apple Safari Web browser on Mac Via iPhone, and Apple Watch authentication. on Mac's Third-Party Browser, apple pay option not showing on website, Please, Double-check your Browser.
Apple pay and Apple Card is only Support Safari Web Browser. Also, Enable from Safari Preferences settings,
Open Safari Browser on Mac.
From top Mac menu > Safari > Preferences.
Next, Go to the Privacy Tab > Enable Checkbox for "Allow websites to check for Apple Pay and Apple Card". Then, Safari allows you to make purchases on the web with Apple Pay
and Apple Card using your iPhone or Apple Watch to confirm your payment.
That makes your Payment process easy and secure on Mac with Apple Pay/Apple Cash.
Apple Pay Stopped Working on Mac
If you are paying the amount through the safari browser on Mac then Make sure "Allow websites to check for Apple Pay and Apple Card" is enabled from Safari Privacy Preferences. Explained earlier.
Some Apple users have been reported, Processing Payment", then timing out. Then, Verify your Payment Details under Wallet & Apple Pay from iPhone settings. and Enter the correct Email, Address, and more.
Verify and check. Get back and try to use Apply pay on Mac.
Apple Pay Not Working From Mac to iPhone
If you don't have your iPhone or Apple Watch, Still want to use Apply Pay on Mac. Apple Card is the only option to Pay and use the Apple pay service on Mac. Sign up using your Credit card, Debit card, Store Card, Apple Card to Wallet.
and Now, Mac users can also authenticate using Touch ID [Supported MacBook, iMac].
Also, Mac users can manage Apple Pay and Wallet from Mac system Preferences.
Go to the Apple Logo from the top mac menu > System Preferences > Wallet & Apple Pay.
Next, click on Add Card > If you are not logged in icloud then login and Go back to Enter the Payment information.
You can use Saved Cards from your Account or Add a New card on Mac for future time use of Apple Pay.
Still, you need to use iPhone or Apple Watch as Payment Authentication. then enable Allow Payments On Mac in iPhone Settings Option and Allow Payments on Mac in Apple Watch Settings.
Allow iPhone For Apple Pay Payment on Mac Safari: Open Safari on Mac > From top Menu Safari > Preferences > Enable Checkbox "Allow websites to check for Apple Pay and Apple Card".
On iPhone: Open Settings app on iPhone > Wallet & Apple Pay > Scroll to last and Enable "Allow Payments on Mac" toggle. Use apple pay on your iPhone to confirm payments on your nearby Mac.
On Apple Watch: Open Watch App on iPhone that's paired with your apple watch > Wallet & Apple Pay > Scroll to Last and enable "Allow Payments on Mac" toggle. Use apple pay on your Apple Watch to confirm payments on your nearby Mac.
That's it.
Are you getting the error message "Apple Pay has been Disabled because the security settings of this mac were modified". Sign out and sign in with your Apple ID, Check added card and Personal details used in Apple Pay. Another Problem is from your Bank end as well. figure out all the solutions given above that might be very helpful to fix all the issues. Still, you need to get more assistance from apple support then You can call and Book an Appointment at apple genius bar.
another user has set up apple pay on this mac at this time
Contact Apple support center: Get online support from here or Reach the nearest local apple store.
Apple Pay Not showing up in Messages iPhone, Apple Watch
Through iMessage, Apple users can Send & Receive payments [Apple Cash] using Apple Pay that is set up on their Device. Make sure both [sender & receiver] have the iMessage service activated.
To make a Payment, or Request Apple Pay cash, Open the Messages app > Scroll and Find iMessage contact > see the Apple Pay option in App Drawer. If not showing, then scroll to last and find it.
Now, Add the amount that you want and Pay it.
why is apple pay not showing up in message App Drawer or Re-Arrange
Also, we can Re-arrange App Droware items, Scroll to last and See more options.
Edit the list from the top left corner > Re-Arrange it using the Horizontal Slider > Tap on Done to save.
That's it.
Apple Pay Not Working After Screen Replacement
If are planning to change or Repair your Apple device screen, then I highly recommend getting a fix with apple repair & support service. Several iPhone and Apple Watch users have been reported, (apple watch apple pay not working after screen replacement/Apple pay not working after screen repair on iPhone/iPad) because that affects Face ID Camera, Touch ID on Home Button iPhone, and Apple Watch screen as well.
Or Go with some Gaurented screen repair service.
Why Does My Apple Pay Not Work on Websites?
Due to some technical error on the Website, or Third-Party Extension installed on your Browser disabled the payment option. or Removed by the Website owner.
You can check on their Official Mobile app and Get Benefits of Cashback and Rewards with Apple pay.
if you are getting issues with the Apple Pay website Payment not Completed, Then don't try again and again. Your Unsuccessful payment will be reflected soon in your account. Wait for few days or You can contact your Bank with a Payment reference id.
Apple Service may temporarily down, Check Apple System Status Page.
Apple Pay Not Working "Hold Near Reader to Pay" Fix
Hold Near Reader to Pay is the most common issue on iPhone Becuase of internal software issues. Restart your Device is the Primary solution. and Try again.
Also, Check your Device's Internet connection, If you are on a WiFi connection then turn it off and Use your Cellular Data connection.
We are Updating your Help and Most Frequently questions,
Use Apple Pay online, Via any apple device or Offline services like at gas station, vending machine, with instacart, on Shipt.
How to Contact Apple Pay Customer Service
Apple's dedicated customer service is always happy to help with your Device, Services, and Purchase Subscriptions. Let's Know how you can contact Customer Support in your Country? on a Phone call, Chat, or Email service.
Go to the: https://support.apple.com/apple-pay
Scroll to the last on-page and see the option for "Tell us how we can help" Apple Pay customers.
Get your Query on Apply Pay, and Go with, Different Problems like Restricted Apple Cash Account [Blocked], Payment with Apple Cash, Bank Cards & Wallet, and more.
Click on Schedule a Call or Make an appointment for Apple Support to call when it's convenient for you.
Select your Date, Time and Select.
Enter your Personal Information to quickly short out your problem asps. First name, Last Name, Email, and Phone number.
Apple will call you on your Schedule.
If you don't go with scheduling the call and don't wait for it. you can call customer support directly with the Primary issue. and gives you an exact guide about your problem. Check out the Apple Pay customer service number.
Apple Pay Customer Service Number
Apple's customer service number is available in all countries, So you can do it in free or chargeable call as per terms & conditions.
Apple Pay Customer Service Telephone Number
apple pay customer service in the USA, Canada, and more…
United States
1-800-275-2273
Education customers
Support: 1-800-800-2775
Sales: 1-800-780-5009
Enterprise
1-866-752-7753
Accessibility and assistive technology
App Store, iTunes Store, and Apple Books billing and help
Contact Apple Support
Apple Cash and person to person payments
1-877-233-8552
Canada (English)
1-800-263-3394
Canada (French)
1-800-263-3394
Find the Customer Phone numbers for Other countries: https://support.apple.com/en-us/HT201232
Apple Pay Customer Service Refund
You get a full refund or partial refund that's given under terms & conditions during purchase. So, first, you have to contact the Service provider or Support service of the product that you bought through apple pay.
if it looks like something is fraud with you, then contact your Bank or Raise a dispute request to block your card. Generally, This service is available 24×7 via direct phone call.
Also, you can ask apple support for validating transitions that were not made by you. or Need more information on a transaction from a Message you received or From the Apple Pay transaction history Statement.
Also, you can contact and Raise Apple Pay Customer Service Dispute directly via the below phone calls.
Above all are the most critical and prior solutions for Apple pay not working from iPhone or Apple Watch at Apps, Websites, or Local retail stores.