Last Updated on
Ohh no why my iPhone is frozen and won't turn off or reset. Here I tell you a story of one of my best colleague, from last several days his iPhone was often stuck and the iPhone screen unresponsive to touch while he tried to tap on any app, shake to assistive touch but nothing happened and after bored he was trying to turn off his iPhone to restart. Badly its iPhone is frozen and won't turn off. So he came to me and explain about the issues. At that time I suggested several tips to him to fix iPhone hanging problem.
we are happy to help you, submit this Form, if your solution is not covered in this article.
These the ways that you can apply on Apple iPhone 11(Pro Max), iPhone X, iPhone 8 (Plus), iPhone 7 (Plus), iPhone 6S(Plus), iPhone 6(Plus), iPhone SE/5S and earlier iPhones. Let's dive into the following guide to resolving iPhone Freezing and unresponsive touchscreen issues.
Tricks to Fix iPhone is Frozen and Won't Turn off or Reset: Useful for iPad, iPod Touch
Fix 1: Force Reboot iPhone
Don't worry it won't erase the content currently on your device.
For iPhone 8 or later:
1: Press and Quickly Release Volume Up button,
2: Press and Quickly Release Volume Down Button,
3: Press and Hold Side Button until you see the Apple logo on Screen after the black screen.
To Start the iPhone, Again press the Side button until the startup apple logo on the screen.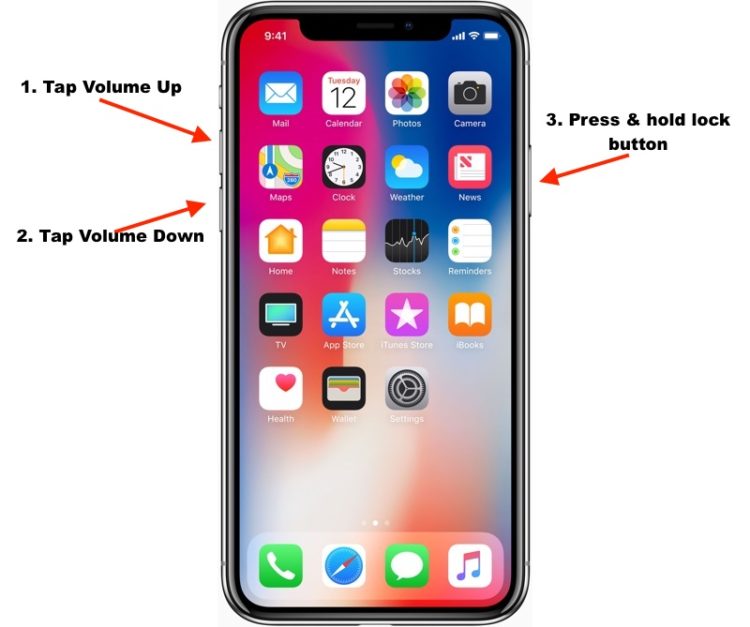 For iPhone 7/iPhone 7 Plus: Use Sleep/Wake button + Volume down button at once until Apple logo on the screen.
For iPhone 6S and Earlier: Way to Force restart iPhone, Press and hold the Power button + Home button simultaneously for 10 seconds until you see the Apple logo. And again follow the same process to turn on your iPhone.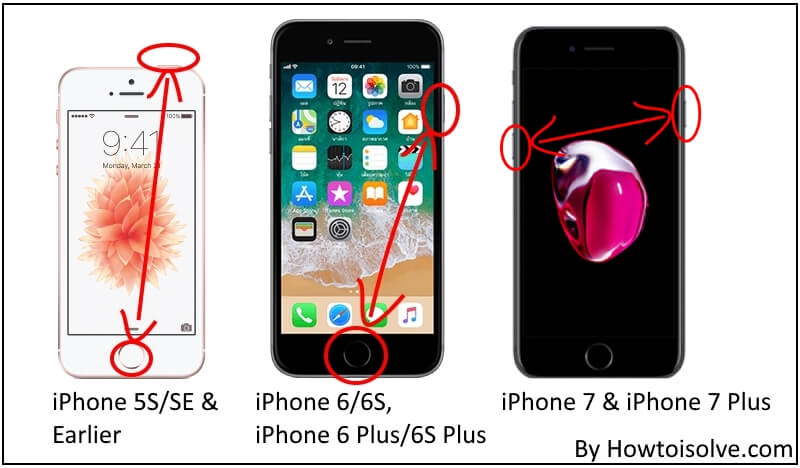 After check out it, I hope, your iPhone would be running like a brand new.
That's it. also try if any hardware damage in Side or Home buttons.
In addition, there are important instructions you must check out given below.
Get Detailed About: Reboot iPhone X, iPhone 8/ iPhone 8 Plus.
Fix 2: Use AssistiveTouch to Turn Off the Phone
Just in case if the Power button stopped working or malfunctioned, you can use the AssistiveTouch, the virtual button to turn off the phone. Alternatively, the iPhone updated to iOS 11 or later can shut down the device from the settings app.
Two Methods:-
Use Alternate technique for turn off iPhone: Turn off iPhone without Power Button. [Turn off iPhone 5 Without Top Button, iPhone 6/iPhone 7 Plus/iPhone 8 Plus and iPhone X or other models without Side button]
Use Settings option for Turn off or Shut down iPhone, Go to the Settings > General > Shut Down. (This option is available in iOS 11 or later)
Fix 3: Check Available Storage on iPhone
An insufficient iPhone Storage is a direct invitation to hundreds of issues like App Crashing, iPhone Lagging, iPhone Gets Stuck on Apple Logo, and more. Make sure enough storage is available on the iPhone to avoid such dilemmas.
Open Settings app → General → About → look Available size between Capacity and Version.
If available storage less than 1GB, please take backup and delete unnecessary App and data.
Fix 4: Update the iPhone
In addition, Verify your iPhone firmware is up to date. To make confirm it,
Go Settings → General → Software update.
If your screen shows Unable to Check for the update then try this solution
Fix 5: Contact Apple Support
In the end, if nothing helps, you've to reach the Apple Store to get assistance from Apple Technicians. It seems like iPhone Won't Turn On is a bigger problem than we imagined. Make a genius bar appointment to take assistance face-to-face or make a call to Apple Support.
You might don't make or receive available calls due to the touch screen unresponsive and totally frozen.
Premium Support is Free Now
We are happy to help you! Follow the next Step if Your Solution is not in this article, Submit this form without Sign Up, We will revert back to you via Personal Mail. In Form, Please Use the Description field to Mention our reference Webpage URL which you visited and Describe your problem in detail if possible. We covered your iPhone 11 Pro, iPhone 11 Pro Max, iPhone 11, iPhone 8(Plus), iPhone 7(Plus), iPhone 6S(Plus), iPhone 6(Plus), iPhone SE, SE 2(2020), iPhone 5S, iPhone 5, iPad All Generation, iPad Pro All Models, MacOS Catalina or Earlier MacOS for iMac, Mac Mini, MacBook Pro, WatchOS 6 & Earlier on Apple Watch 5/4/3/2/1, Apple TV. You can also mention iOS/iPadOS/MacOS. To be Continued...
Please share your feedback regarding how helpful the above fixes to resolve iPhone is frozen and won't turn off or reset. like it? Share it.
Jaysukh Patel is the founder of howtoisolve. Also self Professional Developer, Techno lover mainly for iPhone, iPad, iPod Touch and iOS, Jaysukh is one of responsible person in his family.
Contact On: [email protected] [OR] [email protected]