From the starting of the year 2019- almost all folks had tried to get the best flash player browser for iPad, iPhone. However, still, we can't say what is the best flash player for the iPad. We know you have an immediate need to play a flash video-supported iPad tool. So if you want to play a flash video on your iPad or iPhone, then the Adobe Flash Player plug-in is the best option. But, unluckily, Apple has never supported the Adobe Flash Player tool. Since instead of that, there are Variety of ways to play and watch media container (audio, video, text, and data) based flash video on iPad or iPhone (.flv, .f4v, .f4p, f4a, .f4b).
Luckily, many good review flash browser apps are specially made by iOS developers. I hope this would be solved so many how-to questions such as how to run an online flash game on iPad Pro, get flash video on iPad Air, and view flash-based internet websites on iPad Mini. So get below the best flash player for iPad, iPhone supported iOS.
Free and Pro Best Flash Players for iPad Pro, iPhone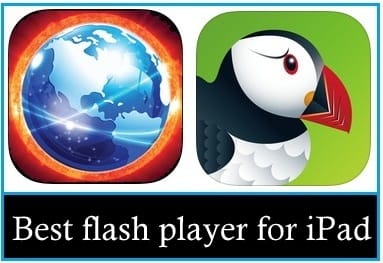 Use below given best iPad apps below that allow you to play flash video online, offline. These are not plug-ins but a kind of virtual browser.
#1: Photon Flash Player for iPad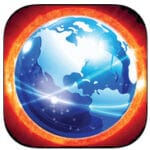 The Photon Flash player is a little pricey app but such a potent tool. Moreover, it supports an array of languages, likely USA English, French, German, Italian, Japanese, Korean, Chinese, etc. get fast native browsing for usual web portals and remote browsing for Flash websites. In short, it's a safari alternative web browser.
Photon browser allows you to play Flash games such as free Facebook games, use Flash app, listen to music stream via Flash player and watch the video. At all, it's a full-featured browser and multi-task by using tabbed or multiple views during browsing.
#2: Puffin Web Browser
Puffin is a free Flash Player app for the iPad and iPhone. It provides thrilling speed. Mostly average mobile internet speed feels like torture. Puffin web browser includes Adobe-flash-over-cloud 24 x 7 now without additional in-app-purchase.
You can access your Chrome bookmarks quickly, get the virtual gamepad, Adjustable Flash video quality. Also, be happy because all connections are auto encrypted. Since be safe on any public WiFi.
You'd also like the best Mkv Player for iPad, Best iPhone Video Players.
Now, in recent updates, Safari and Another top most popular browsers also support Flash. So keep your iOS up-to-date with the latest version and Extend all the features on your iPhone, iPad's Browser.
Do you have any best flash players for iPad, iPhone? Would you please share in the comments? And be helpful for other iPad users.