Last Updated on May 8, 2023
Are you not interested to read a book on iBooks alternatives Reading apps? Don't worry. We have addressed several best iBooks alternatives for iPad, iPhone, and iPod Touch [Now Renamed "Books" & "Apple Books"]. These will become useful for school students, college students, Professionals, Authors, and writers. So go below and choose an iBooks alternative app for your iPad.
We would like to share this post, Among our readers after our sound great Best audiobooks apps for iPhone and iPad. These are the best apps for iPad Air, iPad Mini, iPad Pro, and iPhones. The Plus point is Almost Applications supports family sharing so that up to six family members will be able to use App with family sharing enabled.
Best iBooks Alternatives for iPad, iPhone, and Apple Watch [Apple Books]
1. Wattpad: iBooks Alternatives for iPad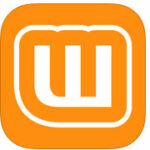 WattPad is a free ebook reader app for iPad, iPhone. Want to write your own story, want to meet readers and writers? Though download this beautiful entertained and inspired ebook reader app for iPad, supports Apple watch, too. There are millions of users who are using the Wattpad free book app. it has placed inside the world's top 5 book app for iPad, iPhone, and iPod touch. The app will motivate you while you're bored.
One of the greatest simple designs and Everyday useful reading app in on iTunes store for iPad users. So Download today and make it an iBooks alternative for iPad. App publication has featured including download stories/books for offline reading, social sharing feature, popular cast celebrities stories, search available by authors and poets like Tyler Oakley.
Wattpad get on Apple App store → Download now
2. Marvin: Best iBooks Alternatives for iPad
Marvin is a Pro app but superb. Are you passionate about your books? We recommend this eBook reader app for your iPad/ iPhone and iPod Touch. It's developed with the modern style of user interface and design. The app has virtually incredible features and flexibility than the Apple official iBooks app.
featured like available two-column layout, selection of beautiful reading fonts, cloud location sync, full book search, easy to discover the book and learn, books organization is very superb, powerful library management tools; You can store your book on Dropbox so you can get anywhere you are. The app is seriously the best iBooks Alternative for iPad.
3. GoodReader
The GoodReader app for manage PDF books on iPad, iPhone and iPod Touch. Best for Students, professionals, office use and sound great for those who are working on PDF file works daily with Apple iPad. It's called a PDF engine because every function concerned PDF file has this app. View, create and edit PDF annotations, you can sign documents and draw pictures with a finger or using the stylus.
Easy to maintain large numbers of files, copy, move, rename, zip, unzip and unRAR files and folders. Also, you get Advanced PDF reading and editing which are not built-in in the iBooks app. it's compatibles with iOS 12 and earlier devices.
4. Amazon Kindle:

Best iBooks Alternatives for iOS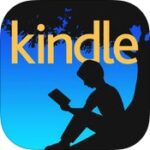 Easily signing up and sign in that makes your Virtual book store secure on all the Devices. Get Personalised recommendations and easy to search book options from the 16 most common categories. The next Stage is multiple select books. After that download it for offline use.
Downloaded Books open without internet connectivity. Or Easy to sync all the books in the device if you downloaded from other devices or platforms apps.

Get the important notification on trending books, User's interest books, and news updates.

Adjust the page layout, Font size, Style, Alignment, Brightness and Background paper.

Find content using the keyboard from Search box option, Share books or page on the social app, Copy page, Print and more from sharing option.

Amazon's largest collection books now easy on App. Other features are X-Ray, Page Flip, Print Replica, Whispersync, Flashcard and more
Download Now – Free
5. Google Play Books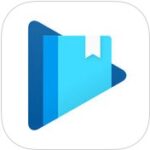 Jocks, Comics, Children Books, History, Business, Health, Cooking & Food and Technology books within the single app. App Features are the 3D page, Parental control.
First Review books from ratings, Get the free sample. Download it or Save in our library for offline read.

Google Play Books required Google Account.

Instant jump into any page from the Bottom slider, Night light (Great in night vision), Change Test style and size.
Over 4 Million books, Page previews in each book.
Download App – Free
6. Nook-Read Books, Magazines, Newspapers & Comics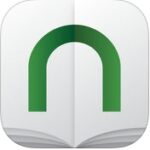 Digital reading apps for iPhone, iPad and iPod touch. Award-Winning eBooks Discovery app uploaded 4 million eBooks and ready to get experience at the new level.
Separate Categories for Bookstore, Library.

Add Title to your Wishlist and get ready for the next read.

Enjoy free full books on Friday or Serial read.

Access your personal library with the simple sign in or sign up the account.

Customize with the favorite background, Font style, Size. Support for other languages.

Get read more about this app features and how to use the guide in below link; App is compatible with iOS 8, iOS 9, iOS 10, iOS 11 or Later
Download Now – Free
7. FanFiction – 3,00,000+ Books for fiction Readers
Interesting stories written by Fans, Download stories option for reading offline. Feel healthy and free by searching for new stories and share interesting things with the largest FanFiction community. Simple Signup and Keep secure your account on personal login on all devices.
Do something new, share your talent. Write an own story and publish it on the largest platform in the right way.
Download App – Free
Do you have any best iBooks alternatives for iPad and iPhone which is not mentioned? Please write to us in the comment box. We review it and if possible, we will add it soon.