Last Updated on Oct 19, 2021
Are you tired from Frozen your Mac, MacBook Pro, MacBook air running on Monterey, or earlier macOS? Here is the best-reviewed software for your Mac device. So let see full features, specifications, and user review on Mac Cleaner and Speed Booster: CleanMyMac X by MacPaw. This software is only developed for improving system performance automatically in just one click without any technical knowledge and command operations. After a long time of update and usage your Mac stores a large amount of corrupt data and shortcuts that will slow down your OS X process.
#1 MacPaw's speed booster software is also available for Windows OS.
Also Useful: Best Mac Data Recovery Software for lost Data.
No. 1 Unique features of Mac cleaner and Speed Booster for Mac and Windows:
CleanMyMac X is guaranteed software for the care of your Mac after successfully scanning your drive.
See the Overview and how to use a guide and what is in result
100% scan your Mac effectively and take action on the result after got some unused and unwanted files and folders. So you can also increase disk space, Since the user's review, get a large amount of free disk after scan own system (Up to 22% and more free up space). Very well designed file removing algorithm always care your data those really useful.
Remove hidden Phones created to be an iPhoto app and those hidden and no need for future use. Without any risk of delete recent your iPhoto collection, you can manage and get extra space covered by this app on Mac.
CleanMyMac X also uninstall not compatible OS X version apps, Remove unused files when you use third-party software as Windows runs on Mac.
System Junk Files
Large Unused Files
App Left Over Files and Folders
Remove Malware
Fix the Serious issues like Apps Update, Free Up RAM, Clean Traces,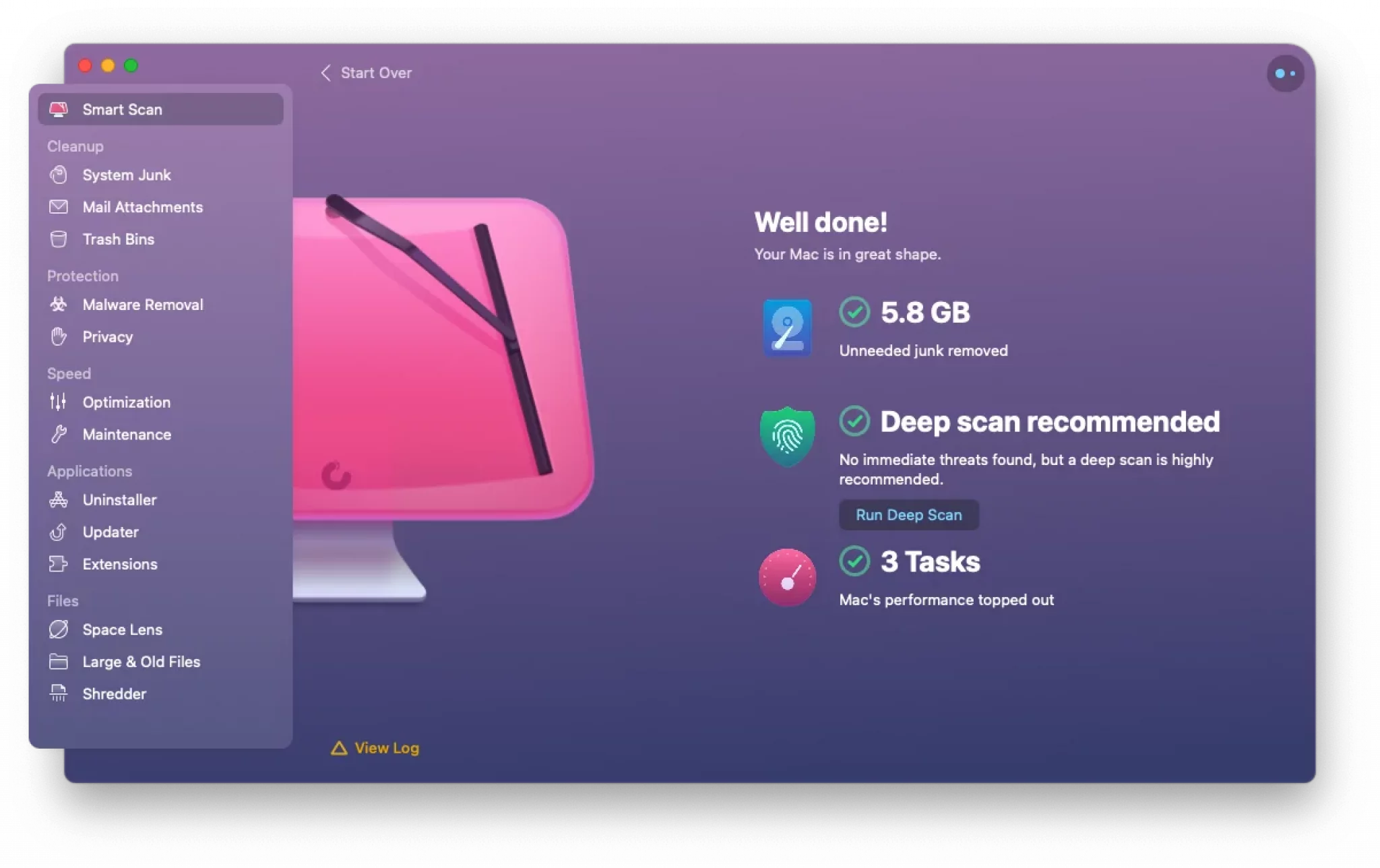 Buy For Mac: CleanMyMac X
Terminate Background Widget, Plugins and Preference Apps and more easily.
For Windows: CleanMyPC Download Now
Alternatively, For windows also available, CleanMyPC is compatible with Windows 8, Windows 7, Windows 10, Windows 11 Full-featured same as included for Mac.
Want to interested Buy in Other MacPaw Best selling products for your Mac MacPaw store
Overall popularity on internet media and digital software list, it's the cause, Award-winning service and support from developers and experts made this product very useful for all users as best Windows and Mac cleaner and Speed Booster for Mac.