Last Updated on Nov 10, 2020
All Apple devices have custom settings for Change iPad sleep time or adjust own time interval from default. However new raise to wake up screen features not available on any iPad models. But changed lock/ Unlock screen pattern applied to all iPad model. See the settings below for change auto lock screen time. So ideal and the best way to set up lock screen time or Auto-lock with passcode should be Auto sleep screen time should be greater than the auto-lock passcode time.
we are happy to help you, submit this Form, if your solution is not covered in this article.
Big screen Apple Gadgets use for keep continues or long time work, Like Read eBooks, Watch Movies, Preview pictures and more. Many times I experienced child tempered on accidentally sleep screen or auto locked screen. So set it depends on who is using your iPad?
Read about How to turn off sleep mode on iPad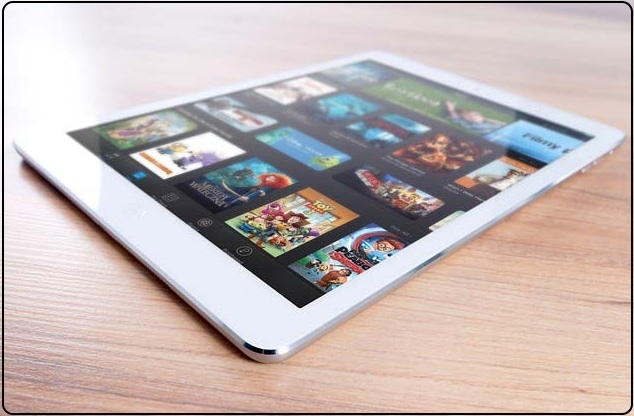 iOS 11 and Later:
the innocent question is asking all iPad fans: Where is an auto lock on iPad? Follow the steps below,
Go to the Settings app on iPad, Tap on Display & Brightness > Auto-Lock.
Next to Auto-Lock > Select Time interval (2 Minutes, 5 Minutes, 10 Minutes, 15 Minutes and Never).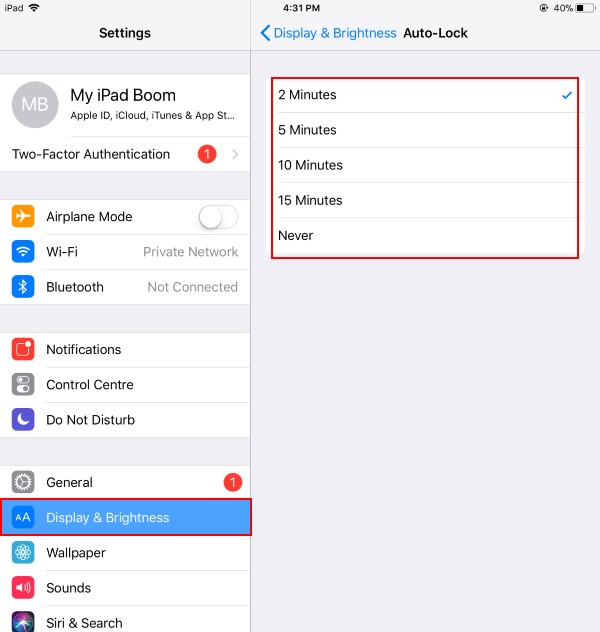 For iOS 10
1: Go to the Settings app on iPad
2: Next, Tap on General under the Settings App.
3: In General, Find Auto-lock option. Time intervals are 30 seconds, 1 Minute, 2, 3, 4, 5 Minute or Never.
Never option: With this option, you can put into sleep mode by press side Sleep/ Wake button once.
Enable Touch ID & Passcode/ lock after Sleep iPad
1: Go to the Settings App.
2: Next, Tap on "Touch ID & Passcode".
Note: Please check Touch ID is activated for lock screen, and then you can see only on default settings "Immediately". For the security purpose, But Once you disable touch ID for lock screen, you will find more options for change auto lock passcode after sleep iPad.
3: Find require a passcode, Choose longer time interval (I recommended only for you doesn't like enter passcode again and again).
Note working Change iPad sleep time: Restart or Force restart iPad.
Hope you are enjoying Change iPad sleep time, any trouble then shares with us in the comment box.