🗓️
December 8, 2023
By ✍️
Jaysukh patel
Access camera on the lock screen now changes the way to access the lock screen on iPhone – all new iPhones have too much improvement in the camera department. So people are excited to use it and Try it. But, if you are not happy with it, may be your friend or child using/ Testing the camera without permission. I got many emails/ Forms Questions to request Stop or Disable Camera Access from the lock screen on the iPhone and iPad.
Some users have a problem with the camera app accidentally opening from the locked screen. The camera app consumes more battery (it's not true because of Apple's upgraded battery performance in the new iOS. Also, we cannot delete like other built-in apps.
Some users are not accepting this solution, but here I suggest the best Option that Disables the camera open from the lock screen anyhow. It's official and Works as parental control. Officially, there is no other choice but to Disable the camera only from the lock screen, so understand and accept my assistance. If you have tips that help disable the camera open from the lock screen iPhone/ iPad with iOS. This approach also benefits that guy with an iPhone camera issue unavailable from the lock screen.
Steps on How to Remove/ Disable Camera Access on iPhone Lock Screen/ iPad
Hope that! Apple will give a solution to this office in the next update.
---
Steps to Disable Camera Access from the lock screen on iPhone
Go to Settings App
Tap Screen Time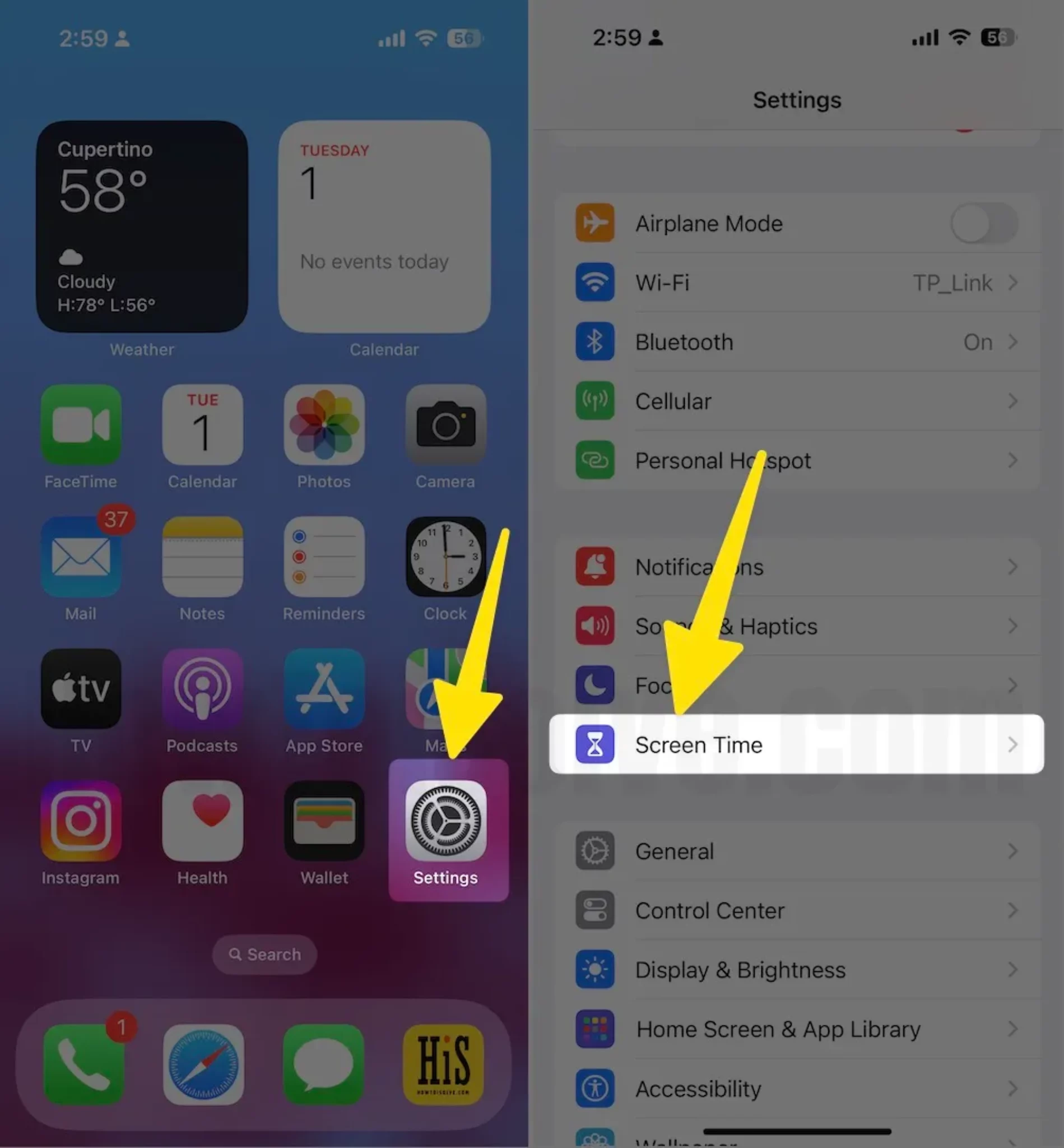 Tap Content & Privacy Restrictions
Turn the toggle ON Content & Privacy Restrictions.
You may be asked to enter the Screen Time passcode.
Tap Allowed Apps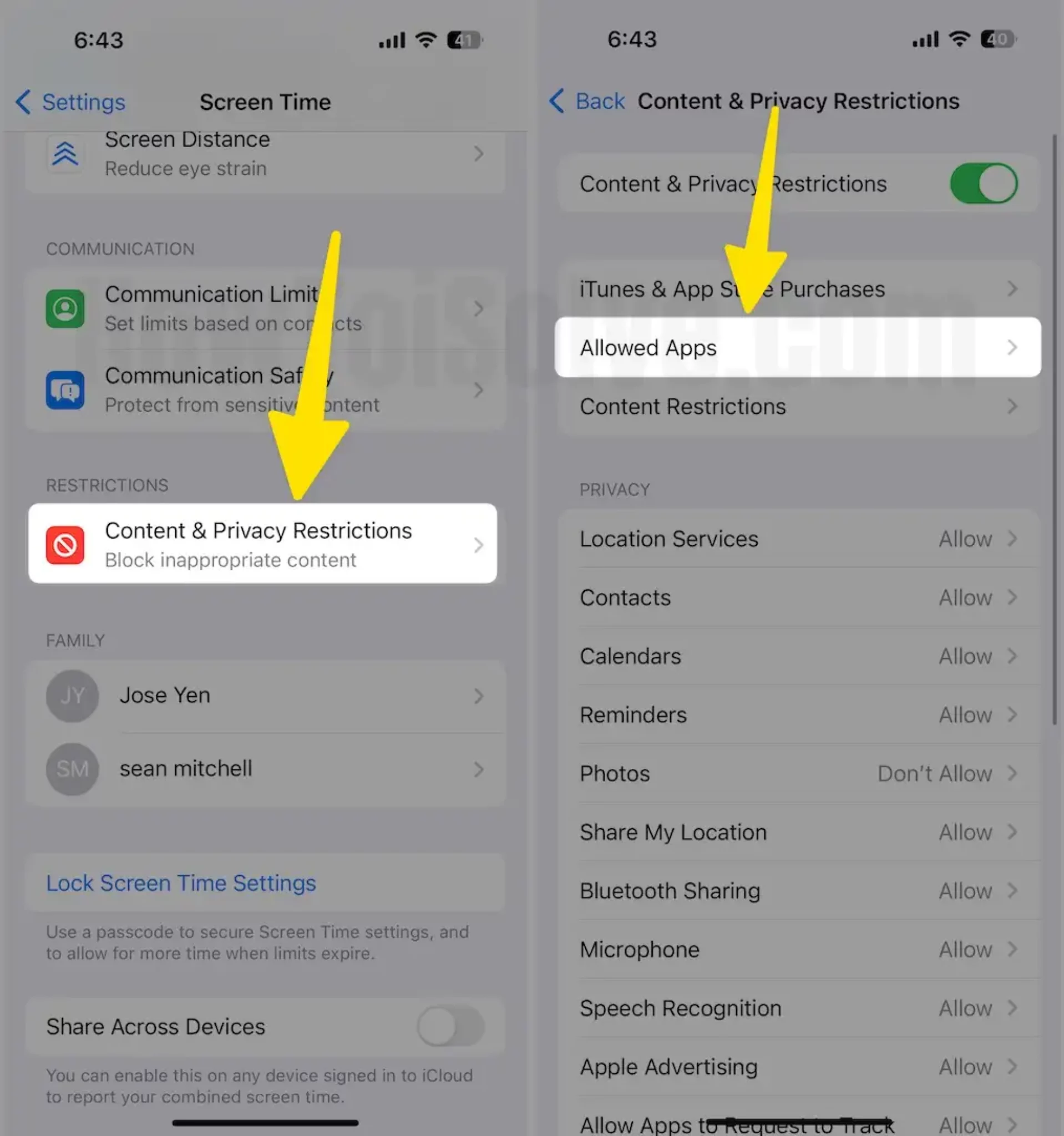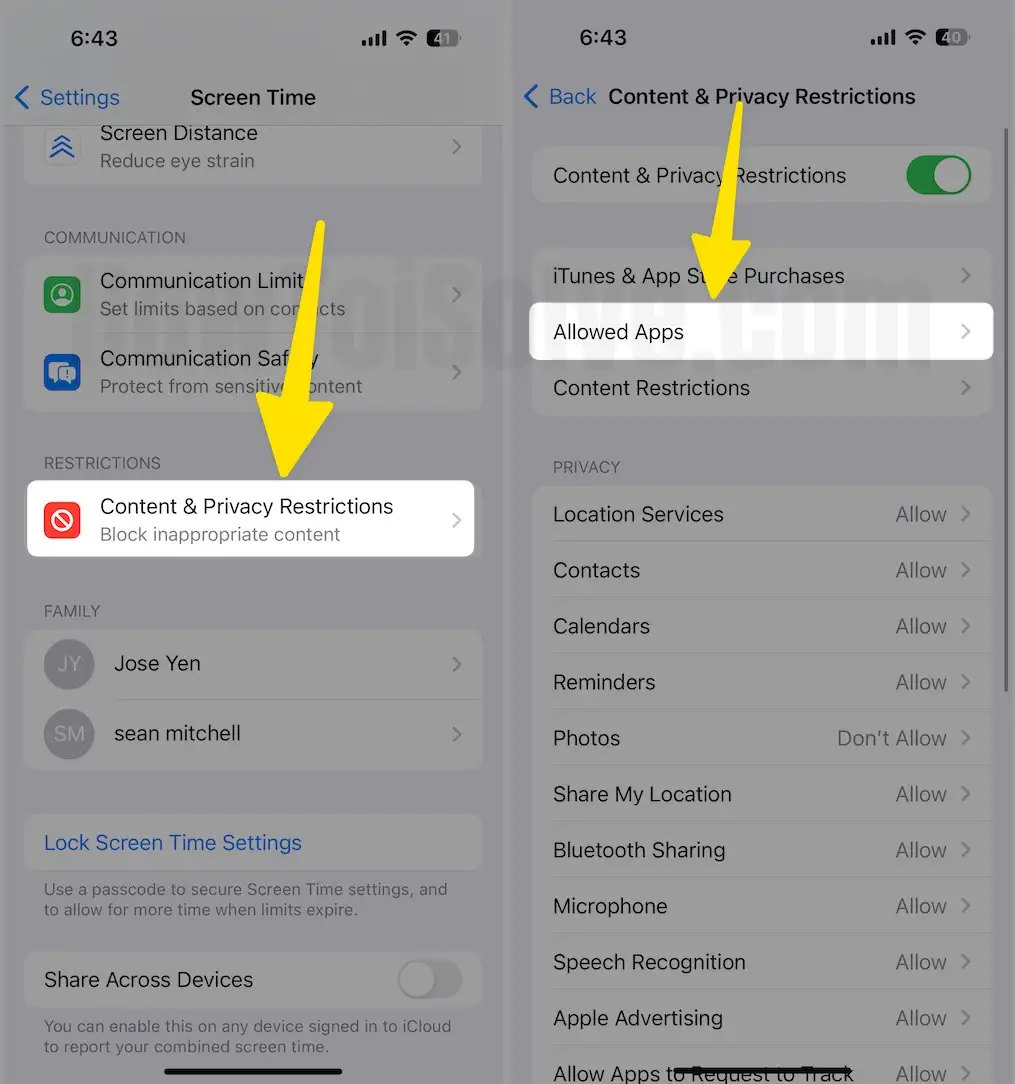 Turn toggle the Camera off/White.
That's it! On your iPhone camera app, hide the entire system. So nobody can access the camera, even you, until you remove camera app restrictions from the screen time setting.
To get the Camera app back on your iPhone, you will have to follow the above steps 1 to 7 and make a camera toggle Green. After that, I hope you retrieve the lock and home screens' camera app.
Note: What should I do if I forgot the Screen Time password on my iPhone
Keep in mind this option will also hide a camera app on the home screen/ Spotlight search. So when do you want to? Return the above steps and Enable the Camera option under the Privacy setting for the device.
You might also like: How to send the text with a screen effect in iMessage.
Try this temporary/ offensive solution now, or remove camera Access from the lock screen iDevice running on iOS. The same steps are also helpful in previous iOS versions with the same faction.
Don't Miss – How to Disable Widgets Lock Screen iOS