🗓️
December 7, 2023
By ✍️
Jaysukh patel
If you are stuck with iPhone 15 Won't back up to iCloud, then prefer this tutorial and get rid of it. Lots of users had found the problem with backing up iPhones to iCloud on Phone 14, But This problem also happens with Other iPhones/iPads in the Same Family. Because all Apple Devices use the same iCloud account, and it's limited to 5GB of Free Storage. It is quite difficult to predict the actual reason behind iPhone won't back up to iCloud. So we will avoid that part and directly focus on how to fix the iPhone that won't back up and start the baking up process smoothly as soon as possible.
All the major tricks that could help you and resume the functionality of the iPhone are covered in this post. Read on and follow the track stepwise. More helpful suggestions and opinions on the Backup problem you can share in the comment section.
Troubleshooting Tips That Help iPhone Won't Backup to iCloud
Fix 1: Make Sure iPhone is Connected to Wi-Fi
Before starting the backup to iCloud, you must connect the iPhone to a strong Wi-Fi connection. When you are backing up your iPhone to iTunes, there is no need to have Wi-Fi. Since iCloud stores your important data over cloud storage, so Wi-Fi is mandatory. Alternatively, turn off and turn on the Wi-Fi on your iPhone and try to back up your iPhone.
Step #1: Go to the "Settings" app.
Step #2: Tap "Wi-Fi".
Step #3: Turn Off and Turn On WiFi toggle. Now Tap on the (I) button next to your WiFi name.
Then Tap on Forget This Network. Now Find the Same WiFi again, and Enter the WiFi password to successfully connect. Start the Backup Process again.
Step #4: That's it. Sometimes your WiFi stuck and not Active because of important security vulnerability. Most of the VPN or Office WiFi Block the internet connection that came to your iPhone. I recommend to Remove or Disconnect VPN profile completely and Also try with your Home WiFi network.
Remove VPN: Settings > General > Scroll to VPN > Delete VPN Profile and that's it.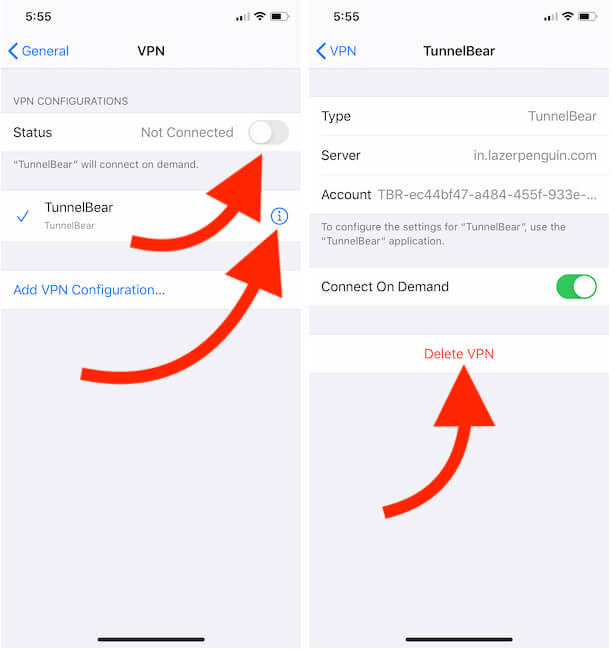 Backup Will Start While Connected to Power and Locked
Are you sure about it? You have enough iCloud storage space in the iCloud account. Still, are you getting problems with iCloud backup, Then you can Start backup request manually under the settings, Go to the Settings > Apple ID Profile Name > iCloud > Scroll to iCloud Backup > Back Up Now. Tap on it to Start Manually backup. Otherwise, iCloud Backup will occur later when connected to power, Locked, and Wi-Fi.
Important: iCloud Space is not enough, Your iPhone will give a notification like iPhone Backup Failed [You Do Not Have Enough Space in iCloud to Backup this iPhone]
Sign Out and Sign in Apple ID your Apple ID
Update iPhone
Reset All Settings
Restart Your iPhone
Fix 2: Check The Storage of iCloud, Free Up Storage, or Upgrade the iCloud Plan
Apple only gives you 5GB of iCloud space for free, and if you want more storage then different plans are available with various costs. Needless to say that 5GB storage is not enough in this world, because few photos and videos can occupy that much storage. And because of this, sometimes we are unaware of how much storage is left on iCloud and constantly trying to backup the iPhone while receiving the same iPhone Won't back up to iCloud. Here's how to check the remaining storage of iCloud,
Step #1: Open the "Settings" app on your iPhone.
Step #2: Tap on your name.
Step #3: Select "iCloud".
Step #4: Tap "Manage Storage".
Step #5: There you can see the left storage.
Moreover, if you have taken a backup before this, then I would suggest you delete that old backup from the iCloud to free up some additional space. You can delete the old iCloud backup from the above steps.
Once you got Free up storage on your iCloud account, Enable or Turn on iCloud Backup on your iPhone.
Go to the Settings app on your iPhone > Tap on your Profile Name > iCloud > iCloud Backup > Enable iCloud Backup.
If you can't Delete old backup then you can upgrade iCloud storage.
Fix 3: Reduce The Size of Backup
Why not backup the files in parts? How do I know the size of backup on the iPhone? The question looks a bit hard to find, but it's very easy. Learn how to check the size of backup on iPhone,
Step #1: Navigate to the "Settings" app.
Step #2: Tap on your name.
Step #3: Locate and tap "iCloud".
Step #4: Select "Manage Storage".
Step #5: Choose "Backups".
Step #6: Now you can see the "Next Backup Size" on the screen.
Fix 4: Check for The Updates
Usually, in a month or two, Apple releases a small update to fix security patches and improve the performance of the iPhone. But there are few people who don't like to update their iPhone and end up with such critical problems. Let's try to fix the iPhone won't back up to iCloud by updating the iPhone.
Step #1: Launch the "Settings" app.
Step #2: Go to the "General".
Step #3: Scroll down to the last and tap "Software Update".
Step #4: If any update is available, tap "Download & Install".
Fix 5: Backup Using Alternate Wi-Fi
Sometimes slow internet connection or WiFi keeps dropping, stop your iPhone backup to iCloud. Use an Alternat WiFi connection nearby you.
When I was stuck with this problem, this solution did solve iPhone won't back up to iCloud. It sounds odd, but after trying all the above solutions, this did work for me. I would like to suggest you and back up your iPhone using alternate Wi-Fi.