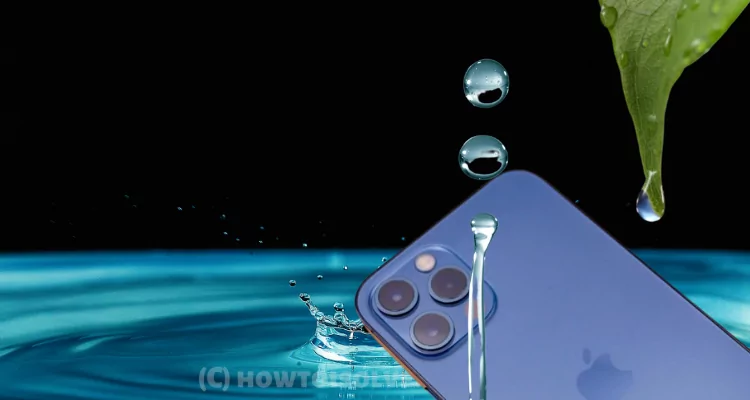 Last Updated on Oct 14, 2021
Let me gonna teach you about is iPhone 13 waterproof? Or can I take my iPhone 13 (Pro Max) in the shower? One of the biggest tech companies globally, Apple has recently launched its latest iPhone 13 line-up and a few other products and accessories. Since last year, Apple has streamlined its iPhone range and minimized it to four for every year's launch event. The four smartphones include the standard version of the iPhone, the Mini-Series, the Pro Series, and the Pro Max Series.
we are happy to help you, submit this Form, if your solution is not covered in this article.
The tech community worldwide waits the whole year for the most anticipated launch from Apple – the iPhone 13 line-up. Although Apple is widely known for its level-up tech innovations, it makes very few changes to its products. In the iPhone 13 series, Apple made very few changes compared to its already capable predecessor, the iPhone 12.
From the previous generation, iPhone 13 carries forward the water-protected rating. In addition, the new iPhone also comes with an IP68 rating, the best water-resistant rating for any electronic device.
An IP rating is an internationally accepted rating system for protecting electronic gadgets from water and dust particles. Ingress Protection, popularly known as IP, is described with two numerical digits and the digits define the protection from solid and liquid molecules, respectively.
Can I take my iPhone 13 in the shower?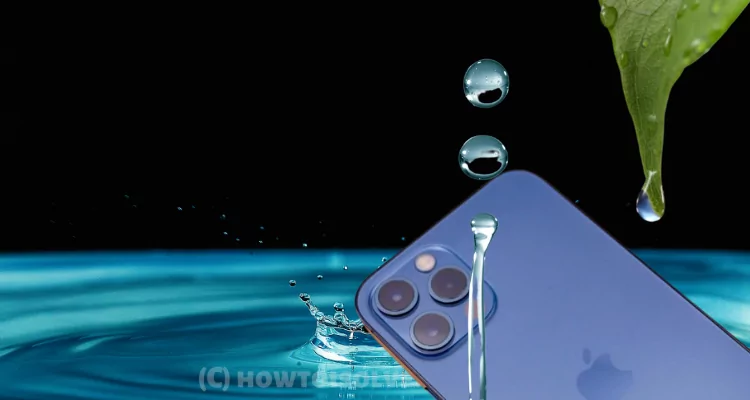 Is the iPhone 13 waterproof or water-resistant? Let us look at the charts below to get detailed information about an IP rating.
Sample IP rating.
First digit – Solid Second digit – Liquid
The first digit – Solid Particles.
| | | |
| --- | --- | --- |
| Level | Object size protected against | Effective Against |
| 0 | Unprotected | There is no protection from contact and the ingress of different objects |
| 1 | >50 mm | Any huge body surface, like the back of the hand, but there is no additional protection against any deliberate contact with body parts. |
| 2 | >12.5 mm | Fingers or similar objects. |
| 3 | >2.5mm | Tools and thick wires |
| 4 | >1mm | Most wires or screws |
| 5 | Dust protected | There is no total prevention against the ingress of dust. However, there shouldn't be entry of significant dust particles to interfere with the proper functioning of the equipment. There is complete protection against any contact. |
| 6 | Dust Tight | There is no ingress of dust, though there is total protection against any contact. |
The second digit – Liquid particles.
| | | |
| --- | --- | --- |
| Level | Object size protected against | Effective against |
| 0 | Not protected | – |
| 1 | Dripping water | Dripping water (vertically falling drops) shall have no harmful effect. |
| 2 | Dripping water when tilted up to 15 degrees | Vertically dripping water shall have no harmful effect when the enclosure is tilted at an angle up to 15 degrees from its normal position. |
| 3 | Spraying water | Water falling as a spray at any angle up to 60 degrees from the vertical shall have no harmful effect. |
| 4 | Splashing water | Water splashing against the enclosure from any direction shall have no harmful effects. |
| 5 | Water jets | Water projected by a nozzle (6.3mm) against enclosure from any direction shall have no harmful effects. |
| 6 | Powerful water jets | Water projected in powerful jets (12.5mm nozzle) against the enclosure from any direction shall have no harmful effects. |
| 7 | Immersion up to 1 Metre | Ingress of water in harmful quantity shall not be possible when the enclosure is immersed in water under defined conditions of pressure and time (up to 1m of submersion) |
| 8 | Immersion beyond 1 Metre (usually up to 3m) | The equipment is suitable for continuous immersion in water under conditions that shall be specified by the manufacturer. Typically, this will mean that the equipment is hermetically sealed. However, with certain types of equipment, it can mean that water can enter but only in such a manner that it produces no harmful effects. |
Along with the highest IP rating, the new iPhone 13 also comes with industry-leading performance, a significant Super Retina XDR display with a 60 Hz refresh rate, a bigger battery capacity, and an excellent set of cameras on any smartphone. The prices of the latest iPhone range start at $699USD for iPhone 13 Mini 128 GB variant and rises to $1599USD for iPhone 13 Pro Max 1 TB variant.
Can iPhone 13 take pictures underwater?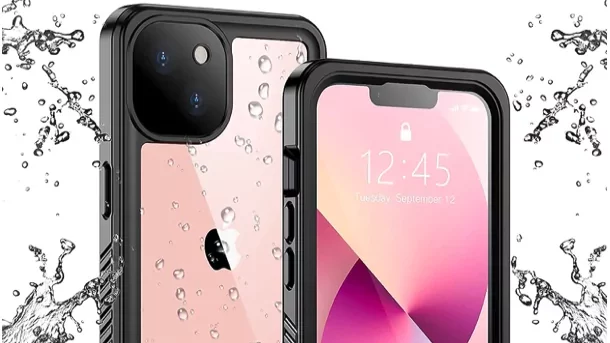 iPhone 13 and iPhone 13 Mini both are "water-resistant," right. And, the waterproof word is not synonymous with water resistance. So if you want to take your iPhone 13 underwater photos, I highly suggest you'll need a standard waterproof case for iPhone 13 or a Waterproof Case & Pouch for iPhone 13/Pro/Max. Check out the Below Links,
Is iPhone 13 Pro and iPhone 13 Pro Max Waterproof?
Apple's newly launched iPhone 13 Pro and iPhone 13 Pro Max both mobiles are splash, water, and dust resistant and were tested under controlled laboratory conditions with a rating of IP68 under IEC standard 60529 (maximum depth of 6 meters up to 30 minutes). it means, Splash, liquid, and grime resistance are not permanent conditions and resistance might decrease as a result of normal wear. Do not attempt to charge a wet iPhone; refer to the user guide for cleaning and drying instructions. in case of your phone gets Liquid damage, the brand Apple does not repair your device under warranty. For that, you will have to pay to repair your phone. For example, if the phone motherboard sort in such case your phone won't turn on. So please please save your phone in water and stay away from the Phone repair store's solid expenses.
Conclusion:-
in many cases, if users dropped iPhone in normal depth then it seems still works. Some guys tried to take iPhone 13 waterproof test but it takes on its own risk, if any damage occurred then tech Apple is not responsible.
Your iPhone 13 is water-resistant as we have seen above IP68 ratings, not waterproof and water resistance is not a guarantee that no water can ever get in and damage it. That's why water damage voids your iPhone 13 warranty – nothing about an iPhone guarantees that if it gets wet, it won't be damaged.
Sometimes, if users dropped iPhone in normal depth (iPhone in bathroom while showering in stream water), then it seems still works. For example, Dropped iPhone 13 in toilet, in some case, iPhone 13 Dropped in water for a second and seem still work but you know that it is a non-removable battery Phone; hence you should turn switch off your Phone as well for some hours to avoid to charge.