🗓️
November 7, 2023
By ✍️
Jaysukh patel
iPhone Call Forwarding is excellent call management functionality for iPhone users. Using this option under the settings (Alternatively, we can enable Call Forwarding using Code), we can divert all calls from other Numbers to a primary number without any charge. It's free of cost and a time-saving solution for iPhone users right now. Also, We can do that on other smart mobiles just like this. It doesn't matter that you divert your iPhone's contact number to Android mobile. We can do this.
Find out the options for Call Forwarding under the iPhone's settings app. Conditional Call Forwarding is also an option that helps to activate call Forwarding using Code.
Steps for Turn on or Enable Call Forwarding on iPhone
Step 1: On your iPhone's home screen. Find the Settings app on your iPhone. Next, Scroll to the Phone option.

Step 2: Find the option for Call Forwarding. Enable Call Forwarding toggle and Select Forward to Option.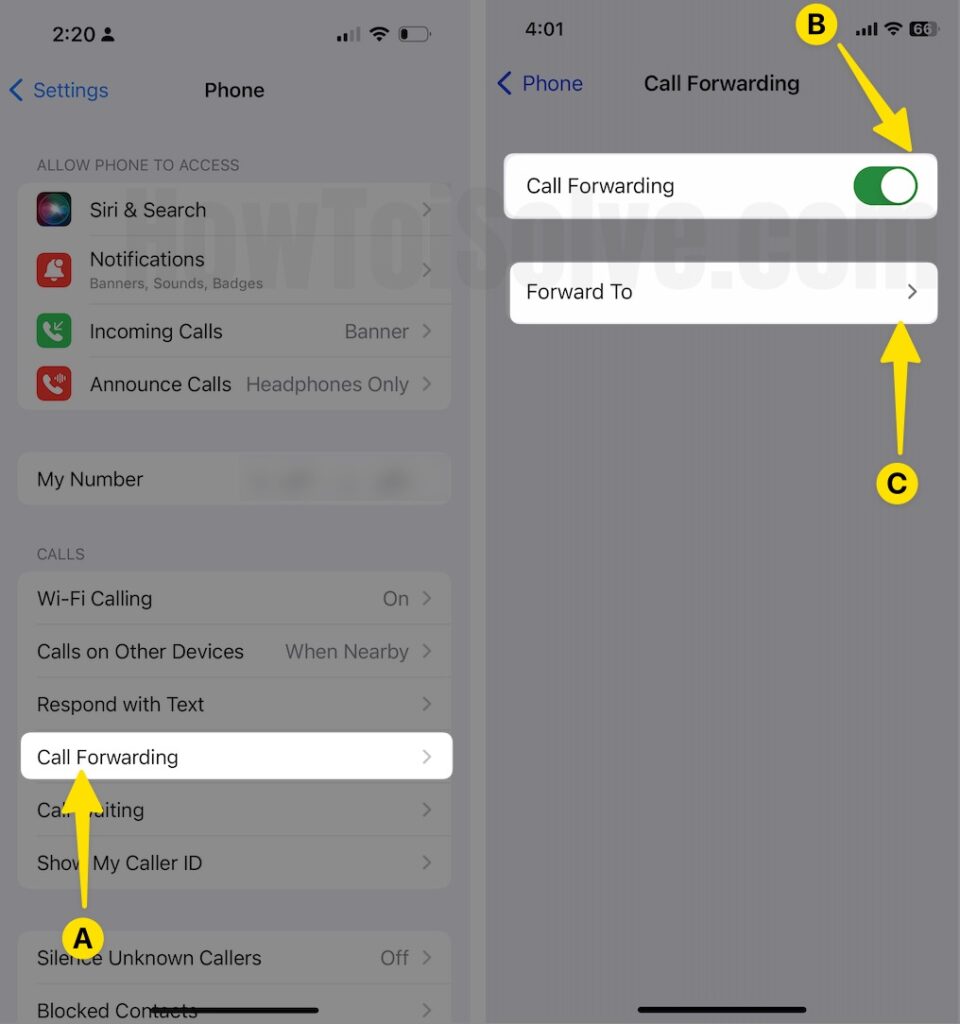 Step 3: Enter Forward to a number (This number must be activated or running on another device).Go back to save and Apply changes to the whole setup.
Note: Use Conditional Call Forwarding. Forward Call When Phone is Busy, Unreachable, or Left Unanswered.
Anytime we can turn off or Disable Call Forwarding from iPhone
Step 1: Open the Settings app On your iPhone. Scroll Down to the Phone Option.
Step 2: Find the option for Call Forwarding. Disable the Call Forwarding toggle and also Clear Entered a number (Clear all and Move Back to Save or Remove number).
Still, you have confused and failed to set up Call Forwarding on your iPhone. Write to comment us and wait for the solution. Also, follow us on social to get new updates and tips that you notified you first.