Last Updated on Jun 23, 2023
Still, normal wallpaper is convenient, and most users use it. But if you are willing to liven up your Mac display, you can choose Slow Motion Screensaver as a Desktop wallpaper of the places like the sleeping skyline of Hong Kong, the sandstone beauties of Monument Valley, and the rolling hills of Sonoma, etc, for a Mac desktop. And that's without, the long process of setting video as a screensaver on Mac.
In this guide, let me show you how to add a slow-motion screensaver to your Mac (Updated Screensaver Mac version).
How to Set a Motion Screensaver as Desktop Wallpaper
Do note that to set up a slow-motion screensaver for Mac, ensure your device is updated to the latest supported macOS (macOS Sonoma).
How to use Slow Motion Screensaver as Wallpaper on Mac
Note: Remember, if you are running your Mac on the macOS Beta version, you might face some errors during the procedure. In this scenario, the best option is to wait until the stable version is released.
1→ Go to Apple Logo.
2→ Select System Settings…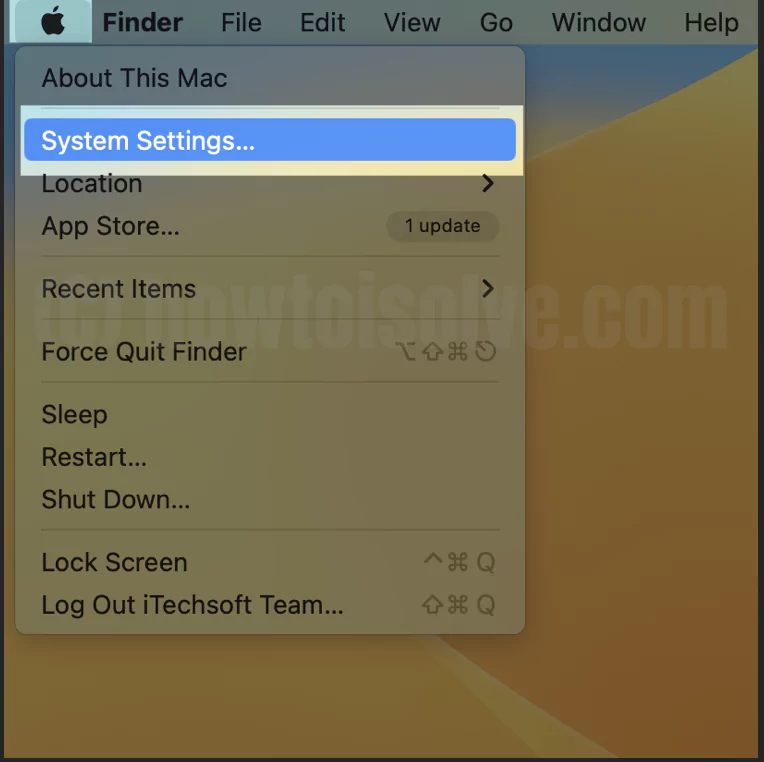 3→ Click on the desired Wallpaper from the left sidebar and download it.
4→ Once the downloading procedure gets finished, select to set it as Slow Screensaver on your Mac if Screensaver not working on your Mac because it can't download or Wait for Next update. Here's the full guide. Here's the All Slow Motion screensaver for the desktop.
Supported Slow Motion Screensaver as Wallpaper,
Landscape
Cityscape
Earth
Underwater
Now, this slow-motion screensaver will seamlessly become your Mac Wallpaper whenever you log in to your Mac. That's a unique feel compared to a set screensaver photos slideshow.
Or Get set it from Screensaver settings; download Screensaver that you set on your Mac and Enable the toggle "Show as Desktop."
Final Thought!
This is how you can set and use a slow-motion screensaver as wallpaper on your Mac. If you find this guide helpful, share as much as you can.