Get all about stock market updates on your Apple watch in free of cost, here I listed top Best stock market apps for Apple Watch to get the free stock alert on your watch. And also defined features that unique compared to other apps and most valuable stock expert guide from the current and also nominated for best stock forecast apps when you use on your watch. Most of the digital media suggesting these Stock market apps for iPhone, and iPad now all apps are ready to use on Apple watch from the user's reviews and formal folk.
Most of the time you can't get stock market updates for own countries or the other countries, but now get ready to monitoring worldwide (All countries) stock market data try-out the single app. useful for beginners and also for the expert to customize Stock glance on iWatch.
we are happy to help you, submit this Form, if your solution is not covered in this article.
All about the Stock solution on Best stock market apps for Apple watch Series 4, 3, 2/1
#1. Stock Tracker: Stock Market app for watch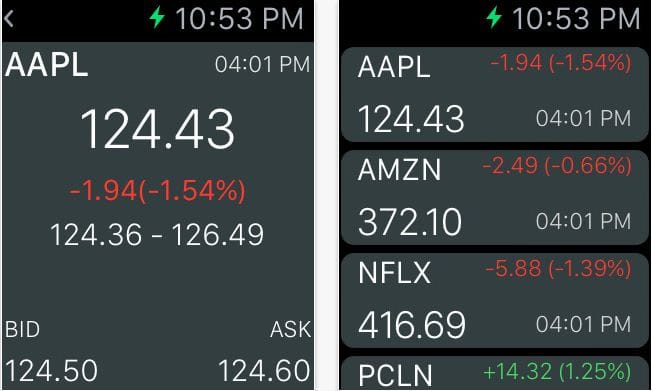 Get fresh real-time stock tracker on your Apple watch notification. Now, this app moved for apple watch also. Bing stock value font on screen gives easy option to see on the watch. Free quotes, expert headline and News, Event. Word wide stock portfolio, Stock analysis, exchange rate and more on your Apple watch series 4, Series 3, Series 2 & 1st generation.
Get instant notification and update on your Wrist fast compare to the iOS device.
#2. Stock Master: Tracking and Analysis
Astontek made up Stock master is unique functions iOS app for stock watchers, but now ready for the wristwatch. Get live notification in updates on Real-time stock quotes, Push notification with Email, All types of the Stock portfolio, any currency Forex stock, charts and more.
#3. Stock Watch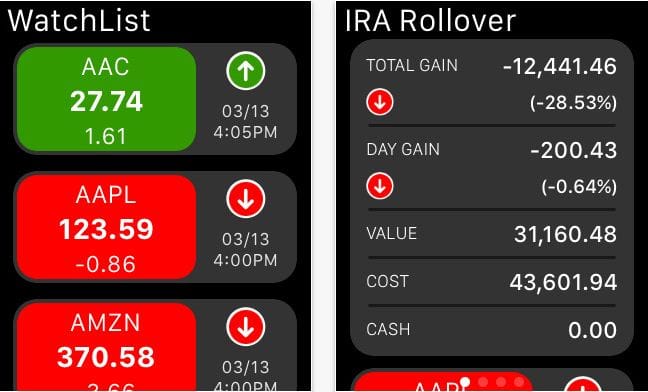 Stock Watch is a Universal app for your iPhone, iPad, iPhone touch and now Apple watch. Best light and dark color combination make this app more powerful for easy use. Get gainers and looser notification, Currency support, Custom filter chart.
#4. CNBC: Official app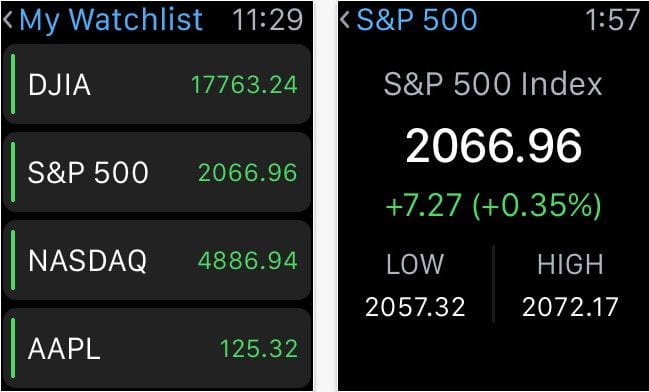 Now real power on your wrist with this app from the top Best stock market apps for Apple Watch, CNBC official app now ready for Apple watch, Business news with latest stock data inside your which list, And also get review through My Stocks, Tech stocks and more easily.
Get More: Stock monitoring App for Mac
Exclusive Best stock market apps for Apple Watch, first time available for your Apple watch. Comment your thoughts on how these apps helped you personally or suggest if you're using apart from that. You also contact us on Facebook, Twitter.
Jaysukh Patel is the founder of howtoisolve. Also self Professional Developer, Techno lover mainly for iPhone, iPad, iPod Touch and iOS, Jaysukh is one of responsible person in his family.
Contact On: [email protected] [OR] [email protected]