Last Updated on May 7, 2023
You are trying to read a new voicemail on your iPhone. But, it is showing up an error Visual voicemail currently unavailable. Don't worry. It's not a terrible issue but might happen due to a bit of glitch of the carrier provider. There are several speedy clues to access back the voicemail service on your iPhone. If you have running the latest iOS iPhone and it does say your visual voicemail is currently unavailable. Please don't fix the error Visual Voicemail is presently unavailable; try the below clues. The following Suggestion also helps you to correct error com.apple. Mobilephone error 1035 or the operation couldn't be completed com.apple. Mobilephone error 1035 Verizon.
Several reasons for the error of the Visual Voicemail currently unavailable/not working on the iPhone
Turned off cellular data
The glitch in Network Settings
If, iPhone is in Airplane Mode
You may be familiar with visual voicemail; it is a carrier feature. Therefore, you may be only out of range, thus rendering the Visual voicemail feature completely inaccessible. Consequently, this bug is from the carrier side and not the fault of the handset makers.
Instructions to fix Visual Voicemail Currently Unavailable on iPhone
Solution #1. Check out Cellular data is turned on
Go to Settings app → Tap on Cellular Data → make Turn Cellular data ON.
If it's already enabled, then make the turn-off and back on again, and however, you have an issue regarding voicemail, then try the next way.
Solution #2. You Should toggle AirPlane Mode Turn on and Turn off
The AirPlane mode is an option to disconnect your cell phone from the cellular signal. And default, it's always turned off because you stay connected with the cell tower. So, let once make AirPlane mode turn ON for 25 seconds and then turn AirPlane mode off.
I hope, it will be rendering your voicemail turn on. Generally, this AirPlane mode will resolve an issue of voicemail not being available. But if, doesn't work for you, then move to the last clue.
Solution #3. Reset Network Settings
Now, you need to reset the network setting on your iPhone. If you have no idea to reset network settings, then go this way.
Steps To Reset Network Settings in iOS 15 and later Version
Step #1: Open up "Settings".
Step #2: Open "General" and then tap "Transfer or Reset iPhone".
Step #3: Lastly, tap "Reset" > "Reset Network Settings"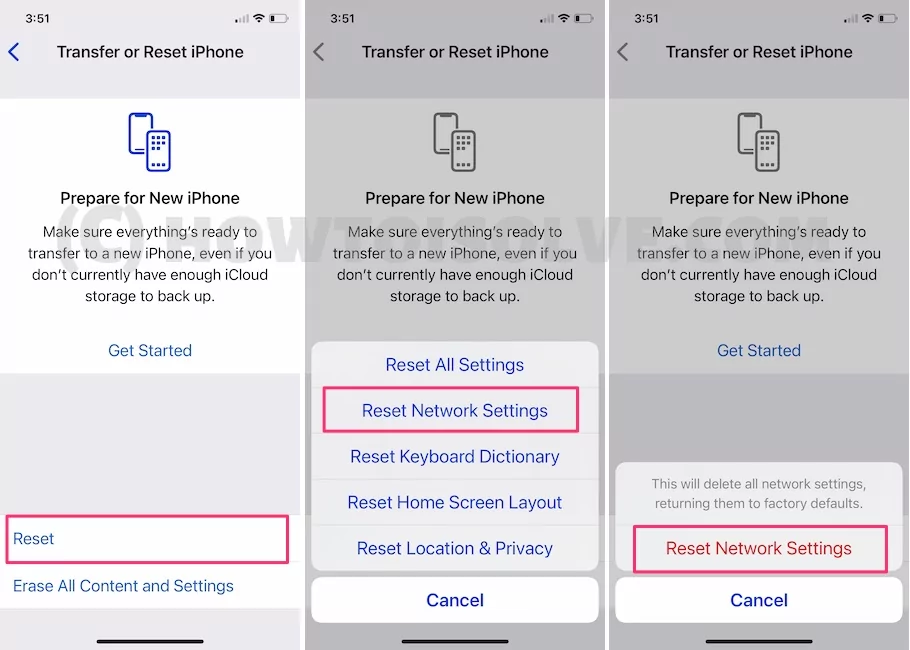 > Enter your iPhone Lock passcode and Try after Reboot once. This Process won't erase other important settings, Media, Messages, and more.
Quick Other tips,
Contact your Carrier, at help center.
Note: You will lose all Wi-Fi router passwords after Resting Network Settings.
So let me know in the comment which is the best solution to fix your iPhone error visual voicemail currently unavailable.
Okay, leave another reply about what you expect in the latest iOS?