🗓️
September 27, 2023
By ✍️
Jaysukh patel
Apple design is perfect for the microphone location. On iPhone, there are multiple places from where you can pass out your Sound Clearly during Audio or Video call (FaceTime and Social App), Siri Command. We can also use our iPhone and other Apple Devices (iPad, Voicememos on Mac) for recording purposes using the Voice Memos app. Find out All Microphone locations on your iPhone XS Max, iPhone XS, or iPhone XR that's give in the below picture.
People are finding Microphone for Repair purposes, so I also share some time to fix your iPhone's microphone problems. And the other people are here for knowledge purpose.
Find all Microphone Locations on iPhone XS Max, iPhone XS or iPhone XR
Apple Gave mic on different locations, So we can call and Activate iPhone using Siri command. Built-in Mic area Available,
Receiver/Front Microphone
Rear Microphone near Back Camera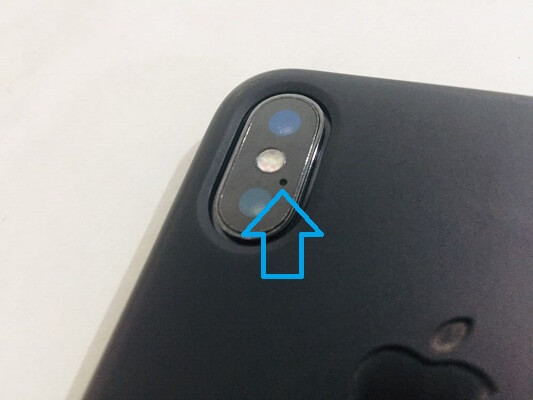 Bottom Microphone near Edge and Bottom Speaker
Issues on Microphone muffled or Not Working on iPhone XS Max, iPhone XS, iPhone XR
fix 1: Microphone Always Waked up and Notify your iPhone at the Entry level.
First, check your iPhone's Cover. Might be your iPhone Case is covering up the entire microphone hole. Remove the cover and test the quality of recorded voice using the Voice Memos app on the iOS device.
Fix 2: Reset All the Settings: Settings app on iPhone > General > Reset > Reset All Settings.
Fix 3: Force Restart or hard reboot your iPhone: iPhone XS Max, iPhone XR, iPhone XR
Quickly Press and Release Volume up button.
Now, Quickly Press and release Volume Down button
Then, Only Press and Hold the side button until your iPhone screen goes black. Now Press and hold the side button to turn on the iPhone.
Fix 4: Set or Manage Microphone Access Permission on iPhone Settings
A microphone is disabled for App: Allow permission to microphone for use on a Third-Party app installed on iPhone (WhatsApp, Facebook Messenger, Google Keep, Google Duo, Translate, Reddit, Skype, Snapchat, Instagram and more chat and Video calling apps).
Go to the Settings app on iPhone > Privacy > Microphone > Enable Toggle for the App.
You Might Helpful,
Like this post and share the knowledge with your friends. Where is the Microphone on iPhone XS Max, iPhone XS, Or iPhone XR? Also, Fix the issues related to the Microphone not working.