🗓️
August 11, 2023
By ✍️
Jaysukh patel
One of the main things you hear to do on Clubhouse Social app is to add your Twitter and Instagram records to your Clubhouse profile for discoverability because generally, there's no real way to "DM" someone Clubhouse. However, in pretty much every room of a specific size, there's a supplement to that guidance. After putting your Instagram account on your Clubhouse profile, the subsequent stage is vital: Visit your Instagram settings and unlink Clubhouse.
You can undoubtedly interface your Clubhouse profile to your Instagram account. With Clubhouse, you visit with individuals progressively. It's a straightforward method to share thoughts. Peruse with us how to associate the application with Instagram.
How to Link or Add Instagram Account On Clubhouse App
Interfacing your Clubhouse account with Instagram allows you to present yourself considerably more absolutely in the application, particularly as a business person.
Step #1. Open Clubhouse App
Step #2. Tap on the Clubhouse profile appears on the top-right corner.
Step #3. Tap Add Instagram.
Step #4. Enter your Instagram credentials and tap log in. (if your Instagram account is protected by two-factor authentication, please enter a security code and click Save info or not now).
Step #5. Tap Allow
Step #6. Tap again on Allow
Step #7. You can get successfully connected to Instagram. You can see your Instagram account link on your clubhouse profile.
What if you want to disconnect your Instagram account with Clubhouse App?
We can disconnect Instagram Account in Two Ways, From the Clubhouse app and Without Clubhouse app!
If you feel uncomfortable and want to disconnect it again, you can do so through your Clubhouse profile settings.
Step #1. Open Clubhouse App.
Step #2. Tap on the Clubhouse profile appears on the top-right corner.
Step #3. Tap the Settings gear icon on the top-right side.
Step #4. Tap on Username
Step #5. Tap on your Instagram name to disconnect your Instagram account.
There is also an alternative method that can be possible from Instagram accont on Mobile or Web. To do this on mobile, follow the below steps:
Steps to Remove Clubhouse App in Instagram App Setting
These quick steps will teach you to remove the insta profile link from the Clubhouse Profile page. Let's follow the steps.
Step #1. Open up the latest Instagram.
Step #2. Tap Profile icon located lower-right sidebar,
Step #3. Tap on the More option (three horizontal lines)
Step #4. Tap Settings & Privacy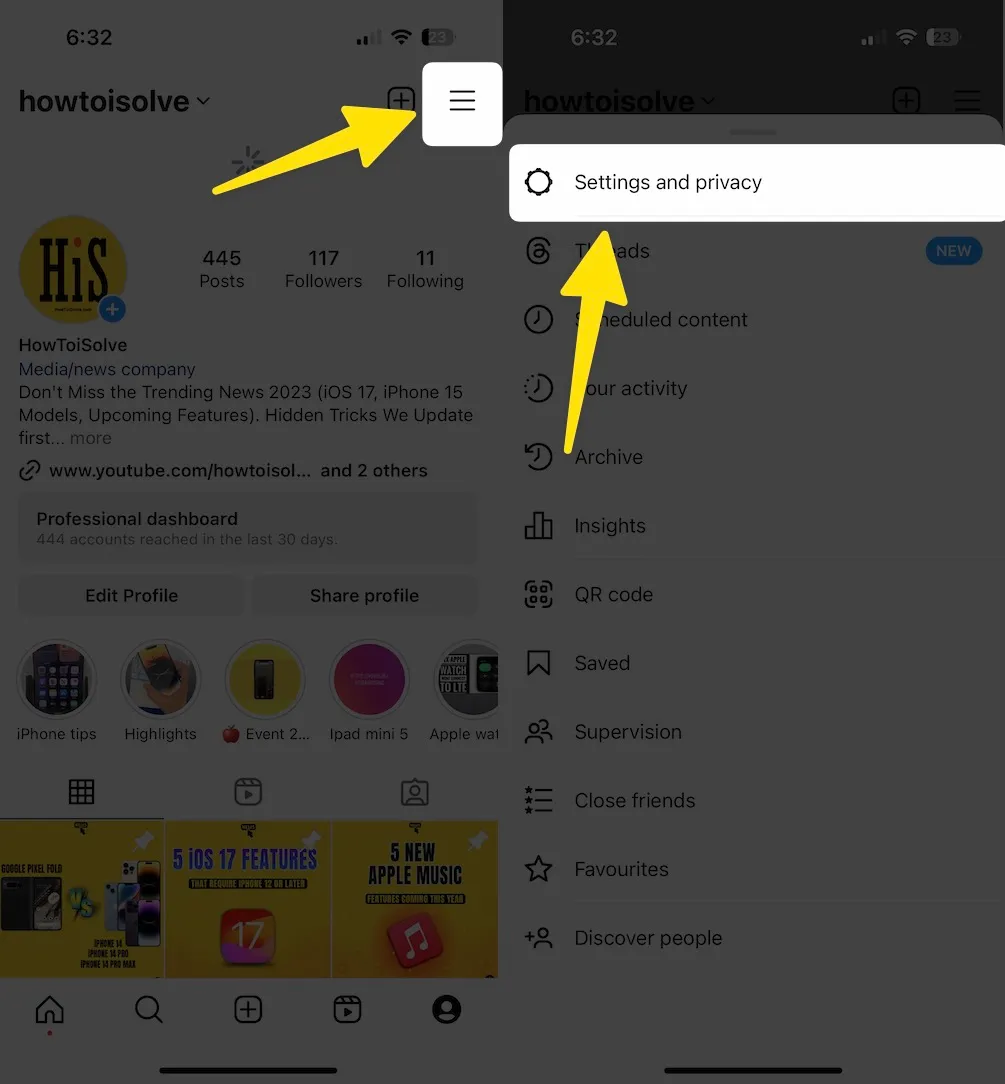 Step #3. Scroll down the screen to tap on Website Permissions
Step #4. Tap Apps and Websites.
Step #5. Tap Remove under the Clubhouse.
Step #6. Again tap Remove to confirm.
Then, Reconnect another Instagram account or a Business account on Clubhouse Profile. here's some Best Clubhouse Bio Ideas and Tips to Get More follower on Clubhouse using some techniques like this.
Below this, you will discover the alternative to separating Clubhouse from Instagram.
To get more help from here's clubhouse support and also send Feedback.
Final note:
Signing off when Clubhouse demands data from Instagram; Not Instagram in a real sense recording sound when Clubhouse gets to it. At the point when you unlink Instagram and Clubhouse in Instagram's Settings, your Clubhouse profile still grandstands your Instagram username, so it is ideal to do, and it's reasonable why this suggestion to unlink Instagram and Clubhouse keeps on being heard from other people.