🗓️
December 1, 2023
By ✍️
Jaysukh patel
FaceTime launches automatically on Mac? Your macOS comes with a feature, Login Items, which automatically opens the programs when you boot the system. Fortunately, you're allowed to select the apps and programs to open on Startup automatically. If you don't find FaceTime helpful when opening automatically, then this article will show you how to fix Mac FaceTime to open itself on startup. There are other reasons for this action to occur, like, when you shut down the Mac while FaceTime is running, the next time you boot the Mac, it will open automatically.
No matter what, this article will show you how to get rid of FaceTime when it opens at startup and by removing it from Login Items. However, if that doesn't work, then you might have to delete the preferences file of FaceTime.
How to Prevent FaceTime Opens on Startup Automatically
Hint #1. Remove FaceTime From Startup Apps
Startup Apps are the programs that automatically launch upon rebooting the system. In macOS, they are known by the name Login Items. So if accidentally, FaceTime is added to the Login Items in your Mac, then FaceTime will automatically open itself on startup without any manual intervention. Make sure to remove the FaceTime from login items.
1. Click on the Apple logo and Select System Settings/Preferences.
2. Select the General Tab and tap Login Items.
3. Click on FaceTime, and then click on the Minus (-) button. You can remove FaceTime from this list to disable it from opening on startup.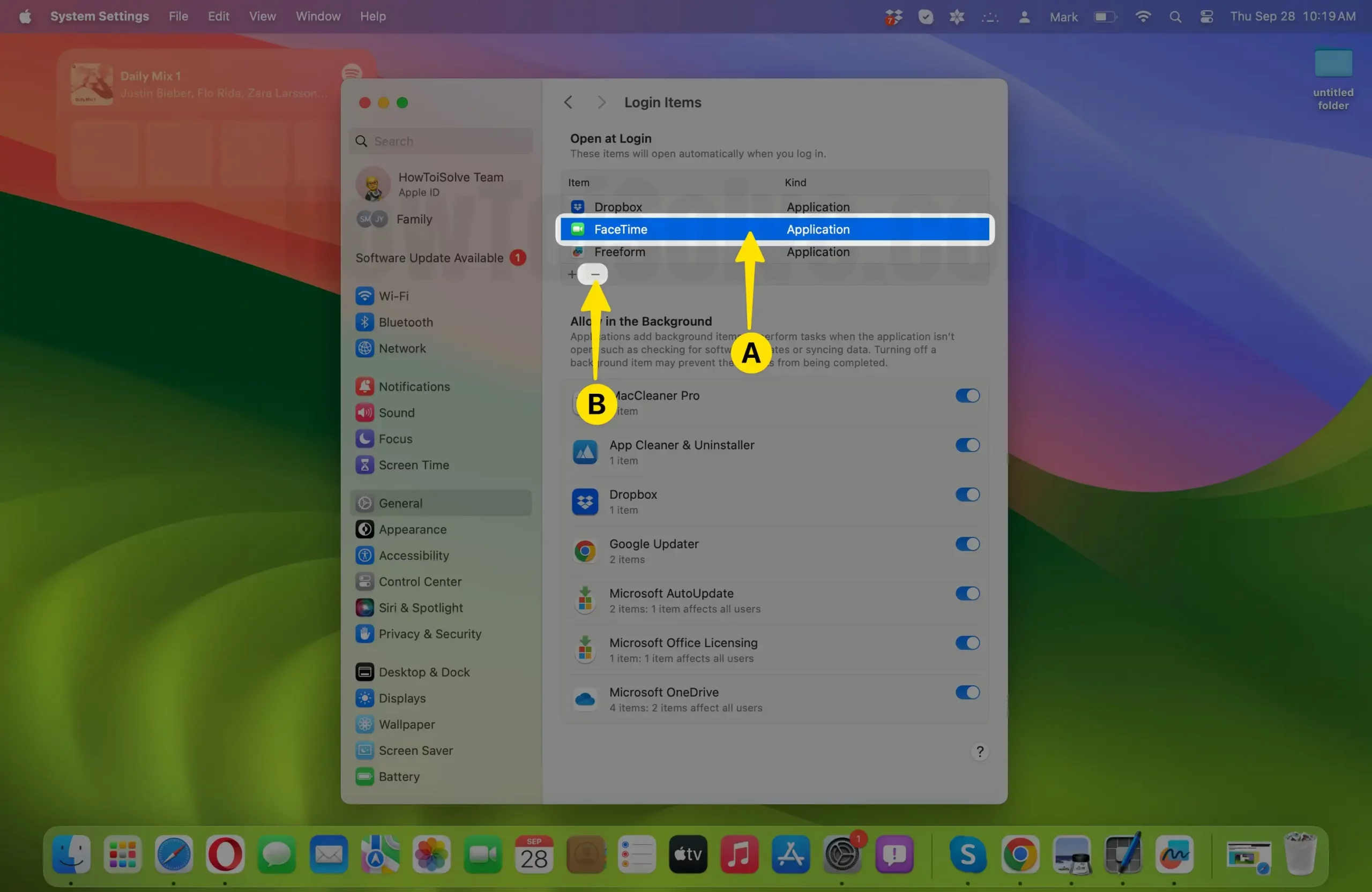 That's it.
Now restart the Mac. Did FaceTime open itself on startup now? If yes, then jump to the next solution. Besides, if FaceTime was not there under Login Items, try the second method to fix the issue.
Hint #2. Delete FaceTime Preferences Files
This one is an alternate method of hint number one that we have shown above. Removing the corrupted preferences files from the system clears the FaceTime bugs and errors from the Mac. Don't worry; deleting preference files from the system won't affect the personal data; it's supportive files that will automatically appear after you open FaceTime.
1. Open Finder, click Go, then Go to Folder… on Mac.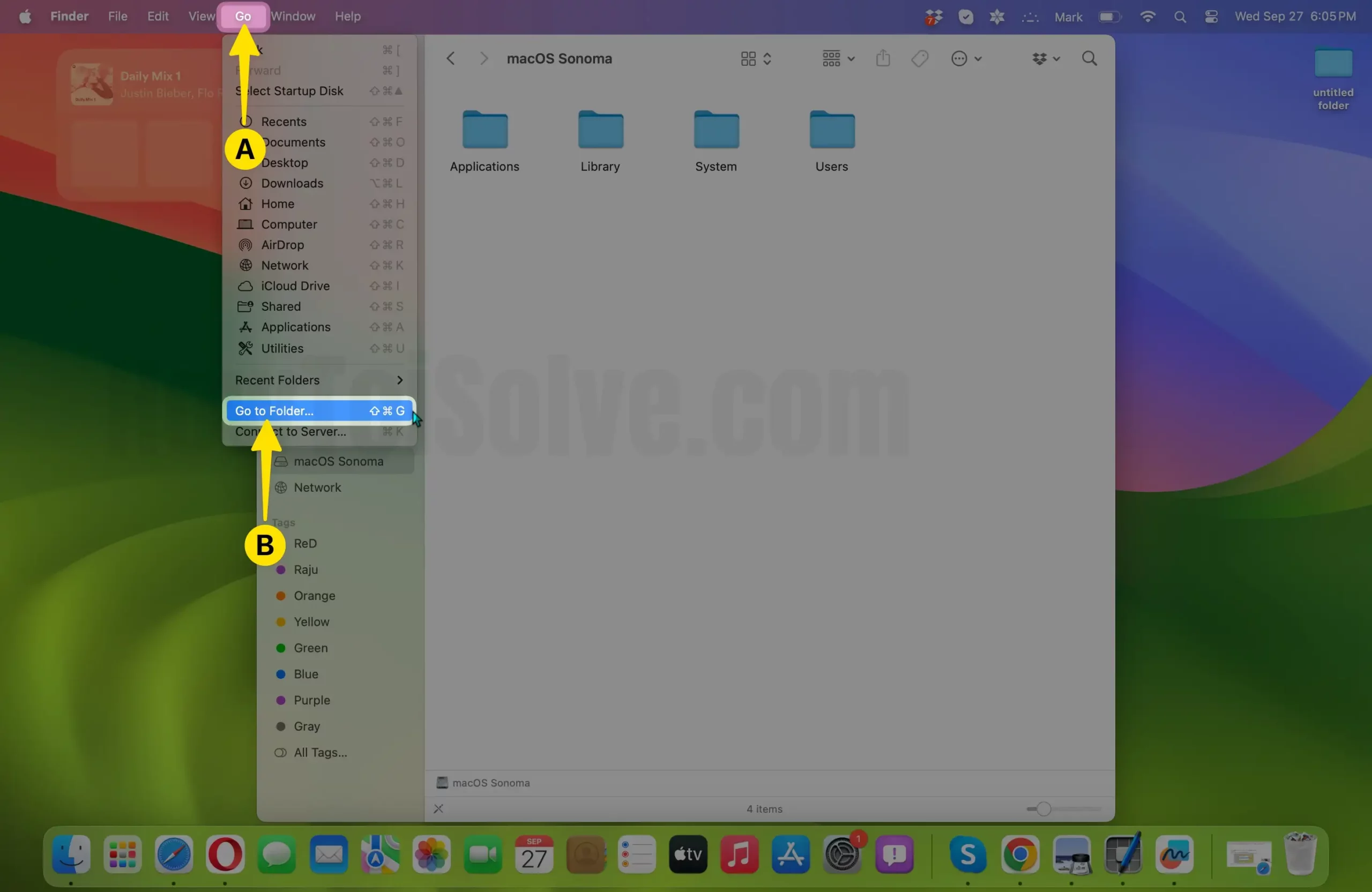 2. Copy the command.
~/Library/Preferences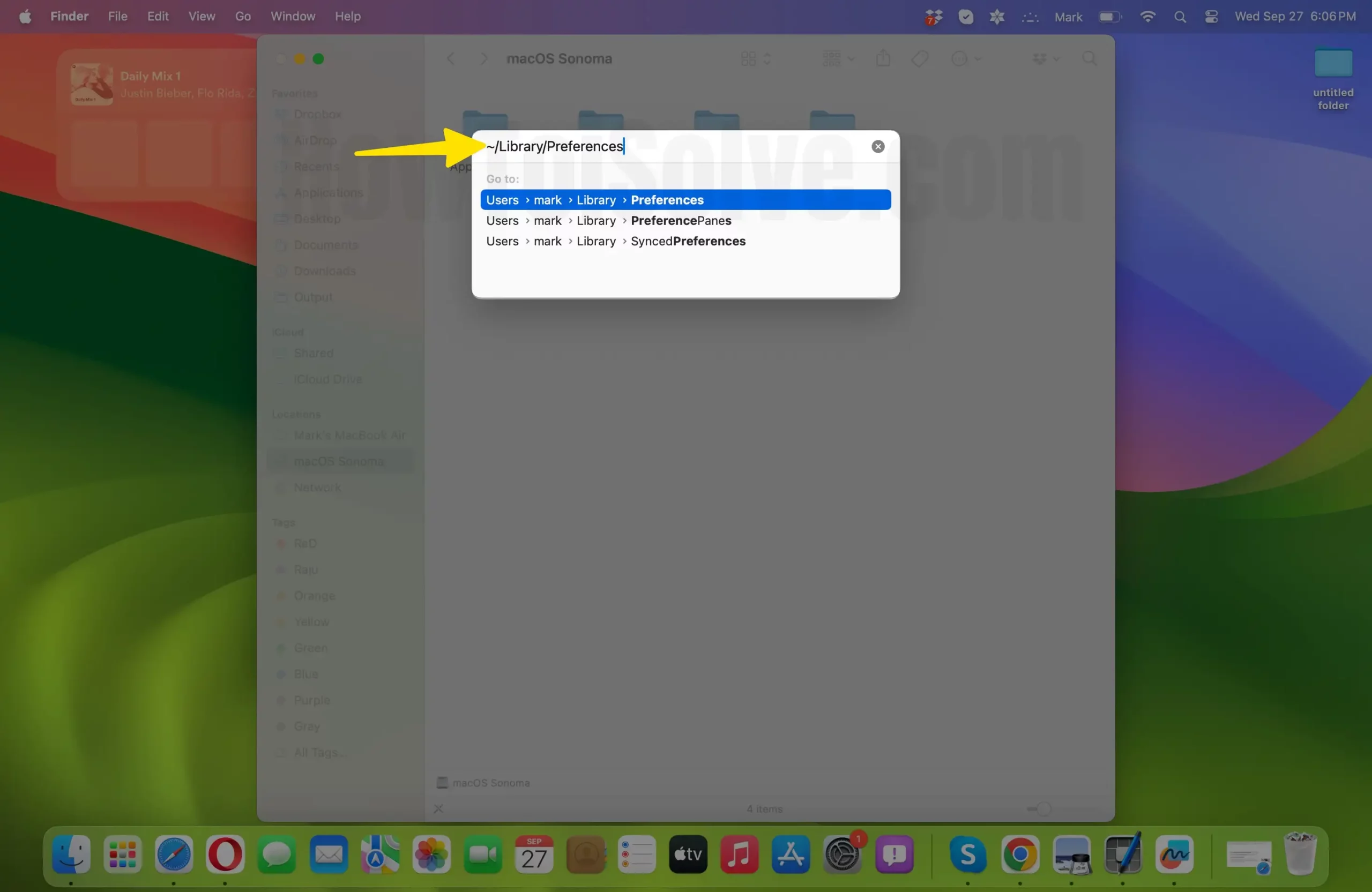 3. Select the file right click Move to Trash.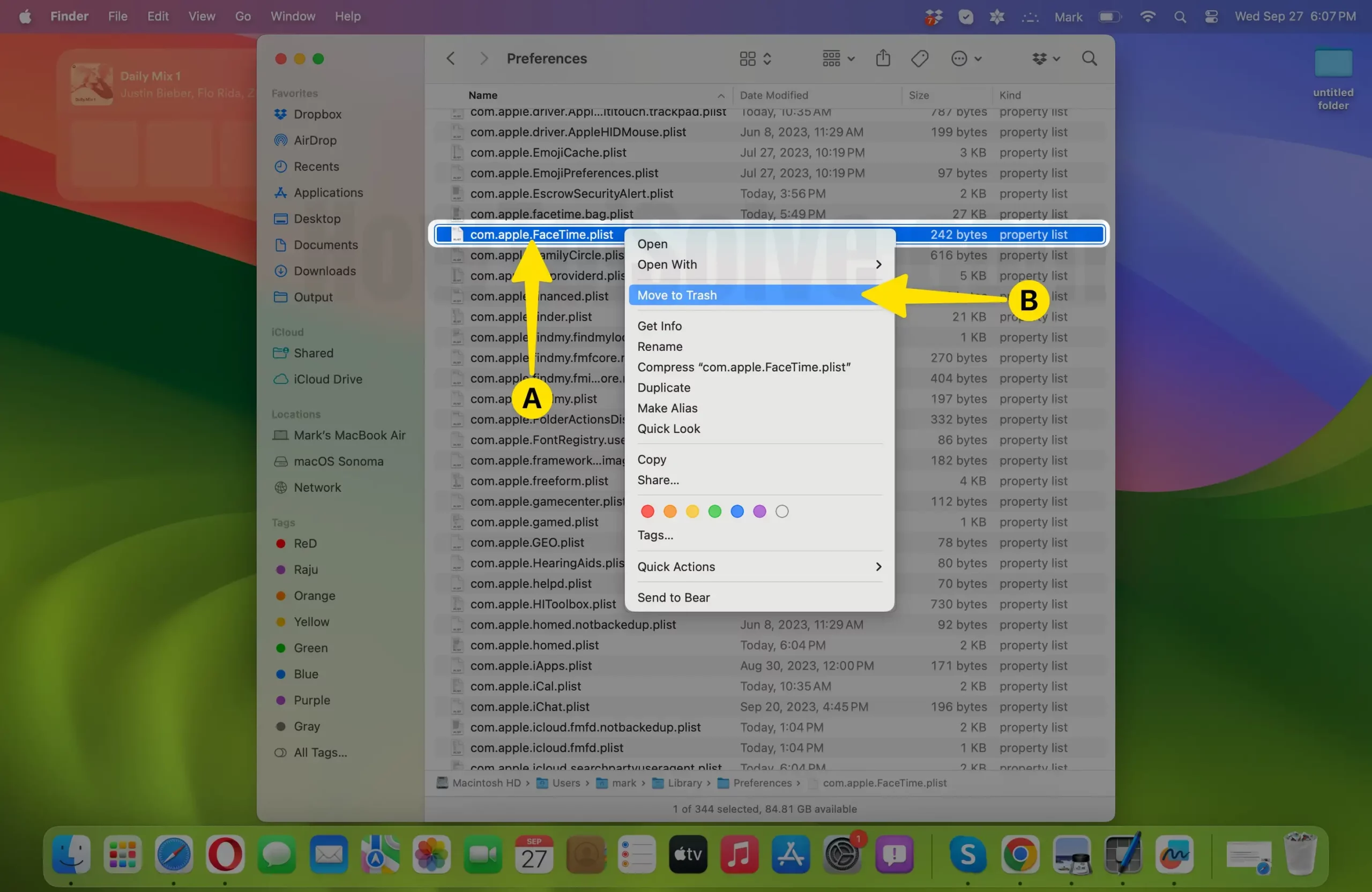 Doing this will open the Library folder. Go to the Preferences folder.
That's it.
Restart the Mac to ensure FaceTime is not launching on Startup after moving the Preferences file from the Preferences folder.
What happens if delete FaceTime Plist File on my Mac?
Deleting that Facetime list file, the Apple video chat app should no longer start to own itself automatically. However, Facetime should still run normally like remain other app if you want. Just click on the application icon in the Applications folder.
This will affect certain settings, but you can get back by re-adjusting them. If the problem is fixed, then you can put the list file back in its original location or delete it.