pic from top best Video calling apps for iPhone that can give you a better experience and high-quality performance during face time/video call using it on your iOS devices. Using this app, we can make editing easy on big-screen iPhones. Would you like alternate iOS video call apps with instant messaging to your iPhone? Get the best and popular update app for your iPhone 6 and old iPhone. Avoid loneliness and make a video call to live talk with your close buddy, relatives, and friends no matter where are they live in the world.
Through live call I hope, feeling happy using updated video call apps. If you have an iPad Series model such as iPad Air 2, iPad Mini, etc. you're so lucky because you can get today's 6 best Video call apps for your iPad too. All are the best free video call apps for iPhone, iPad. Go down and check one by one 6 alternate video calling apps for iPhone.
Compatible Devices: iPhone 12 series models, 11 Pro, iPhone 11, iPhone 11 Pro Max, iPhone XR, iPhone XS, iPhone Xs Max, iPhone 8 (Plus), iPhone 7(Plus), iPhone 6S (Plus), iPhone 6 (Plus), iPad, iPad Pro, Apple Watch.
Note: internet connection must be required to make the call using these all free video call apps.
Useful: Best iPhone Video Editing Apps.
Best Free Alternate Video Calling Apps for iPhone, iPad: iOS
1. Skype – alternate free video calling apps for iPhone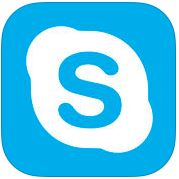 New version 8.64.1 of the app has been updated recently, and it's compatible with iOS 10 and later devices on the iPhone and iPad. Very sleek app to make free video call anywhere in the world, you can also make low-cost landline call.
The main feature of the app, you can Sync Avatars for all chats, and now that can sync across the platform. By using Skype, you can stay in touch with your so far friends and many others and record call.
Download App – Free
2. WhatsApp
Instantly start a video call from the registered number in WhatsApp. WhatsApp now becomes the most popular free video calling app in the world. No need to set up your Email or other Identity proof. Enter your Mobile and Access all WhatsApp contact list on App.
Access to Wi-Fi, 4G, 3G, 2G, and LTE Connection. Good Quality Video calling available in this app.
The app is available for iOS, Android, WhatsApp Web, and Other platforms.
Send and Receive, Audio clip, Photo, Video via WhatsApp Messenger.
Download App – Free
3. Tango
Tango app has many features however they give everything to their users free of charge. Like, free, high-quality video call and free international Text messages. The app is very compatible with the iPhone and iPad. Tango has got a lot of communication awards in the past year.
Get the bunch of Social Network features into the one app. truly awesome app among 6 Alternate free Video calling apps for iPhone.
Download App – Free
4. Viber – alternate free video calling apps for iPhone
Almost all Users have completely satisfied, and this application is very famous among the youth. received great feedback for this free video calling app. HD Clarity video call and best Sound quality as well you can share your Photos, emotions, and beautiful stickers during the text message. The App is compatible with iPhone and iPad too.
Vibar is compatible with Apple Watch.
Download App – Free
5.Google Duo
Google Duo didn't need to make a solid effort to stroll into this exceptional rundown. What separates it is the capacity to make your video calling total fun. I was truly stunned to see its video calling quality.
While numerous different opponents need web availability at their absolute best to stay unfaltering during the call, its quality doesn't endure much in any event, when you have a poor web association. Far superior, it gives you a chance to change from cell to Wi-Fi with only a tap.
It has an intriguing element called "Thump Knock" which gives a video see of approaching calls. Thus, you can without much of a stretch discover who is calling and why before proceeding with the call.
6. Hangouts
Google known for better service, most of the folk have very excited to use google products, So here Hangouts for iPhone video calls, Hangouts is the best. In features, up to 100 people group message, Share map, video and text message, free emoji and stickers, sync with Android and iOS mobile device.
Download Hangouts – Free
Don't miss to share which is best for you and what are you using as Best video calling for iPhone and iPad.
Here, the Very useful app for Group, video, Text, and calling facility from your iPhone and iPad is free of cost. So Like it, share it with your friends.