Last Updated on Jul 24, 2023
The Apple device has a unique 40-character code known as Unique Device Identifier. An app developer mainly uses it for testing purposes. The blog post lets you know how to find UDID for iPhone and iPad.
5 Ways to Check your iPhone and iPad UDID
Below this article, we will show you four different ways to get UDID for iPhone and iPad. So do follow.
What Is UDID?
The 40-String Unique Device Identifier is a numeral or a letter of the alphabet. It's mainly used by the app developer for testing purposes and alternatively used by the App Vendor to track the subscriber behavior.
1. How To Find UDID Of iPhone And iPad (Mac's Finder)
1→ First of all, connect the iPhone or iPad using a cable. Unlock your iPhone and Allow Trust to use a device with Computer.
2→ Next, open the Finder and choose your device from the left sidebar > Trust.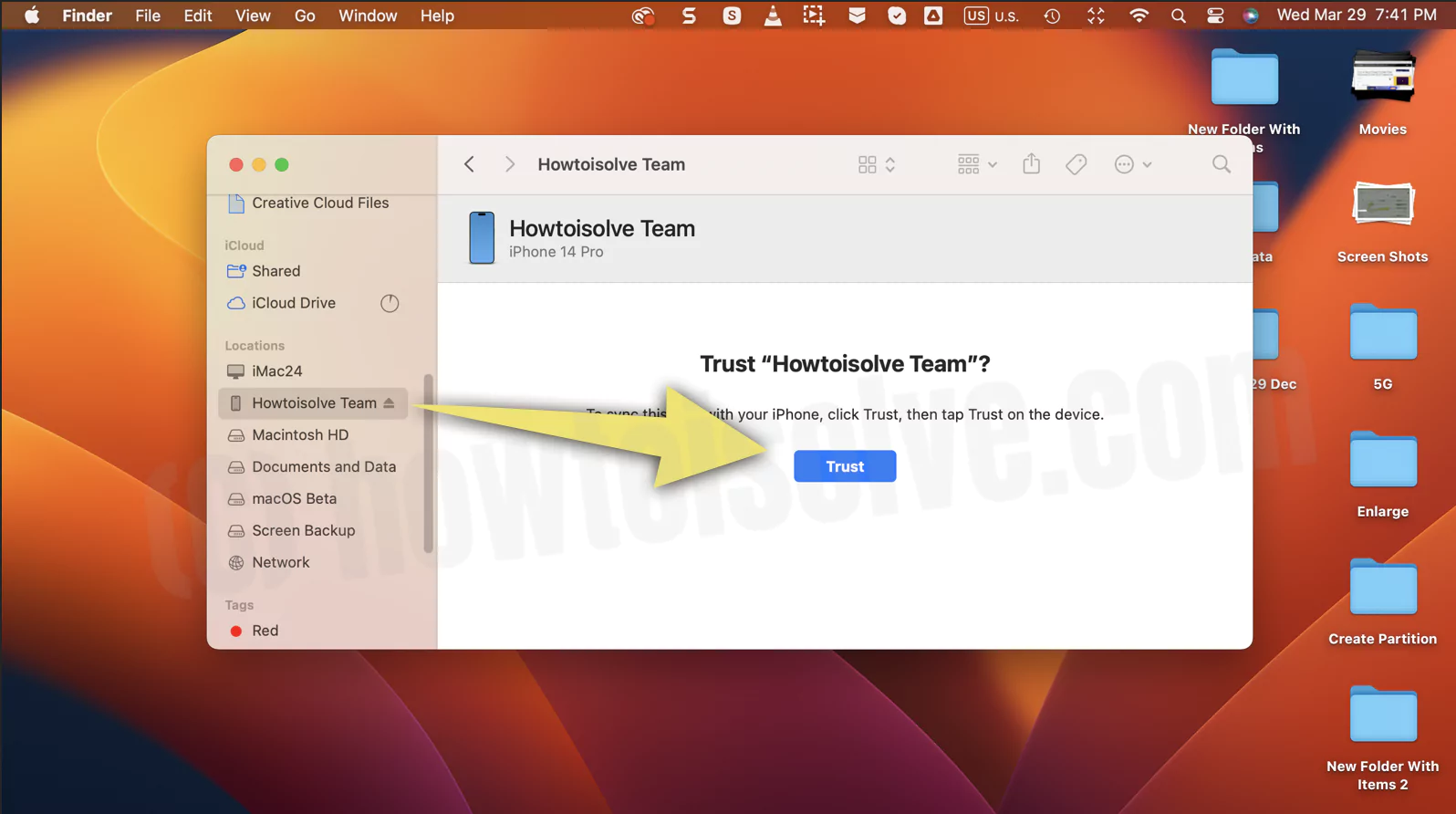 3→ Click to See new Details and Next see UDID Number.
4→ Now, right-click (Control + Click) under your device name until you see UDID. The right on it, and choose Copy UDID. Finally, paste it over the desired location.
That's it.
2. How To Find UDID On iPhone And iPad
Without Mac, PC & iTunes,
The below procedure to get UDID works on iPhone 12, 13, 14 series, iPhone SE 2020, iPhone 11, iPhone X series, iPhone 8, and earlier flagships.
Access Safari and navigate to ShowMy UDID.com
Select Tap to Show UDID.
Next, you will receive a pop-up, and from there, click Allow.
Further, you will receive a pop-up giving a confirmation that Profile has been downloaded and recommend installing from Settings.
Choose Close.
Now, navigate to Settings > Profile > Downloaded.
Select Install; for confirmation, jot down the Passcode and hit Install.
You will be navigated to the site showing UDID. Copy-paste or share it via email to the desired contacts.
Once you are done with it, navigate back to Settings > Profile Downloaded > Remove Downloaded Profile.
3. How To Find Udid On iPhone Without iTunes
In this procedure, you will use the Mac instead of iTunes.
First, link iPhone to Mac using a cable.
Then select the Apple Logo.
Choose About This Mac.
Click on More Info.
Select System Report.
Click on Hardware from left sidebar.
On the right side, you will see Hardware UDID; select it. And press Control + C to copy and paste at your desired location.
4. Find UDID (Unique Device Identifier) on iPhone or iPad using Xcode
Best of all, you can find the UDID using the Xcode. And it's an official tool developed itself the Apple, available for watchOS, iOS, tvOS, and macOS.
Now link up the iPhone to Mac using the cable.
Access Xcode > Window. Click Device And Simulators.
After this, ensure that the Devices Tab is selected. Further, check on iPhone's.iPad's UDID.
Over there, you will receive a UDID of iPhone and iPhone. That's It!
Just Like UDID, find other Details of your iPhone, Serial Number, SEID code, Bluetooth or Wi-Fi Address
5. Copy UDID From System Report…
Go to the Apple Logo > System Settings > General > About > Scroll to System Report…
Hardware > Provisioning UDID (Copy the UDID for your iPhone).
Bottom Line
With simple and straightforward steps you can find UDID on iPhone and iPad. However, don't share it with an of the media or marketing agencies. Since Apple applied a rule that if any developer is found sharing their ID. The application developed by them will not be allowed to enroll in the App Store.