🗓️
December 30, 2022
By ✍️
Jaysukh patel
iPhone Email notification sound alert is surprising to all iOS users
because most Business and professional users are unaware of this
feature. The same feature is also available on Mac, and Apple Watch. So
we can customize the new Mail Notification sound from settings or Turn
off/Mute the Mail Notification sound well. But I am very impressed once
enable it for my iPhone Mail app. And the exciting thing is setting the
different notification sounds for all added mail accounts in the mail app.
Are you interested in downloading new ringtones or notification sounds, Many iOS apps are available to Download iPhone sound or ringtone.
Change the Default beeping sound and Set a custom alert or ringtone. Useful email trick for all iPhones.
Steps to Enable or Change iPhone Email notification sound for Each account
1→ Go to the Settings app on your iPhone.
Next, Find & Tap on Notifications under the settings option. Scroll the screen, and Find alphabetically Mail in the list. Select Sounds, Under the Thread Notifications alert. These settings won't override the other mail account sound setting.
Find your Favourite Sound alert for email notifications. Tap on mail back to save the changes automatically.
Otherwise, Go for each Mail Account and Set notification sound for
each individually. Browse your favorite tone or Music as a mail notification. To get a clear idea keep loudly. Customize Notifications > Select Other Account under the Accounts.
That's it. Select your Custom Notification sound for the individual Mail account.
That's it.
Global Settings for Notification Sound on Sent Mail or New Mail on iPhone
Some users are finding a way to change the sound for sent a new mail from your Mail app on iPhone and iPad. This Sound is essential because that identifies the users about new mail sent from your mail inbox. These settings only affect on Apple mail app. For the third-party Mail app Notification sound, you have to check inside the Notification settings. Explained in the above tips.
Open Settings app on iPhone > Sound & Haptics.
Now Scroll to Mail settings and Set your Sound for the mail – New Mail and Sent Mail.
That's it.
Disable/ Turn off Sound for Specific Mail account notification
Under the sound in the above step, the First Alert Tones section's first notification sound type is "none." Choose it.
See my iPhone screen above,
Still Are you didn't hear the sound on the new Email or Won't turn on the New mail notification on your iPhone/ iPad find help after enabling the iPhone email notification, Here is Trick to fix the iPhone email alert sound not working.
Change the Mail Notification Sound For Apple Mail App on MacBook Mac?
Same as Mac users can also turn off Mail notification sounds for new mail or send a mail. Here are the steps to manage mail notification sound on your MacBook Mac. Find out which macOS your Mac is using and Follow the steps below,
On MacOS Ventura
in the Latest macOS Notification sound Option "Play sound for notifications" is removed from system settings. So, we can manage only, New messages sound. Follow the below steps,
1→ Open the Mail app on your Mac. From the top menu, Mail > Settings.
2→ Select General Tab > New messages sound "Play sounds for other mail actions". Enable the toggle to get it.
On MacOS Monterey & Earlier
Click on Apple Logo () From Top Mac Menu.
Next, click on System Preferences Option.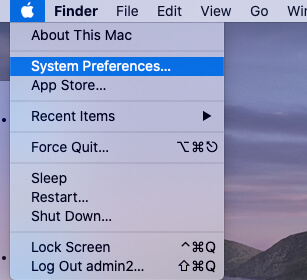 Under the System Preferences, Find the Notifications option.
Next, Find the Mail from the first side panel, and click on it. Another panel will see the Option for "Play Sound for Notifications" and Uncheck it.
That's it.
Change Mail Notification Sound on Apple Watch ⌚️
Unlike the Mail notification sound on Mac and iPhone, Apple watch users can't customize it. So On the Apple watch, we can turn off the Notification for the apple watch. Follow the below steps to turn off or mute the New mail notifications on your apple watch.
Open Watch app on iPhone. [iPhone must be paired with apple watch].
Under the My Watch Tab, Scroll to Notifications settings.
Now, scroll to Mail option and select notifications Off.
That's it.
Feel Low Volume of Notification Tone
Check the Volume level, Go to the home screen, and press the volume up button from the side edge of the iPhone/ iPad.

or Go to Settings > Sound > increase level of (Ringer and Alerts) Soundbar

That's it.
Some iPhone/ iPad users are experiencing on iPhone not alerting on sound; Please choose loud alert and test at a silent place.
Because of this notification sound plays only one time, not repeated in the loop like an incoming call or play twice in the message.