We have plenty of alternate solution on web for make iPhone ringtone more than 40 seconds. But here's I found easiest way on make any song or Tunes in to Custom ringtone without any length limitation, Install ringtone on any iPhone models without iTunes. I have done and tested with 4 minutes songs as a ringtone.
This way is also useful for many purposes (Backup, Restore, Transfer or Document/ App management on multiple iOS devices) that we never can do without it.
Steps for Make iPhone ringtone more than 40 seconds or 30 Seconds
In the matter of custom ringtone 30 seconds is too small for any Hollywood or Bollywood song line.
Alternatively make ringtone using iTunes moderately lengthy compare to this tip.
Note: You must install Latest version on iTunes for the installation purpose, not want to use in our steps.
Step #1: Download and install synciOS for Windows or Mac.
Step #2: Connect your iPhone with Mac/ PC via lightning cable. Allow permission to access iPhone data to PC by welcome confirmation popup on unlocked iPhone screen. Choose Trust.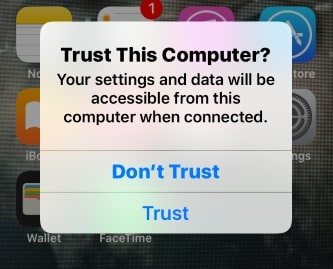 Step #3: After successfully connect, you screen desktop screen looks like below,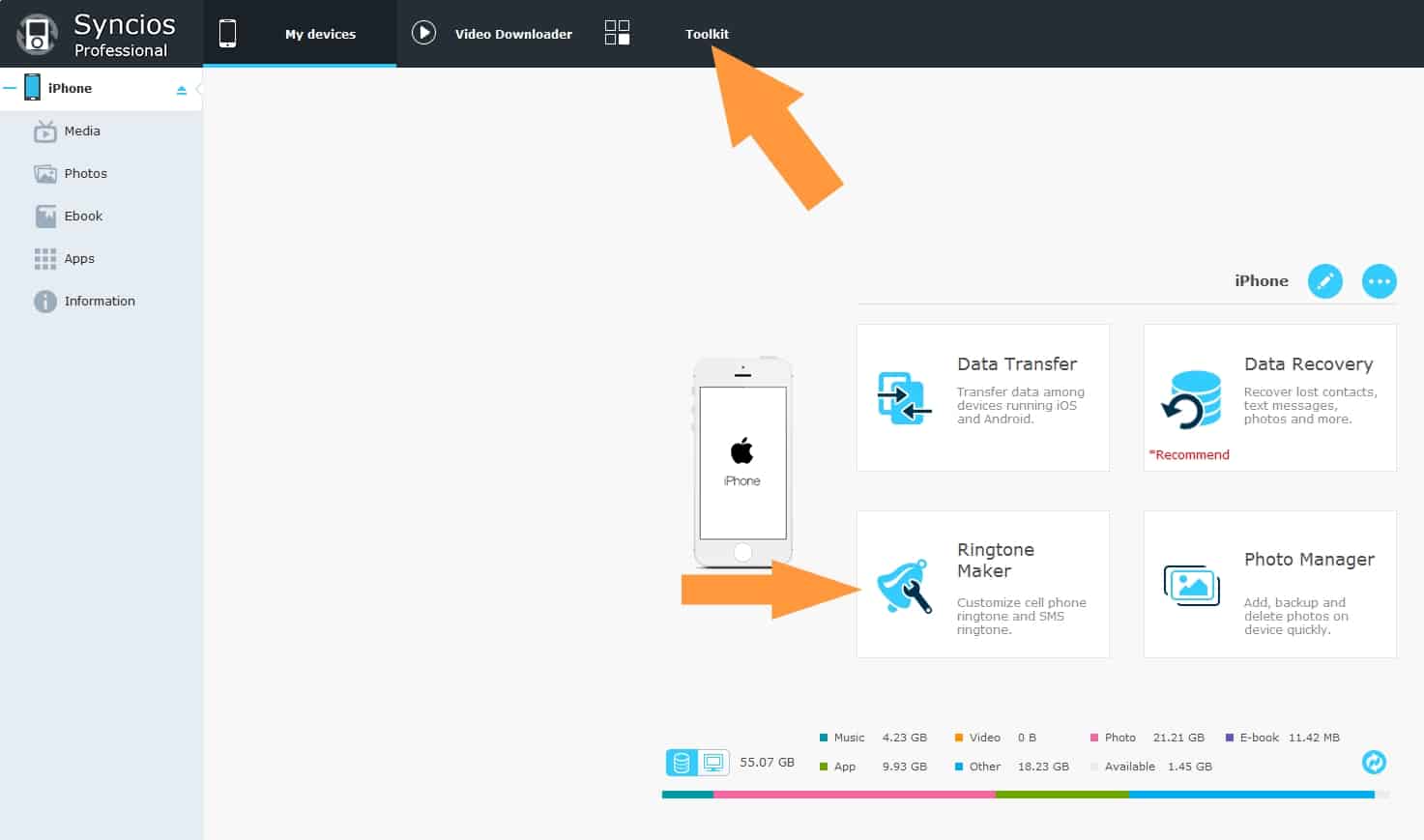 Step #4: Under Tools kit > Click on Ringtone Maker.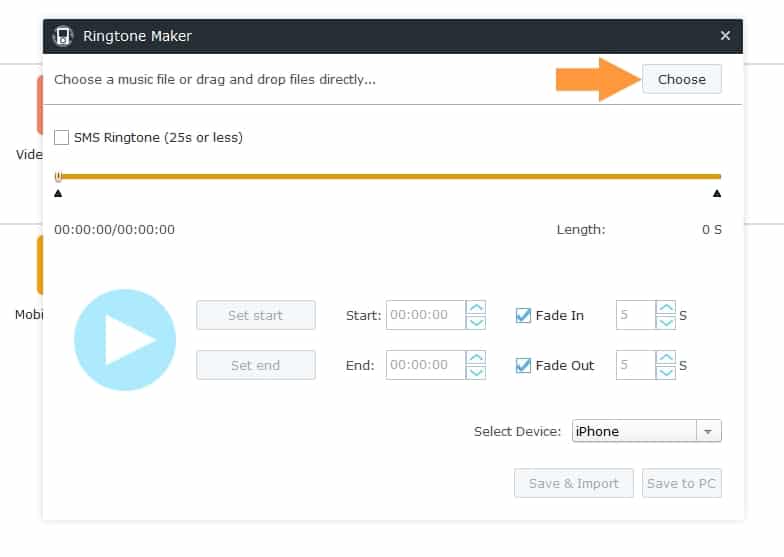 Step #5: Next, Screen you have to browse your full length songs from system drive.
SMS Ringtone 25 seconds or less, enable checkbox if you want
Step #6: Pick Start Time and End Time of ringtone, apart from this limit in song will be deleted.
Step #7: Save & Import is direct option for play/ Sync ringtone directly to iPhone. Otherwise (Save to PC) save it on local disk.
Go to the Settings App on iPhone > Sounds > Ringtone > First Section under Ringtones separated with line.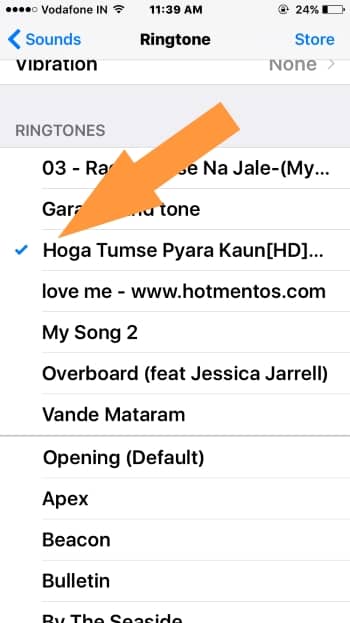 To Test/ Play it, Select recently import ringtone.
Features: we can make ringtone from any audio file format (.mp3, .m4b, .3gp, .wma) to Software automatically converts in iTunes ringtone format .m4r and synced with iOS.
Share you experience on iPhone ringtone more than 40 seconds or any custom length you have created with above steps.