🗓️
June 3, 2023
By ✍️
Jaysukh patel
Meet Apple Pay, as one of the convenient ways to pay bills on your Apple peripherals. Apple's payment service turns your device into a digital wallet with credit, Debit, and Gift Cards. An admirable part is it's secure; you can use Touch ID or Face ID to prevent suspicious eyes from accessing the Financial Data. So if you want to digitize yourself while making a payment, read our article on how to use Apple Pay on Apple Peripherals.
Complete Guide to Setup Apple Pay
Here below are the steps to set up Apple Pay on iPhone, Apple Watch, and Mac.
What Is Apple Pay?
The term Apple Pay is a digital wallet itself designed by Apple. The mobile contact payment system allows users to pay for bills via NFC, at the checkout, or through the Internet. You can consider it to be an alternative to credit/debit cards. It can be used anywhere that supports contactless payment, from grocery to wine stores, taxis to subways, even with iMessage and a gas station to entirely skip the lengthy checkout. But for that, you must first learn how to set up and use Apple Pay. 
Which Devices Work With Apple Pay?
Below is the Apple Pay compatible iPhone, iPad, Apple Watch, and Mac. So cross-check it before you begin the procedure to set up Apple Pay.
iPhone with Face ID and Touch ID expect iPhone 5S
iPad Air, iPad Pro, iPad mini, and iPad with Face ID and Touch ID.
Apple Watch Series 1 and above.
Mac with Touch ID
Mac computer released in 2012 and after, along with Apple Pay enabled Apple Watch and iPhone.
Mac computer built with Apple Silicone that is connected with a Magic Keyboard with Touch ID.
That's It!
How To Set Up And Use Apple Pay On iPhone And iPad
If you have an iPhone or iPad, follow the steps below to set up Apple Pay.
Go to the Settings App on your device.
Tap Wallet & Apple Pay.
Further, choose Add Card. The screen will prompt you to enter your Apple ID & Password, enter it. Then select Next.
Select Credit or Debit Card > Continue.
Now use the Camera to scan your card; for this, place the debit or credit card on a flat surface when number facing your Camera. Now gently position the iPhone to set the Card in White Box. Alternatively, you can Add Card Info manually.
Cross-verify the card information and hit Next. For confirmation, you can cross-check your Card Name and Number.
Now enter the card security code, and choose Next. Choose Agree.
Then choose Verification Method and hit Next. Verify by entering the code you receive either on Phone Number or Email.
Further, jot down the Verification Code and choose Next. At last, select Use As Default Card.
That's It!
How To Set Up And Use Apple Pay On Apple Watch
Here below are the steps to configure Apple Pay on the Apple Watch.
Via Connected iPhone
Access the Apple Watch App on the connected iPhone.
Select My Watch > Wallet & Apple Pay.
If you have enrolled cards on the other Apple Devices or the card, you clear out recently, hit Add next to the card you are willing to add.
Further, jot down the card's CVV.
For new or other cards, select Add Card and follow the on-screen instructions.
That's It!
Via Apple Watch
Access the Apps Screen.
Choose Wallet & Apple Pay.
Select Add Card. Choose a Debit or Credit Card.
Enter your Name and further jot down Card Number.
Select Continue.
And then click OK.
That's It!
How To Setup Apple Pay On Mac
If you want to set up Apple Pay on your Mac computer, follow the steps below. Before we begin Sign-In with Apple ID on Mac if you haven't yet configured.
Go to Apple Logo.
Choose System Settings…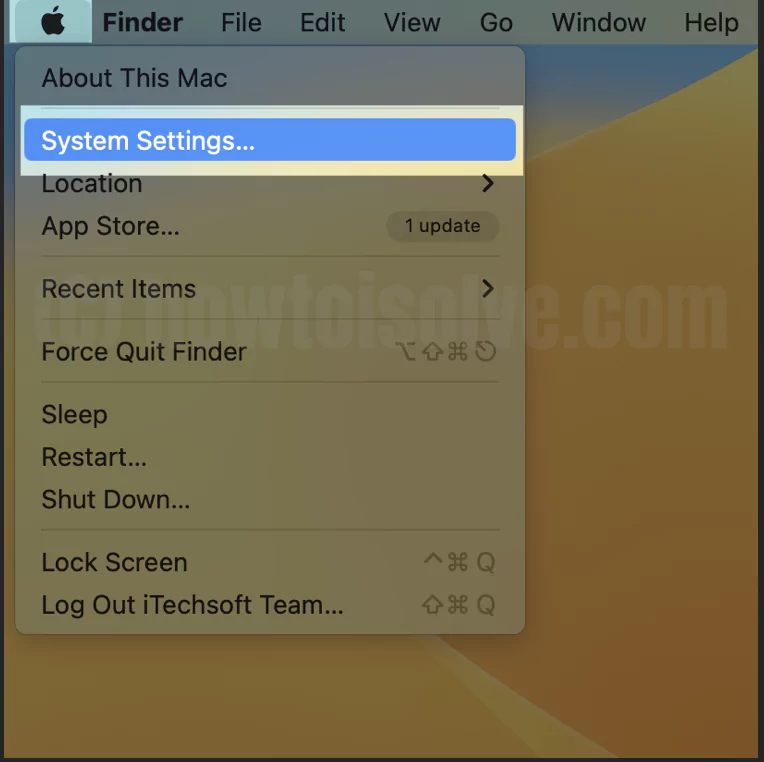 Click Wallet & Apple Pay.
Tap Add Card.
Scan Card using your Mac (MacBook, iMac) camera.
Enter the card information, and then follow any of the below.
Use Card On File: If you carry the Debit or Credit Card with an Apple peripheral to make a purchase from App Store or iTunes. Jot down the code if prompted.
Add New Card: Gently place the Card in front of the Mac's Camera and follow on-screen instructions. Alternatively, Enter Card Details Manually and further jot down the asked information. That's It!
How To Setup Apple Pay For Child
To set up Apple Pay for children, follow the steps below.
Via iPhone
Access the Settings App.
Select Apple ID[Your Name] at the top of the screen.
Choose a teen or child for whom you want to set up Apple Cash.
Hit on the Apple Cash. And then follow on-screen instructions to set up. Further, you need to verify your identity.
In case you see Pending Status ensure that your children meet requirements.
Via Apple Watch
Access the Watch App on the connected iPhone.
Choose Apple Card Cash. Next, select More Options.
Hit on the name below the Family.
Configure following option:
Select the contact to whom your family member can send the money.
Moreover, select to receive a notification whenever there is a transaction.
Hit Send Money to access the Message App and send money via Apple Pay.
How To Setup Apple Pay In iMessage
The best part is you share the money to your contacts via iMessage. Here is how you can do it.
To Set-Up Apple Pay,
Select iMessage > App Store Icon.
Tap Apple Cash.
Hit Send.
Further, tap Continue > Continue.
Enter your First Name and Last Name. Next, follow the on-screen instruction.
Once the setup procedure is finished, follow the steps below to transfer money via iMessage.
Go to iMessage.
Select Apple Pay Cash.
Jot down the amount.
Hit Pay and further add the comment.
To move forward in the payment procedure, hit Send Button. Further authenticate using Face ID, Passcode, and Touch ID. If there is insufficient balance, you can pay via debit card in wallet.
However, you cancel a payment that is yet not accepted. Hit Bubble > Cancel Payment.
How To Turn Off Apple Pay Setup Notification
To disable Apple Pay notifications, navigate and select Settings App. And then, follow the steps below.
Hit on Finish Up Settings Your iPhone/iPad.
Choose Setup Apple Pay.
Select Setup Later In Wallet.
Alternatively, choose Settings > Notifications. Hit Wallet. Then toggle to disable Allow Notifications.
How To Setup A Pin For Apple Pay
There is no way to set up an Apple Pay PIN. And in case you forget the PIN of an enrolled card, there is only one way, contact Contact Card Issuer for a PIN reminder request.
How To Setup A Touch ID For Apple Pay
To set up Touch ID/Face ID for Apple Pay, navigate to the Settings App. Next, select Touch ID/Face ID & Passcode, and enter the Passcode. And then enable the toggle next to the Wallet & Apple Pay.
Bottom Line
As you can see above, setting up Apple Pay on the Apple peripherals is pretty straightforward. Hope so; this article might have helped a lot.
What Do I Press To Activate Apple Pay?
If you carry an iPhone with Face ID, double-press the Side Button. And if there is an iPhone with Touch ID, double press the Home Button.
How Do I Know If Apple Pay Is Working?
Best of all, Apple Pay works everywhere except the Contactless Payment Mode. And in case you see the reader at the checkout, it means they accept Apple Pay.
Why is Apple Pay asking for my Social Security number?
Apple pay will ask for your identity to protect your account and money even if you have used it earlier.
Is Apple Pay a credit card?
Apple Pay isn't a credit card, but a payment application that asks to enroll your Bank Credential for contactless and rapid payment.
Also Useful: Send-Receive Apple Pay Cash Via iMessage on iPhone