Last Updated on Jun 28, 2019
First time Apple added Wi-Fi assist in iOS, It comes by default enabled. It does work to switch automatically to cellular data when you have a weak Wi-Fi connection. Mean by it will use your cell data. So ultimately that's useful for maintaining online video playing or Facebook browsing, but not much good for limited data plan users.
we are happy to help you, submit this Form, if your solution is not covered in this article.
For example, on a poor wifi network, Safari doesn't load a web page at that time wi-fi assist directly switch your wi-fi network to your mobile data plan.
According to one techno newspaper, that the iOS 9 and later users are getting high bills due to of default turn on Wi-Fi assist on their Cell iPhone, iPad (Wi-Fi + Cellular). To save your pocket money, here I'll share with you how to turn off Wi-Fi assist on your iPhone or iPad.
Way to Disable/ Turn off Wi-Fi assist on iPhone/ iPad
Don't think more cause of Wi-Fi assist only works with foreground apps; it won't work with background downloading content. Also, Wi-Fi assist not working automatically when you're using data roaming.
In last, iOS Wi-Fi assist is unable to activate with third-party applications that stream audio/ video or download attachment Such as an email app that uses a lot of bytes.
The guide is useful for all latest iOS involved iPhone 5/5S/SE, iPhone 6/6 Plus, iPhone 6S/6S Plus, iPhone 7/ 7 plus, iPhone 8/8 Plus, iPhone X, iPhone XR, iPhone XS, and XS Max, iPad Pro, iPad Air, iPadOS.
Step #1. Open the Settings app from your iPhone or iPad (Wi-Fi + Cellular) home screen.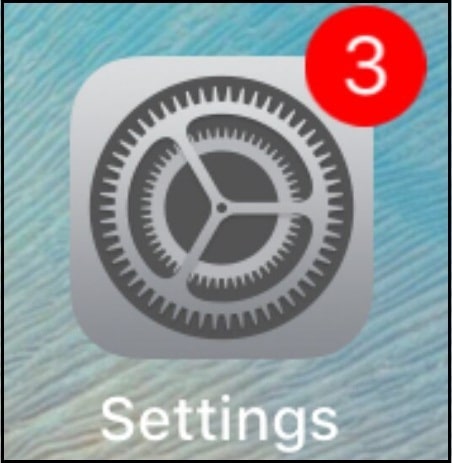 Step #2. Tap on Cellular Data or Mobile Data.
Step #3. Now Scroll down the screen until Wi-Fi Assist option appears.
Step #4. Next to turn toggle Wi-Fi Assist Off/White.
You're done!
Useful – Is your mobile data not working after updating iOS 11? Don't worry – Get here Fix iOS Cellular data issues.
So live to feel free now because you got rid of the extra cost of cell phone data plan. Now, whenever you want to activate Wi-Fi assist the following Steps will let you do that.
Go to the Settings App > Tap on Cellular data/ Mobile data > Turn Wi-Fi Assist ON/Green.
Alternatively, just ask Siri ''Open Cellular Preferences'' and then Scroll down the iPhone screen.
Extra Tidbit
Premium Support is Free Now
We are happy to help you! Follow the next Step if Your Solution is not in this article, Submit this form without Sign Up, We will revert back to you via Personal Mail. In Form, Please Use the Description field to Mention our reference Webpage URL which you visited and Describe your problem in detail if possible. We covered your iPhone 12, iPhone 12 Pro, iPhone 12 Mini, iPhone 12 Pro Max, iPhone 11 Pro, iPhone 11 Pro Max, iPhone 11, iPhone 8(Plus), iPhone 7(Plus), iPhone 6S(Plus), iPhone 6(Plus), iPhone SE, SE 2(2020), iPhone 5S, iPhone 5, iPad All Generation, iPad Pro All Models, MacOS Catalina or Earlier MacOS for iMac, Mac Mini, MacBook Pro, WatchOS 6 & Earlier on Apple Watch 6/5/4/3/2/1, Apple TV. You can also mention iOS/iPadOS/MacOS. To be Continued...
How to reduce mobile data usage in iOS
Do you like this Post? Don't forget to share on your social media profile cause you one like will become useful to other users and they can save their monthly budget quickly. Thanks for Reading us.