🗓️
December 8, 2023
By ✍️
Jaysukh patel
Get Here, Why Are Images Not loading in Safari on My iPhone, iPad, and Mac? Google is the best search engine worldwide. In addition, It takes significantly less speed time to load its home page and is compatible with all browser-supported devices such as smartphones, phones, and computers. Even though, sometimes due to minimum bandwidth internet speed, Google can't load page texts and images. You might also experience Safari not showing images on some websites or not loading images at all. Don't worry. We will share possible troubleshooting clues that can be fixing your issue Safari not displaying images on iPhone after the Update. Here's the solution for Safari not loading pictures on Mac.
If you see your iPhone safari images load slowly or don't show at all when you search on images.google.com, try following workarounds that will help overcome this issue and enjoy again.
Potential Fixes to Resolve Safari not Loading images on iPhone, iPad
Fix 1: Make sure Wi-Fi or Cellular data is turned ON
While internet speed is running slow, images won't load fast on Safari compared to texts. So to load an image speedily on any browser, fast internet speed must be required. Low Data mode is new in iOS 13 or later; Low Data mode manages and helps save GBs of storage while using our smartphone. We can enable it for Mobile Data and WiFi networks as well. So we need to check these settings first; here's how to Turn Off Low Data mode on iPhone, iPad.
Fix 2. Private Browsing Mode
Try using Safari in private mode on iPhone. It may fix the issue of pictures are not showing up on websites safari; it's good if you have an idea to turn private safari browser. For example, one of the Reddit users has reported that Reddit won't load on Safari but works perfectly in a personal browser. But for those users who haven't an idea, how to enable private browsing mode on Safari? Here guide for Safari private browsing mode.
Fix 3. Clear Safari Cache & Browsing History
If the private Browser didn't work out for you, then clear the browsing history and cache of the Safari app. Though you'll have to lose the browsing history, it will fix Safari not loading pictures on iPhone.
Launch Settings app
Find Safari
Tap on Clear History and Website Data.
Confirm, Clear History and Data.
Once it is done, re-launch the Safari App on iPhone and check if Safari not loading images/pictures on the iPad/iPhone is fixed.
Get More: Here's the solution for Safari not loading pictures on Mac.
Fix 4. Verify JavaScript Enabled for Safari browser
To check out the JavaScript option, follow the given steps.
1. Launch the Settings app. Find Safari App on iPhone.
2. Scroll down the screen and tap on Advanced. Turn on JavaScript.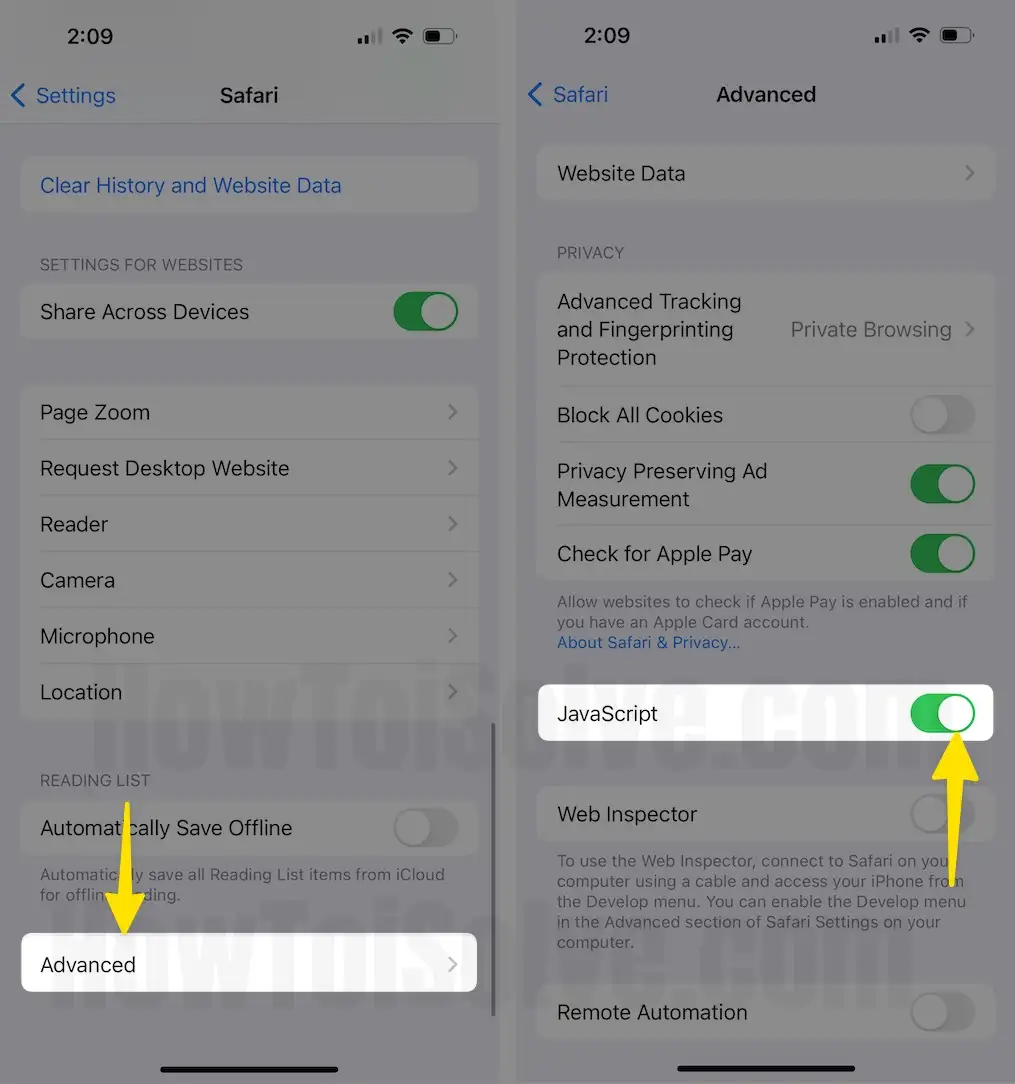 Fix 5: Not Enough Space on iPhone
Storage space is an essential thing on all smart devices that store some data locally, even if it's an online app, Web browser, or Offline apps. Also, an intelligent device doesn't limit access storage for these types of cache folders. Sometimes we need to clear forcefully to use other apps side by side. We fewer out these issues on the iOS devices that have a lack of storage space.
Also, Tech Apple gives excellent options to free up storage space on iPhone/iPad. Follow the below steps and optimize the performance of your device at all times.
1. Launch the Settings App and tap on the General Tab on your iPhone.
2. Click on About Scroll to Available and find Free space to use.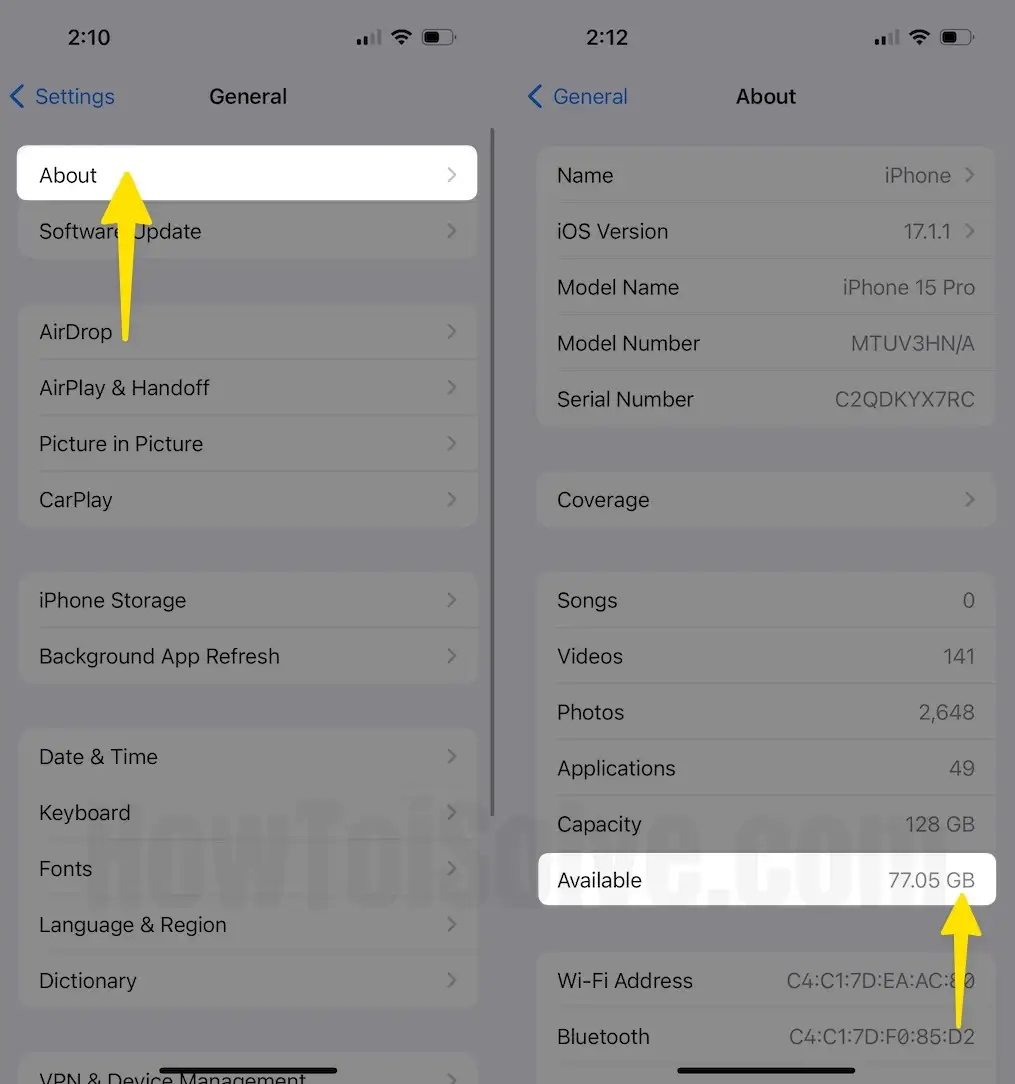 To manage storage on your iPhone/iPad.
1. Go to the Settings app on the iOS/iPad device.
2. Next, Find and Tap on the General Tab.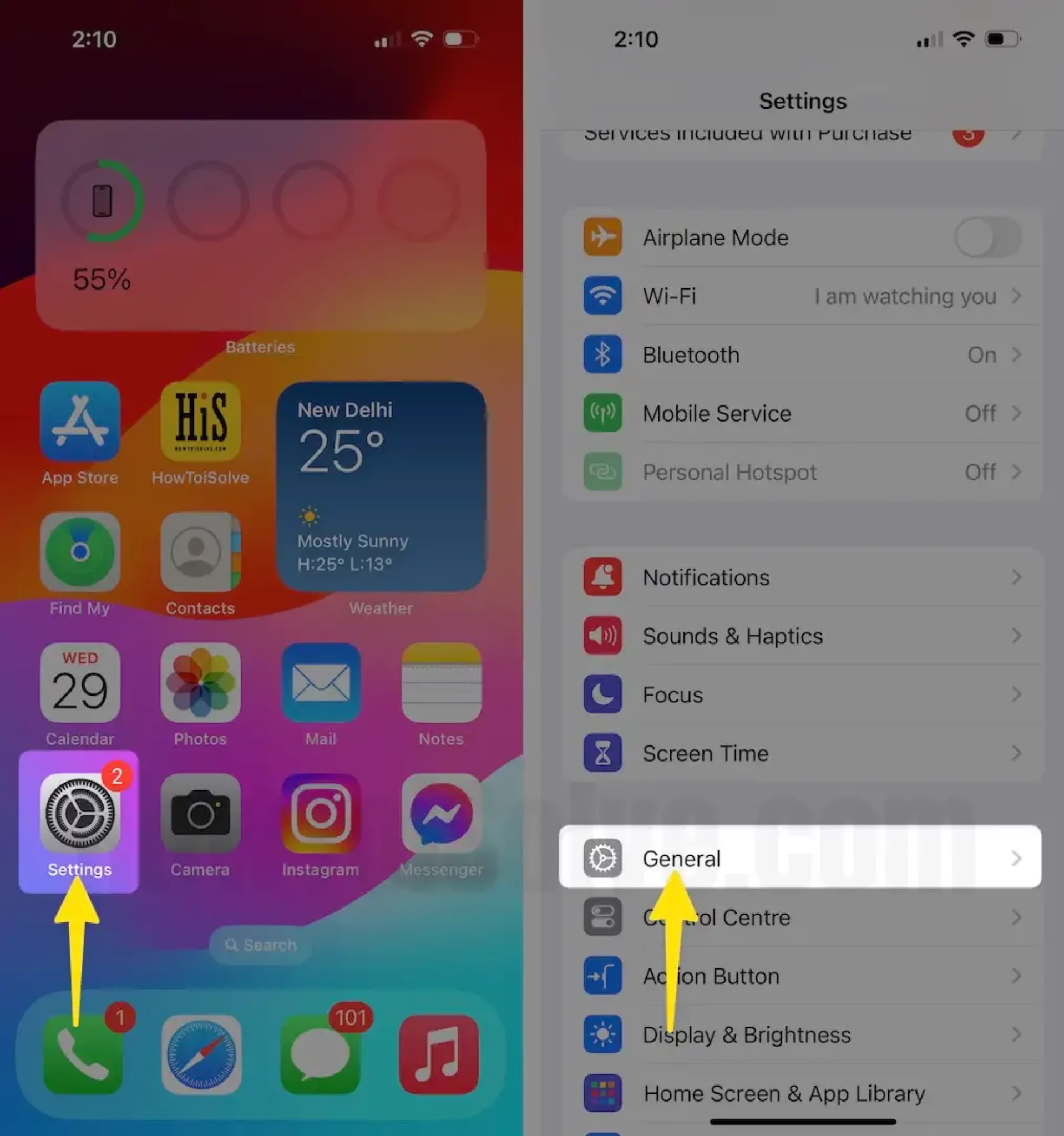 3. Now, Scroll and Tap on iPhone Storage.
4. First, review all recommended settings like iCloud photos, Recently deleted Albums, Photos app, And Other Third-Party Apps. Tap on App and Delete if you wish, Either Data or App.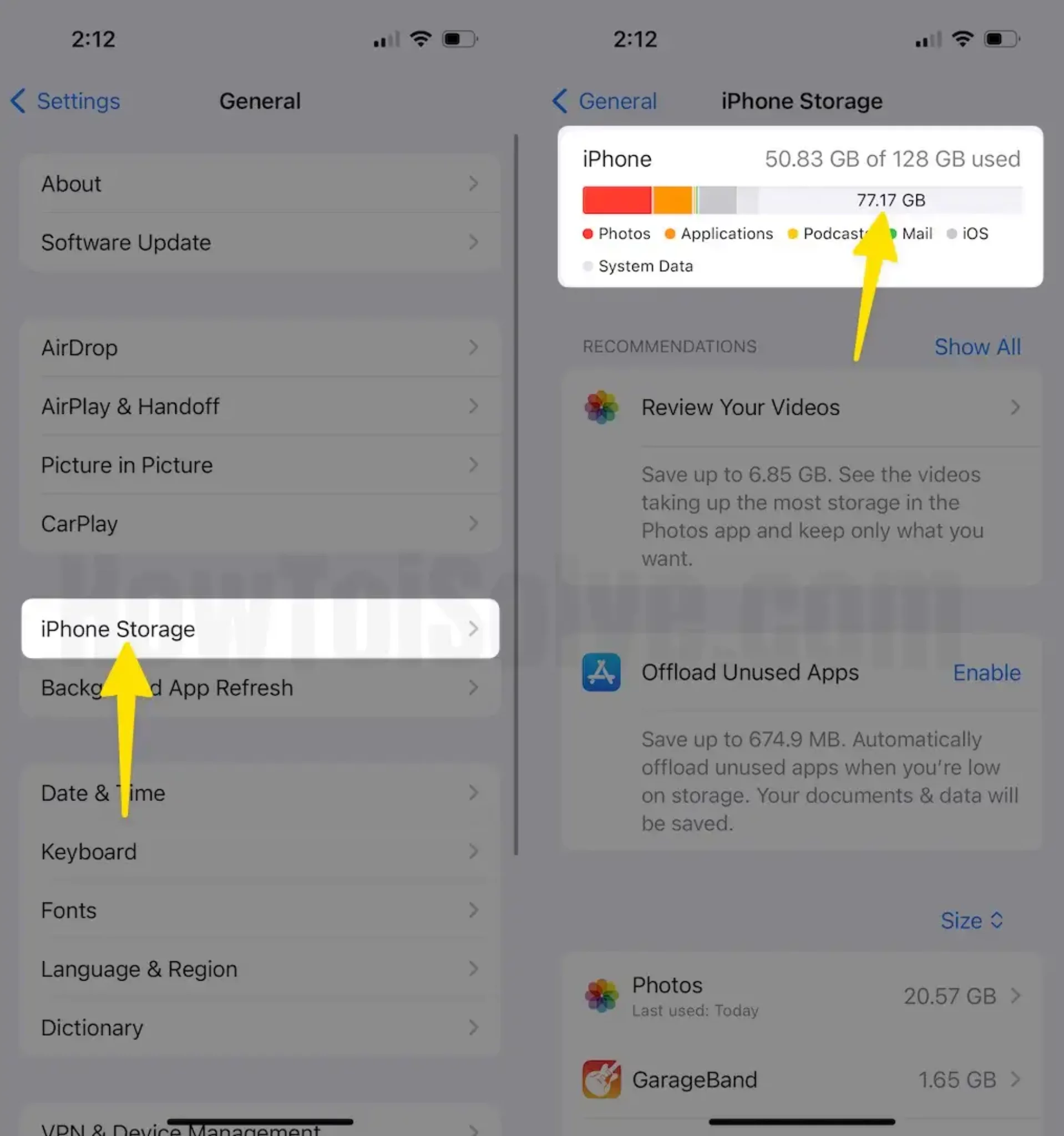 If your device has no problem with the storage, Jump to software glitch issues and fix a guide from the root of iOS device installation files. We can do it by Restoring the iOS device to factory settings.
Fix 6: Slow Internet connection
Safari is not loading images if the network connection is slow. Typically we are always aware of which types of the network we are using and How we can use it fast in which place and how. Sometimes closed rooms or Lift suddenly stop Internet service either this is mobile data or WiFi connection—most of the people in their free time searching something in the Lift of closed space. So please wait for a few seconds and try after you get it normal. Otherwise, you can test at the same time quickly using the Internet speed reset app. Speedtest app for iOS is my favorite, and I use it when I feel slow or have no internet service on my mobile. Even not load google page as well.
Alternatively, connect your iPhone to WiFi and try using Safari for faster operations.
Fix 7: Try Different Browser or Website is Incompatible With Safari
Sometimes incompatible Browser might be creating a problem with the Image not loading. Due to Incompatibility with some Source files and Codes, You have to Use the Most popular Browser by Google Chrome. We can download it from your iPhone/iPad app store. Or you can read the User Guide that is given or Recommended by the Developer of the Website.
Fix 8: iPhone is Not Responsive and Restore to fix internal iOS bug
Take a Full backup Take a Backup on Your Mac/PC Using Finder/iTunes] of your iOS device before moving to further process of restoring iOS/iPadOS. Restoring Press first erases all the data from the iPhone/iPad. and install a new iOS copy that's the compatible and final version of the device model name. You can do it on your Mac or PC only. So let's get started.
How to Factory Reset iPhone from the Settings app,
1. Launch the Settings App. tap on the General Tab, then select Transfer or Reset iPhone.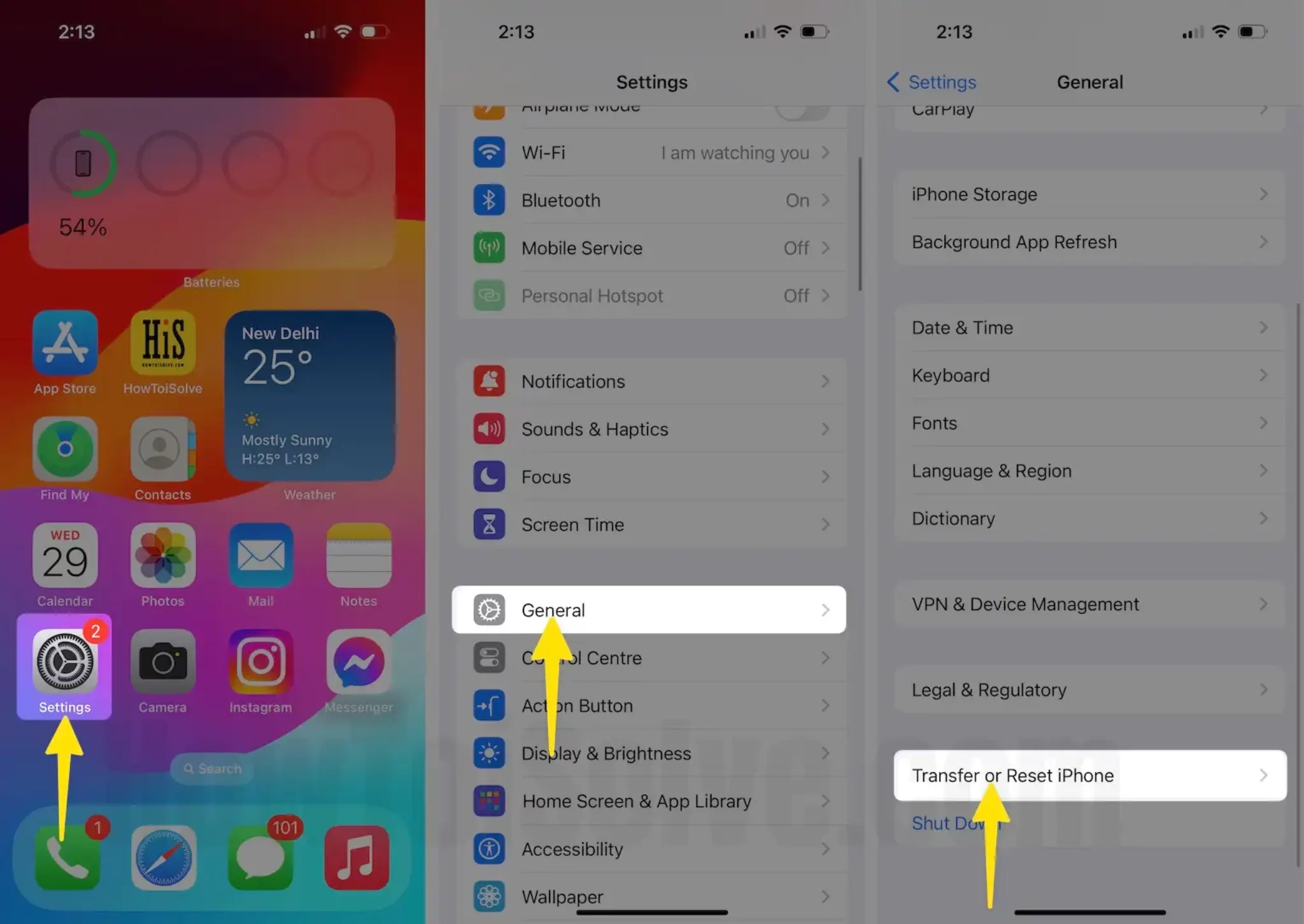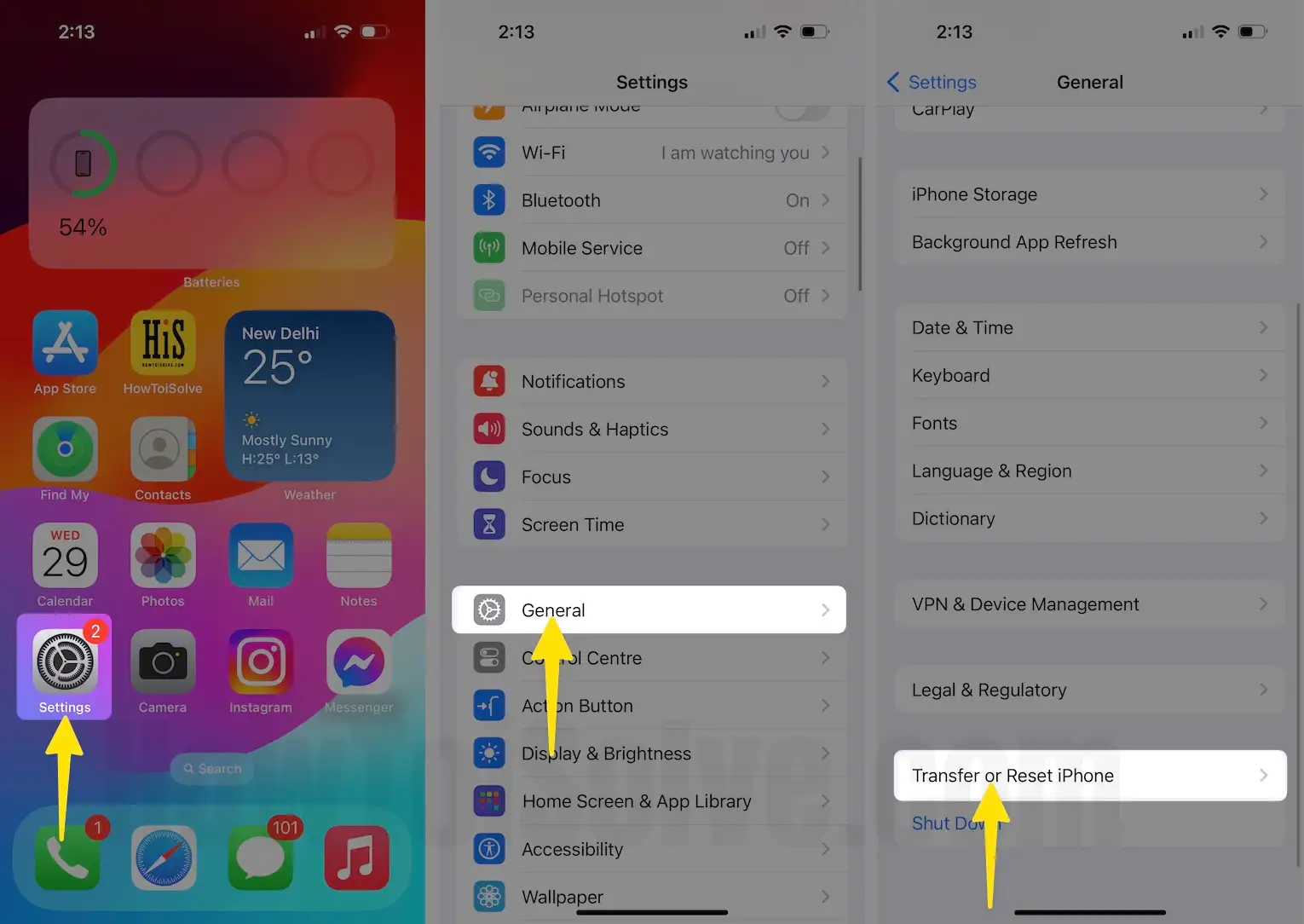 2. Click on Erase All Content and Settings tap on Continue enter for iPhone.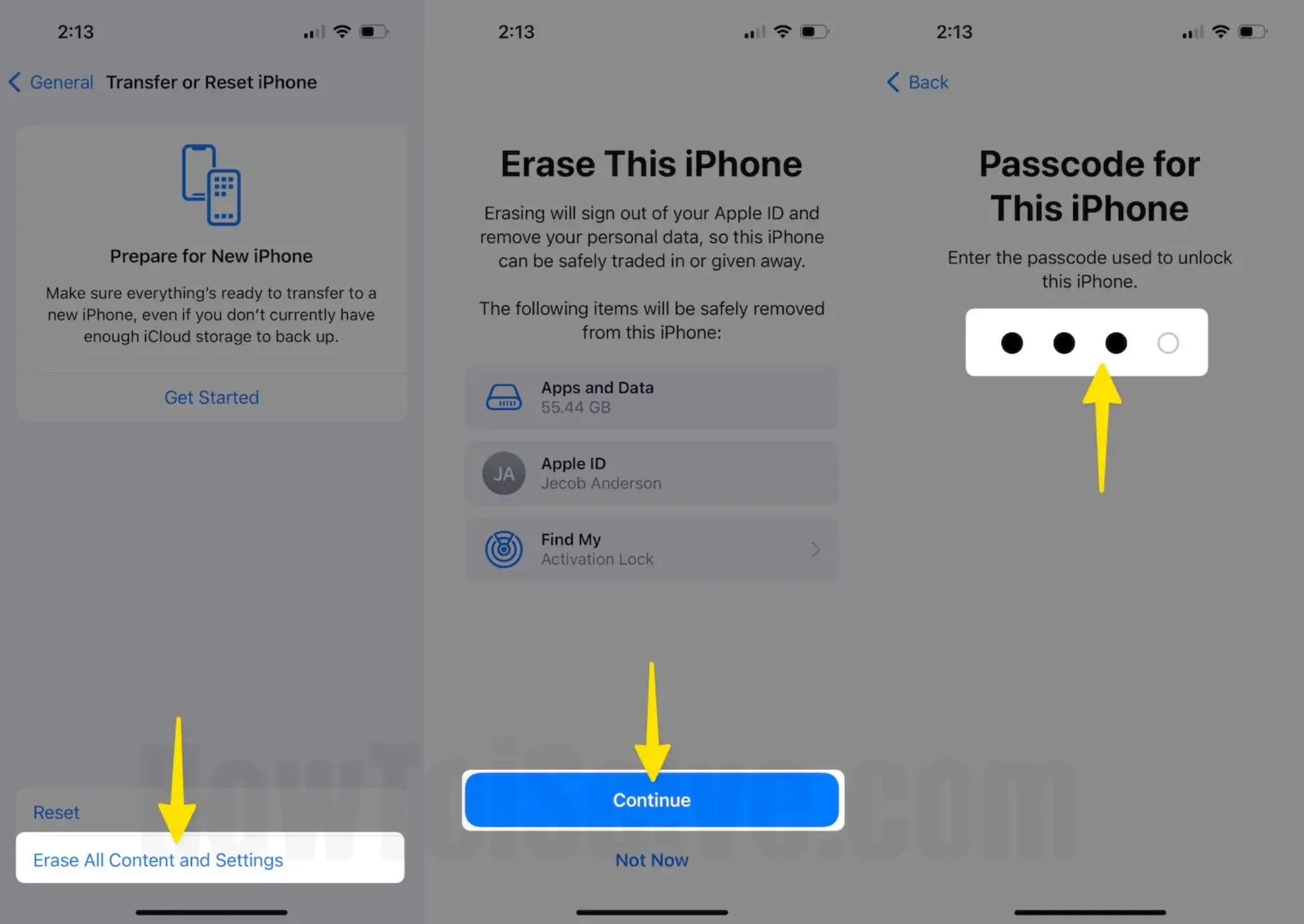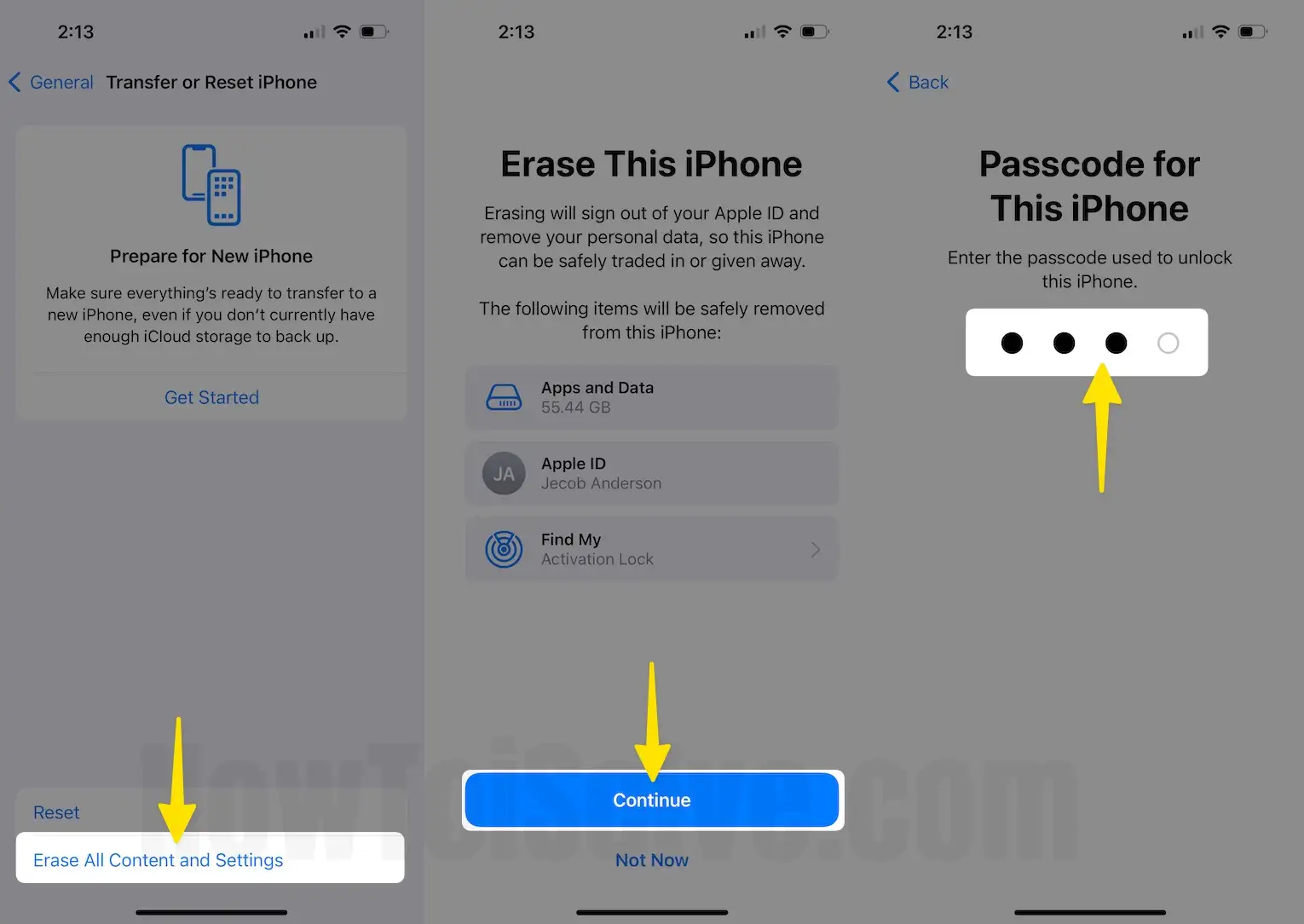 3. Enter your apple id password on iPhone.
Steps to Restore Your iPhone with Mac Finders
1. Open Finder on Mac [Because of no iTunes support from Apple], for iOS 13 or later and macOS Catalina or later Mac OS.
2. Connect your iPhone/iPad to Finder using the USB cable. Unlock and Pair your device first. Find the name of the Device in the Finder sidebar.
3. Here, the 7th Option on the above screen is Restore Backup.
4. Select Backup Latest Backup File and Start Restoring.
5. Start the Restoring process. and Take a long wait.
If you are missing some data on your iPhone, we can restore the latest backup Backup finder. First, Connect your iPhone; Under the Backup section, click on the Restore backup button, Select and Restore.
If none of the clues worked in your case, share in the comment box and tell us about Safari not loading images on iPhone or iPad.
Safari Not Loading Pictures on MacBook, Mac Sonoma, or Ventura
Just like the iPhone, Safari not load pictures on Mac also happens with Mac. Safari will show text contents as usual, but Safari is not loading on MacBook. Here are a few tips that will help you fix Safari won't load some websites on Mac.
Fix 1: Clear Cookies and Browsing History
When Safari doesn't load webpages on Mac or Images not loading on Mac, it must be the corrupted temporary data stored in the form of cache, so deleting browsing history and cache will resolve the problem. To clear the cache, you need to enable the Develop menu on Mac.
How to Enable Develop menu on Mac
1. Launch Safari app on Mac. Click on Safari on Top Menu Bar.
2. Top menu baar select Advanced option. Check the Show features for web developers to enable it.
Now Develop Menu Will Appear on Top Mac Menu
1. Open Develop menu baar select the Empty Caches on mac.

2. Now, Click Safari App for menu then Clear History…
3. Choose the All History safari app.

4. To Clear Browsing History, click on All History choose Clear History.
Fix 2: Update Your Mac
Separately we can't download or Re-install the Safari browser on your MacBook Mac because this is a built-in web browser by apple. So I recommend keeping your MacOS Update with the latest Software Release.
Follow this to Check for Update on your Mac: Click on Apple Logo () From Top Mac Menu > System Preferences > Software Update > Download and Install Update.
Fix 3: Use Private Browsing
By Default, the Private Safari Browser won't load Third-Party Safari Browser Extension installed on your Mac. So you can browse or Get the Original Browsing Experience and Identify if the Problem with the Extension. Later on, we can uninstall or Disable Safari Extension on MacBook Mac Browser.
Open Safari on Mac and Use "Shift + Command + N" to Open Safari Private Browsing (or) From Top Menu File > New Private Window > That's it.
Fix 3: Create a New Test Account on Mac
This is a unique trick, and On your Mac, you can create an unlimited Admin or Guest account; I recommended creating an Administrator account from your Mac System Preferences. A new user account on Mac creates a new File system, and You will experiment or Test in different versions on the Same Mac. Follow the steps below to create a new account and Use Safari for Test.
Click on Apple Logo () From Top Mac Menu. Next, click on System Preferences.
Now, Click on the Users & Group option.
Next, Click on Lock to Apply Changes and Enter Your Mac Login Password, Next, Click "+" Sign to Add new Account, Select Account Role, Give Account Name, Account Password, Hint, and Create.

That's it.
Fix 4: Remove VPN from Mac
VPN installed MacBook mac loses the security vulnerabilities, So Some Secure websites will create a Problem like Blocking some Files, Like Banking Websites, Imgur, Reddit, and many more. Here's the guide on remove VPN software or Network from your Mac Network Preferences.
Click on Apple Logo () From Top Mac Menu > System Preferences.
Next, Click on Network > Select VPN on the left part of Windows.
Now, Remove the VPN configuration by click on (-) Sign, That's it.
Fix 5: Change WiFi DNS – OpenDNS or Google DNS
Publick WiFi DNS is beneficial in some Critical Situations; your Private DNS will impact slower network speed, and Blocking some connections comes to your System. At that time, you can use Google DNS or Microsoft DNS on your MacBook Mac WiFi network settings.
Click on Apple Logo () From Top Mac Menu > System Preferences.
Next, Click on Network > Select WiFi from Side panel.
Now, the Last Bottom Right corner button is for Advanced settings.
Switch to DNS Tab, and Add Google DNS, By Click on the "+" icon.
Enter Google IP (8.8.8.8 (&) 8.8.4.4) and Click on Ok to Save.

That's it.
Fix 6: Safari Won't Load Pictures/Website
If Safari is not loading websites or images on a particular website, delete the data and cookies related to that specific website.
Open Safari > Preferences > Privacy > Details button. Now find and select the website to remove and click Remove and Done.
Get here's the solution for Safari not loading pictures on Mac.