Last Updated on
During WWDC18 Apple brought in one smart feature in watchOS 5 which is Workout. Which shows how Apple is precisely focusing on fitness and health. Another motivational function is Activity Sharing which allows you to compete with your friend on the basis of the seven-day report. You can add 12 different Workouts such as Yoga, Hiking and more. So today we will focus on How to disable Start-End Workout Reminders in watchOS 5 in Apple Watch.
I believe till now you have already set the start-end reminders for Workout in your new watchOS 5. No offense, if you didn't like this excellent function, you can easily disable it right from your wrist. Without wasting much of your time let's head over to how to turn off Start-End Workout Reminders in watchOS 5.
WatchOS 5, Disable Start-End Workout Reminders on Apple Watch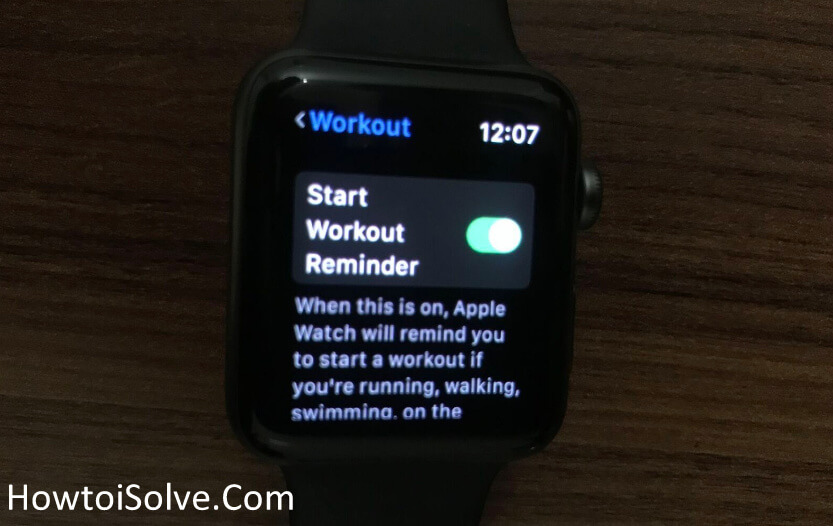 Step #1: Go to "Settings" on your Apple Watch.
Step #2: Open "General".
Step #3: Scroll down and tap on "Workout".
Step #4: Now turn off "Start Workout Reminder" and "End Workout Reminder".
Once you disable start-end workout, then Apple watch won't remind you to start a workout and even when to end the workout.
If you are a forgetful or busy person, then the Workout reminders is a very useful feature of watchOS 5.
It will daily remind you automatically to start Workout whether you are running, on the rower, walking or on the elliptical. Besides when it's time to end the workout it will remind you to end it and go back to work.
Apart from the Auto start-End workout reminders in watchOS 5, you will get numbers of hidden features as given below.
>watchOS 5 Adjust Siri Voice Volume Apple Watch
>Best Workout Apps for Apple Watch