Now, Apple watch series 2 users are able to play a game on the small screen via Apple Watch Game boy Emulator. So the user has to pass out from developer setup that required good technical knowledge & skill. O'Flaherty Chan introduced new concept behind play game on apple watch, He showed example of Pokemon go game. Also, share the few tips on how to play Pokemon go on apple watch using Game boy emulator.
we are happy to help you, submit this Form, if your solution is not covered in this article.
Now, he has been jumped in developer community with awesome success. that may be easy to prove himself.
In his story behind Game boy emulator, He passed many big challenges on match frame rate and performance. – gabrieloc
He shared open source project on gitHub, for try own self. on this page, he shared some very important stories, installation ideas, Usage.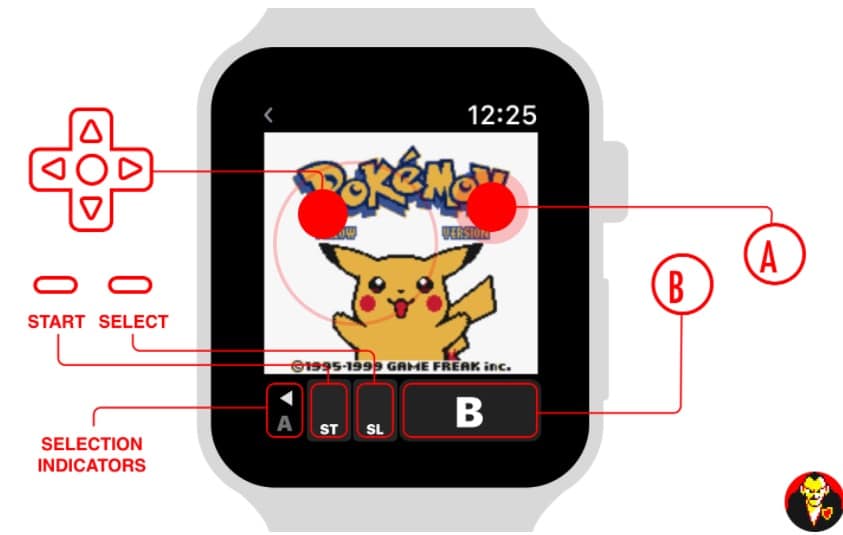 Overview: Apple Watch Game boy Emulator
Troubleshooting tips: Game won't play
Force quite apple watch app or game, Press side buttons and then Press and hold the digital crown for 5 seconds.
This solution also works for app crash.
Games can't find on Apple Watch
Your paired iPhone on apple watch should be near as possible.
More functionality about Game boy emulator and Apple Watch in Video
Above video tutorial we can see, Game boy emulator for apple watch – Giovanni. Some controlled are very easy to play a game on a small screen device.
Start Game, Select option, a Digital crown for access menu options, Direction controls are really enjoyable for the gamers.
Thanks for being with us, For more updates and guide come back soon or subscribe our daily alert via Email, Like us on Facebook, Twitter, and Google+.
Jaysukh Patel is the founder of howtoisolve. Also self Professional Developer, Techno lover mainly for iPhone, iPad, iPod Touch and iOS, Jaysukh is one of responsible person in his family.
Contact On: [email protected] [OR] [email protected]